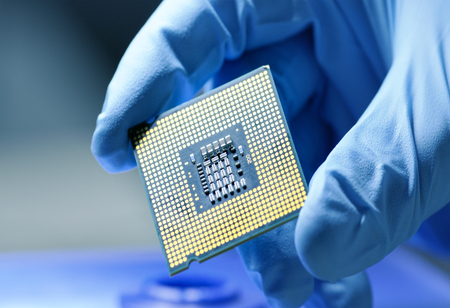 5G was thought to be a ray of hope in the semiconductor industry to result in a worldwide demand for processors in mobile devices around the commencement of 2020. Experts also projected that the expanding number of new semiconductor use cases outside of smartphones, such as automotive and industrial applications, would drive up demand. However, the coronavirus changed that, as well as affecting worldwide chip supplies. When the pandemic first struck, factories in China and Taiwan, the two most globally reliable chip-producing regions, were forced to hit the brakes. At the same time, new surges in demand like those caused by changing consumer habits, along with issues in chip capacity allocation, resulted in a global chip shortage this year.
This led to companies becoming hesitant in their orders for chips due to a drop in vehicle sales and the closure of manufacturing plants. Consumer electronics suppliers rapidly capitalized on the drop in demand, with rising demand for notebooks and tablets, as well as entertainment gadgets like smart TVs and gaming consoles, as a result of the surge in home working and learning. Hyperscale operators and telecommunications providers, who are required to meet online working and entertainment needs, boosted their demand.
However, the global chip shortage began to spread to other industries, including consumer electronics, particularly smartphones, game consoles, and home appliances. The pressure on chip producers to satisfy supply promises had increased as demand for electronic devices grew, along with the increasing spectrum of semiconductor applications.
According to Statista, global semiconductor sales in the first month of 2021 were more than $40 billion, a 13 percent rise over the same month in 2020. Increased demand, chip stockpiling due to geopolitical tensions such as those between the US and China, and extreme weather occurrences all contributed to the global chip shortage in 2021.
Nonetheless, countries around the world are still facing production cuts, manufacturing delays and the Black Friday sales which accounts to be the most important time of the year for the retail industry is having it harder by poor sales in gaming consoles, smartphones and others that require chips.
Automobile sectors on the globe are suffering severe burns around their manufacturing units and that's why, they are now thinking out of the box to bear the cold until the scenario is out of the intensive care unit.
Experts' Views on How the Problem Rose
The automobile industry has been heavily hit by chip scarcity, which has resulted from supply issues and a surge in demand for consumer electricals during the pandemic. Millions of vehicles have been halted in production due to critical parts shortages.
Since the problem has lasted longer than anticipated, manufacturers such as Daimler and Volkswagen have had to reassess their manufacturing plans.
Parts are often purchased from big suppliers such as Bosch and Continental, who in turn purchase from suppliers further down the supply chain.
According to Ondrej Burkacky, senior partner, McKinsey, this has resulted in a lack of openness in some circumstances. "There was a fallacy in thinking you had an option between two vendors, but the truth is that they both had the chips created in the same foundry".
According to Markus Schafer, Purchasing Manager, Daimler, this is changing. Automakers are having to be creative to deal with the global shortage of semiconductors, whether it's buying computer chips directly from manufacturers, redesigning cars, or creating them with components missing.
He revealed at the IAA auto show in September that the German automaker Mercedes-Benz had established direct communication with all semiconductor suppliers, including wafer producers in Taiwan.
Herbert Diess, the CEO of Volkswagen, talks about strategic alliances that his company has formed with Asian manufacturers.
According to Stefan Bratzel of the Center for Automotive Management, chip suppliers must be treated differently due to their strategic relevance to the industry.
"You've seen the issues that come when you treat chip firms like other suppliers and turn off the phones", he remarked.
Burkacky of McKinsey advises automakers to seek direct investments in production or lengthier contracts of more than 18 months. He adds that, "a lot of that hasn't been put in place yet".
Carmakers Get Creative
Meanwhile, automakers are doing their part to help manufacturers deal with the supply shortage.
From Volkswagen, Annette Danielski, chief financial officer of the company's trucking unit Traton, said the company was trying to clear some space on the motherboards of control systems. "We can utilize fewer chips and accomplish the same functionality if we modify the program. This can take a long time because regulatory authorities intervene, but there are other areas where you can make a swift adjustment".
Daimler relies on new control unit designs. Instead of using a single chip, these are meant to function with an alternative that can be utilized in the event of delivery issues, according to the company's buying director, Schafer.
Therefore, Tesla is regarded as a role model in this regard.
Within three months, the company updated software to allow for the use of less scarce semiconductors, allowing the US electric carmaker to weather the crisis better than many others.
Next, General Motors states that it will collaborate with chipmakers such as Qualcomm, STM, and Infineon to build microcontrollers that merge many operations formerly controlled by separate devices. "We're attempting to build a more resilient, expandable, and always available ecosystem", says the company.
Some automakers are stockpiling, or hole shoring, as BMW calls it. The car is mostly complete except for a missing part, which can be added quite easily once it arrives. This method is also being used by other automakers. Vehicles are occasionally provided missing certain chip-controlled functions.
Semiconductors are also reserved for high-quality vehicles, such as electric cars, while customers waiting for low-cost combustion engines face even longer wait times.
That strategy is gradually reaching the end of its usefulness. Volkswagen's Zwickau facility in Germany had to temporarily halt manufacture of electric vehicles.
"The bill will be delivered in mid or late 2022, when you'll be able to see who came out of the crisis well and who didn't", says McKinsey's Burkacky said.
It's still unclear how effective these coping mechanisms are.