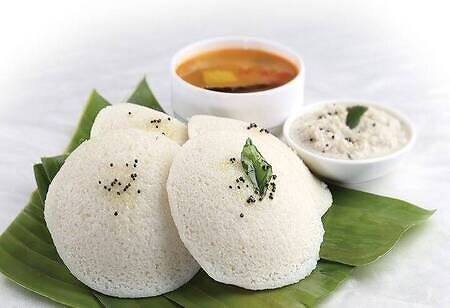 COVID-19 has disrupted people's lives in unexplainable ways. The whole world struggled a lot to save lives. As breadwinners lost jobs, fell ill, and succumbed to the deadly virus, the food security and nutrition of millions have come under threat. This predicament is severe, majorly in highly populated countries, consisting of a large proportion of small-scale farmers, micro-level businesses, and daily-wage laborers. While feeding the world, millions of agricultural workers – daily wagers and self-employed—regularly face high levels of poverty, malnutrition, and poor health and suffer from a lack of safety and labor protection.
With low and irregular incomes and a lack of social support, many of them are spurred to continue working, often in unsafe conditions, thus exposing themselves and their families to additional risks. Indeed, as a silver lining, this has made some people start their own businesses. This includes people like Vikas Nayak, who was a supplier in a small restaurant in the northern city of Bangalore and lost his work as restaurants were closed during the pandemic. As the situation forced him, he became a successful entrepreneur through his home-based catering businesses. In fact, small-scale catering business has increasingly gained popularity amidst the pandemic, and many have shifted their livelihood to this unique local business model. Let's look at some of the factors that could make a home-based catering model successful.
Planning is the Key to Success
Be it any business, planning is crucial. This is especially true when it comes to catering, as there are many different aspects that need to be considered. One of the most important things to consider is the type of events you want to cater to. This will help caterers determine the necessary equipment, staff, and other resources that you will need. It is also important to consider the target market and what type of foods they would like. This information will be essential in creating a menu and marketing your business.
Right Equipment
Once the caterer does the planning, it is time to get the necessary equipment. In order to start a home-based catering business, a caterer will need some basic equipment. This will vary depending on the type of events s/he plans on catering, but there are some basics that every business should have. At a minimum, they will need a refrigerator, stove, oven, and utensils. Besides, if the caterer plans to cater to elaborate events, they might need additional equipment like chafing dishes, serving platters, and table linens.
Creating Menu and Finding Customers
Once the equipment is ready, the very next step is to create a menu. This should be based on the type of events you want to cater to as well as the preferences of your target market. It is important to offer a variety of options so that there is something for everyone. Well, finding your first few customers could be the hardest step. Friends and family could be of help. If you cater quality food, the marketing often takes care of itself through word-of-mouth. Also, it's very important to distribute business cards to as many people as possible.
Pricing and Marketing
In general, caterers can expect to make a profit of around 50 percent in the catering business. However, this will vary depending on the type of events, the food, and the prices the caterer charges.
When a customer contacts him, it is important to respond quickly. The caterer also should be prepared to answer any questions they may have. It is also important to be organized and have a system in place for taking bookings.
Success Stories
Idli is one of the most underrated snacks in the country and is often considered a pretty bland one. Even though anyone can learn to make good idlis, only one man can make 2,000 lip-smacking varieties of this dish: M Eniyavan, the Idli man of India who is on a mission to make idli, a go-to snack for everyone. The Chennaiyin, before his tryst with destiny and idlis, used to wait tables and later worked as an auto-rickshaw driver in the streets of Chennai. In his driving days, he met a woman who used to supply idli batter to local eateries. The lady started helping him deliver the idlis, where he found his true calling. Eniyavan was inspired to make idlis a popular snack. He left his hometown with just two idli-makers to try his luck in other states. He started small and failed several times before becoming the Idli man.
Munaf Kapadia, a 31-year-old businessman who is also the founder of The Bohri Kitchen, conceived the idea for his big break when he started inviting friends and family over for a taste of his native food. The idea came to him when he started to fight with his mother for the TV remote. As usual, he failed when his mother started to watch her serials. Kapadia took this moment to not only leverage his mom's talent as a chef but also to fulfill his lifelong dream of popularizing his community's exquisite cuisine. He started organizing small eating parties on Facebook, a large steel plate offering the diverse dishes of the Dawoodi Bohri community food. On the plate are salt containers, savory appetizers, and desserts which are interestingly eaten in between courses. The main course is followed by paan and a wide variety of condiments. People started liking the post that made Kapadia start his business on his own.
Asha Jhaveri is the founder of Swati Snacks and a home-based caterer building on her mom's recipes. She is renowned for her home-style, fuss-free Indian dishes, particularly the Panki savory ice flour pancakes steamed in banana leaves. Today, her restaurant plays with Gujarati, Marwari, and Maharashtrian cuisines for its menu. The Dahi Batata Puri, porridge made from broken wheat, Srikhand, Bedai Roti, and Aloo Shak are highly recommended.