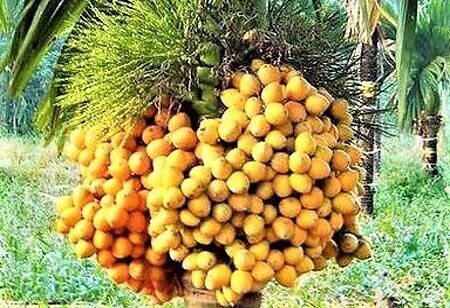 Suppose you attend a function in the south part of Karnataka; after the food, people offer betel nuts with the betel leaves. It is a culture followed for generations. Without that, the lunch remains incomplete. At present, betel nuts haven't only remained a cultural icon; it has become the main source of income for thousands in the southern part of the country.
Since the areas like South Kanara, North Kanara, Udupi, Shimoga, and Chikmagalur districts of Karnataka receive heavy rainfall, the cultivation is concentrated in those parts of the state. Arecanut is grown as a cash crop, and people spend their lives cultivating it, considering it the traditional form of agriculture. Recently, the government has given the nod to use empty government lands for cultivation. If we dissect the production statistics, about 45 percent is from coastal belt regions, 40 percent from the plain land area, and 15 percent from other districts.
Areca Cultivation in Malnad and Coastal Karnataka
As Malnad and coastal areas see heavy rainfall, growing the betel nut is easy and doesn't need too much attention. The crop has a gestation period of five to eight years, and the life span of the plants will be more than 35 years. Areca requires about 15 liters of irrigation per day, and it should be done for six months. Let's look into the methods and requirements to cultivate the Areca.
Climate:
Areca usually grows within 14 to 36 °C, and it is adversely affected by temperatures above 40 °C and below 10 °C. Extremes temperature and wide diurnal variations are not conducive to the healthy growth of the trees. However, it can be grown in areas that receive rainfall in abundance. Areca cannot be grown at the region's altitude of more than 1000 m MSL.
Soil:
Usually, Areca is planted in the gravelly lateritic soils of the red clay type. It can also be grown on fertile clay loam soils. Sticky clay, sandy, alluvial, salty and calcareous soils are unsuitable for the nut's cultivation.
Irrigation:
Areca plants cannot withstand drought for a very long time as it is a perennial crop. Once affected by water stress, it may require two-three years to regain normal vigor and yield. The death of palms due to moisture stress is possible in a prolonged drought season. Irrigation should be given at four to 10 days' intervals for better growth and yield. The water required is about 175 to 200 liters per palm/irrigation.
However, there are several challenges facing the crop's growth. Fruit rot disease (Kole Roga), widespread in areca plantations in Dakshina Kannada and Udupi districts, has now dampened the spirit of all farmers enjoying high prices for white Areca nut. Even though the disease was common to some extent in the plantations during monsoon, it had aggravated and was widespread this year. It was due to continuous rainfall. So farmers in the region had to adopt new pesticides to protect the nuts from diseases. Last year the market price was 600 per kg, and the price continues to be high.
Other Uses of Arecanut Plantation
The ripe nut is astringent and used in veterinary practice as a vermicide, but the fresh nut has intoxicating properties and produces giddiness. According to Vedic Samhitas, it is widely used in treating leucoderma, leprosy, cough, fits worms, anemia, and obesity. Areca nut is also an essential ingredient in an ointment used to treat nasal ulcers.
As the nut contains 8-12 percent fatness, it can be extended by solvent extraction using hexane. By using soda lime, it can be refined and made edible. Due to its high muriatic acid content, refined areca fat is harder than cocoa, butter, and even better.
It could be softened through a chemical process, and then it can be used as confectionery fat. A simple mixture of areca fat with butter fat at a 3:1 ratio or with cocoa fat at a 1:1 ratio could give a product acceptable in confectioneries.
Further, it is used to prepare biscuits, soaps, tea, chocolates, rasam powder, pickle, wine, herbal powder, cool drinks, syrup, gum, sweets, vinegar, and savories in place of vanaspati. Remarkable results have also been obtained in preparing chewing gum and toothpaste using this extract of areca nut. Sweet supari is made from the areca nut that doesn't contain fat.
As the husk of the areca nut contains 1.0-1.1 percent N2, 0.4-0.5 percent P2O2, and 1.0 - l.5 percent K2O, it can be used as manure. If the husk is composted properly, it can become good organic manure. Advanced research suggests that since it is resistant to microbial degradation, it can be used as raw material for preparing ready-made toys, flowers, garlands, decorative ornaments, and many showcase pieces.
Not only the nuts and husks are useful, but even the Areca leaves are useful. The fallen areca sheath is available seasonably from November to June in sizable quantities. The areca sheath is generally used as firewood and in the hotel industry's preparation of catering/serving plates. The potential availability of areca sheaths in India is about 500 thousand tonnes per year.
Areca sheath is also used as fodder for animals. The National Institute of Animal Nutrition and Physiology (NIANP) in Bengaluru, India, has developed a technology for using dried and shredded areca sheath in the form of total mixed ration along with a suitable proportion of concentrate mixture to support milk production.