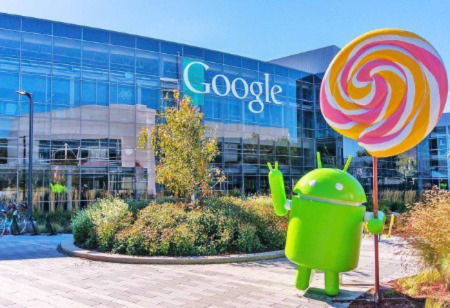 For the first time ever, Google organized its I/O at Bangalore, India with the presence of more than two thousand individuals showcasing various technologies and tools to promote high-quality and scalable solutions for the country. These tools are designed to enhance user experiences, advance digitization, and promote business expansion. Google unveiled Address Descriptors, a brand-new feature for its Maps, at the conference.
The event featured a wealth of educational programs. Numerous talks and workshops on a variety of subjects, including Android, artificial intelligence, machine learning, cloud computing, and the web, were led by Google developer professionals.
Here are the important announcements from the event, which range from showcasing its support for Open Network Digital Commerce (ONDC) to releasing fresh information on AI tools.
LLM Model
The company said at the event that Indian developers can start employing its new Large Language Model (LLM) PaLM 2. Google hopes to add AI functionality to all of its products, including Gmail, Google Docs, and Bard, under this language model. Google claims that PaLM 2 was trained on multilingual literature in over 100 different languages. In addition, the company announced that Vertex AI on Google Cloud now supports generative AI. The model was made available to Indian developers via a tweet from Google India on June 28.
Project Vaani
Project Vaani, a partnership between Google and the Indian Institute of Sciences (IISc), was launched last year to gather encrypted speech data from people in 773 districts throughout India. Google stated that IISc is opening-sourcing the datasets it has gathered over the course of a year at the I/O Connect Bengaluru. Developers would have access to more than 4,000 hours of voice data in 38 languages, gathered from more than 10,000 people in 80 areas. Companies can utilize it to create their own technologies and applications to meet the needs of their clients.
In India, Google is making its Open structures databases, which are based on satellite images and identify the positions and shapes of more than 200 million structures nationwide, publicly available.
A Plus Code, an open-source system that creates a special address for a site, is also present in each of the listed buildings. It is hoped that this will facilitate the work of contractors, authorities, and relief agencies in a variety of fields, including urban planning, humanitarian assistance, environmental and climatic science, and the provision of basic services like health and education.
Inclusivity and Responsibility towards AI-Generated Images
Google is making sure that every AI-generated image has metadata and mark-up on the source file as part of its ambitious and responsible approach to artificial intelligence. This will help consumers understand the image's context if they come across it elsewhere. Metadata will also be able to be added by publishers and creators.
Supporting ONDC
By offering an accelerator program for the same, Google increased its support for Open Networking Digital Commerce (ONDC). Scaling the business's digital operations and transactions will be made easier. By offering them access to Retail search and Discovery AI, it will assist the developers in improving their search experiences on their network. Additionally, it established a beginning credits program for businesses, under which those who enable ONDC will receive a $25,000 reward.
New Google Maps Feature
Google is introducing Address Descriptors, an experimental tool available in 25 Indian cities using the Reverse GeoCoding API, to assist developers' clients find addresses quickly. The tool automatically gives developers the most pertinent landmarks and region names in relation to an address by combining machine learning signals on proximity, prominence, and visibility, all informed by in-depth study. Developers may speed up their work, cut down on errors, and give customers a better user-friendly experience by using Address Descriptors.
This Google Maps feature for India was introduced at I/O Connect Bengaluru 2023, giving developers the ability to assist their customers in quickly finding addresses. Address descriptors is the name of this function, which is a first-of-its-kind trial in India and is accessible in over 25 cities. By directing them to the nearby landmarks and area names, it will assist the users in finding the address.
Project Bindi
In an effort to assess and reduce biases in NLP within the socio-cultural setting of India, Google launched Project Bindi last year. It now asserts that it has created a sizable SeaGull Database made up of datasets that address the preconceptions that are present in India. Google is now making the data available to developers, and that access will start next month.
Outsourcing of OpenBuilding Datasets
Additionally, Google will outsource its open building datasets, which are based on satellite photos of India's more than 200 million buildings today. With this, it hopes to assist developers in a variety of fields, including urban planning and environmental research.
Optimizing the Multi-Device Work
Users are incorporating new connected devices into their daily lives in addition to smartphones. Google unveiled the new Watch Face Format feature, a new declarative XML format created in collaboration with Samsung to help developers bring their great ideas to the watch face market, as well as new APIs to bring rich animations to Tiles, one of the quickest ways to complete tasks or launch an app on Wear OS, to help developers optimize for this multi-device world. Additionally, Google unveiled Compose for TV, which is currently in alpha and aims to make it easier for developers to create native TV apps by offering a library of components that are tailored for it.
Enhancing the Web's Functionality
To aid developers in maximizing their growth, Google is enhancing the web's functionality and making it simpler to construct for. In order to help Android and Flutter developers reach new audiences on the web with native performance while reusing current code, Web Assembly now supports Kotlin and Dart. The business also provided further information on WebGPU, a recently released API that makes the web AI-ready by unlocking the power of GPU hardware. With access to the computing power on the device, developers can build AI capabilities faster, cheaper, and with greater privacy protection.
These are just a handful of the new tools and technology that the company announced as highlights. Nevertheless, the company is dedicated to assisting Indian developers in more readily utilizing the power of AI and in creating products for a range of platforms and form factors. As a result, it is enthusiastic about the possibilities these technologies will open up and eager to witness the experiences that developers will create.