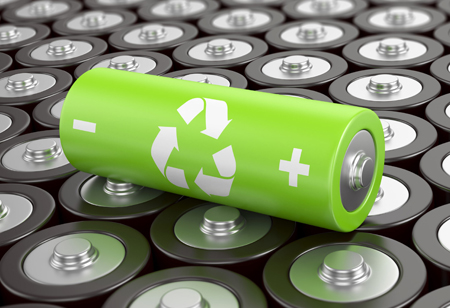 With Wistron's $360 million iPhone plant in Kolar and Foxconn's proposed $500 million phone manufacturing unit in Devanahalli, Karnataka—home to the Silicon Valley of India—is set to become the smartphone manufacturing capital of India. Analysts forecast India to account for 15 percent of Apple's overall revenue in the next five years. Remember, the smartphone market in India is expected to reach 253.28 million units in 2027, expanding at a CAGR of 7.97 percent during the 2022–2027 forecast period. India being a 140 crore population adds more flames to this projection. Additionally, analysts forecast India to account for 15 percent of Apple's overall revenue in the next five years. It's no wonder the country sets high hopes for Karnataka.
On the other hand, these fresh investments continue to generate employment and development in and around the state capital. As part of its 'Atmanirbhar Bharat' objectives, the Narendra Modi government is determined to establish India as a manufacturing center. Likewise, the state is also setting up lithium-ion battery plants.
Lithium-ion Battery Plant in Karnataka
Karnataka is expected to gain a lithium-ion battery plant on the outskirts of Bengaluru, thanks to a deal between the state government and battery manufacturing giant International Battery Company (IBC). According to reports, the battery producer inked a memorandum of understanding (MoU) with the state to develop a gigafactory with an investment of 8,000 crore. The company is considering establishing a factory in Karnataka to produce equipment, parts, and other goods linked to electrification and decarbonization technology.
The 8,000 crore investment amounts to one billion US dollars is Karnataka's second plant to be built on a 100-acre plot of land in the Information Technology Investment Region (ITIR) at Devanahalli in the Bengaluru Rural district. After the project is completed, the state will have its second Lithium-ion battery manufacturing facility, paving the path for the state to become the country's leader in Li-ion battery manufacturing, according to Large and Medium Industries Minister M B Patil.
The MoU was signed by IBC India Pvt Ltd President Venkatesh Valluri and Dr. Selvakumar, Principal Secretary of the Department of Commerce and Industries. The battery manufacturer emphasized the necessity of recycling batteries and stated that their investment will include land, plant, machinery, and a building. It also stated that it will establish dry and clean rooms for the production of high-quality batteries. Electric vehicles make extensive use of lithium batteries. India is getting plants in other countries as well.
Foxconn's EV Plants in India
Foxconn's EV platform aims to build small battery-powered automobiles, and India, along with Thailand, is vying for the production site. Mobility in Harmony (MIH) CEO Jack Cheng told Reuters that the Taiwanese company's EV platform would be open to collaborating with its parent or another company to produce a three-seat EV costing under $20,000. The new EV would be designed specifically for a corporate delivery fleet.
MIH has already begun discussions with convenience stores, automobile rental firms, and courier companies in preparation for the introduction of the EV prototype at Japan's auto show in October. India and Thailand are possible candidates for the production location. India will be critical to the platform's long-term success.
"You build where the potential market is, and in India or Southeast Asia, you have a huge volume opportunity right now. India is a potential emerging power for the next generation in the EV sector," says Cheng.
MIH expects to begin manufacturing the EV 18-24 months after the prototype is unveiled in October, according to reports. Cheng also indicated that a six-seat EV will be released in 2024, followed by a nine-seat variant in 2025. Foxconn presently intends to capture 5 percent of the worldwide market by 2025. Foxconn currently produces a modest number of EVs, and MIH's sales would count towards Foxconn's 2025 aim.
Cheng emphasized the speed with which an EV manufacturer may expand by mentioning Elon Musk's Tesla as an example in Shanghai. He claims to be constructing another Shanghai, most likely in India. If it's a Foxconn plant, great; it's the mother company, so we placed it in a Foxconn plant. Give it to the India plant if it is a local India plant, and it is more competitive.
The MIH consortium, which includes some 2,600 suppliers, was established by Foxconn two years ago with the aim of creating an open platform that could become the equivalent of Google's Android operating system for EVs.
Foxconn's Manufacturing Facility in Tamil Nadu
Foxconn announced plans to build a mobile component manufacturing facility in Tamil Nadu's Kanchipuram district for Rs 1,600 crore. The investment, according to Tamil Nadu's Minister for Industries, demonstrates the state's status as the top investment destination in the country. The state's industries ministry made the official announcement, stating that a new mobile components manufacturing plant would be built in Kanchipuram district at a cost of Rs. 1600 crore. 6000 jobs could be created as a result of the initiative. Dr. TRB Rajaa, the state's Minister for Industries, stated that Foxconn's repeated investments and expansion plans in TamilNadu (the manufacturer has an assembling plant for Apple's iPhone in Chennai) demonstrate the state's status as the top choice for manufacturing in India for major companies from around the world.
"Manufacturers who have seen immense success in Tamil Nadu over the past many years know that by investing more in the state, they will only gain more," says Dr TRB Rajaa.
With this anticipated investment and many more to come, Tamil Nadu is positioned to not only maintain its position as the country's top electronics exporter but also dramatically boost its electronics exports in the future years. And the investment will be important in Tamil Nadu's aim to become a $1 trillion economy. The Tamil Nadu government agreed to establish a medical equipment manufacturing plant with Japan's Omron Healthcare. The groundbreaking ceremony for the cutting-edge facility where the company would construct autonomous blood pressure monitors was held.
Foxconn's contract electronics unit is allegedly in negotiations with the Tamil Nadu government about investing $200 million in the state for a new electronic component manufacturing. Foxconn already has a facility in the state of Tamil Nadu where it assembles Apple's iPhones.
According to reports, the corporation revealed to regulators a plan to initially invest $180-200 million in the facility. It is unknown whether the parts manufactured at the plant will be used in iPhones or other firm goods. The plant is projected to be completed by 2024, and additional expenditures are planned. A final decision has not yet been made.