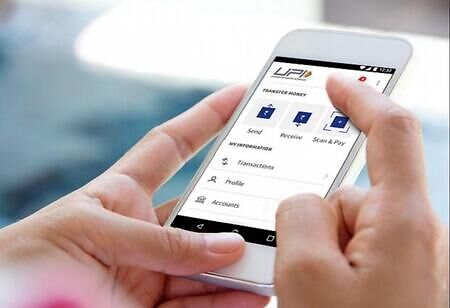 The Reserve Bank of India (RBI) has added offline capability and conversational payments to UPI. Near Field Communication (NFC) technology has been suggested as a way to facilitate offline transactions by RBI Governor Shaktikanta Das.
India's preferred digital payment mechanism, UPI, is getting a significant update with a number of new features. Conversational Payments, a novel method of making payments by corresponding with AI-powered systems, is the highlight of these.
There's more, though. Shaktikanta Das, governor of the RBI, made more UPI feature announcements during the Monetary Policy Committee (MPC) meeting. The latest modifications have the potential to completely transform the online payment system, which will now enable transactions through dialogue with an artificial intelligence (AI) system. These moves were disclosed by RBI Governor Shaktikanta Das along with the findings of the central bank's bimonthly policy review. The key repo rate was maintained by the central bank at six percent. Here is an overview.
Conversational Payments with AI
With 'Conversational Payments' on UPI, users will be able to converse with AI-powered systems to make payments in a safe and secure environment. NPCI wants to implement 'Conversational Payments' on UPI with the aim of leveraging cutting-edge technology to enhance digital payments.
According to Das, this capability will operate on both feature phones and smartphones, boosting the country's adoption of digital technology. It will initially be made available in Hindi and English, followed by additional Indian languages. RBI will soon communicate instructions to NPCI.
NPCI is likely to press for the addition of an AI chatbot like ChatGPT to assist consumers with payments, even if specifics on how conversational payments will operate were not disclosed.
Higher UPI rate limit
The RBI has also suggested raising the per-transaction cap for UPI Lite from Rs 200 in offline mode to Rs 500. For small value digital payments made offline, including those made using the National Common Mobility Card (NCMC) and UPI Lite, the RBI has established a limit of Rs 200 per transaction and Rs 2,000 per payment instrument.
This channel provides faster, more dependable, contactless payments for small-value transactions and transit payments because it does not call for two-factor verification.
It has been requested that these restrictions be raised. It is now planned to raise the per transaction limit to Rs 500 in order to promote wider use of this payment method and introduce more use cases into this mode, Das explained.
However, in order to reduce the dangers connected with loosening two-factor authentication, the overall cap is still set at Rs 2,000. Additionally, RBI would shortly give directions in this regard, he continued.
Offline UPI payments using NFC
Additionally, Das has stated that UPI Lite would include near-field communication (NFC) technology for offline UPI payments. Users will simply need to tap their smartphones on the point-of-sale (PoS) device to make payments as a result.
It is suggested to leverage NFC technology to make offline transactions easier in order to encourage the use of UPI-Lite. According to the MPC, this functionality would not only enable retail digital payments in circumstances when internet or telecom access is unreliable or unavailable, but it will also guarantee speed with little transaction drop.
Industry Experts Take on the Features
The new NPCI features are viewed as a tool that can accelerate digitalization in rural and remote locations while also enhancing accessibility to frictionless payments.
The Conversational AI solution appears to be focused on overcoming literacy barriers by offering a vernacular-language speaking real-time assistant to assist users with payments being made over UPI, however the specifics are still mostly unknown. Notably, the offline payment method (and consequent increase in limits) also recognises the absence of infrastructure and internet connectivity in remote areas and is urgently needed to enable the digitization of payments. To prevent misuse, it will be even more important to guarantee the security and validity of such transactions when the limitations are raised, according to Shreya Suri, partner, IndusLaw.
Additionally, these new features are anticipated to democratize payments and financial services in the nation.
The RBI's announcement of additional UPI features, including conversational payments, is a significant step toward enhancing digital payment accessibility in India. An exciting development to look forward to is the launch of tap and pay for UPI users with the introduction of NFC-based payments. It is really encouraging to see that this will further democratize financial services and payments in the nation, according to Sanjay Khan Nagra, partner at Khaitan & Co.
Support for NFC is a positive step, but the technology is still largely only available on high-priced phones, keeping it out of reach for the majority of Indians. Some others are optimistic, nevertheless, that its inclusion in the UPI infrastructure may accelerate the uptake of NFC in smartphones.
Now that UPI is widely used and there are more cellphones available, it's only a matter of time before NFC gains widespread acceptance. UPI Lite usage might take some time to pick up steam because NFC is still in its early stages. However, while cheerfully accepting QR, retailers will need to enhance their acceptance infrastructure for NFC, according to Ravi Battula, vice president of merchant acquiring business at Wibmo (a PayU provider).