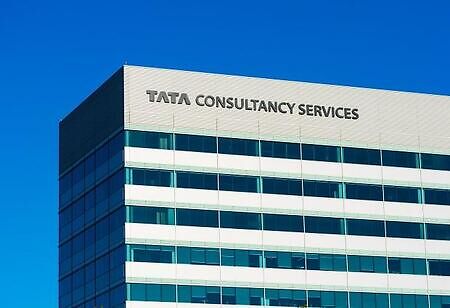 Businesses have resolved the technologically challenged problems. Many of them have distinguished themselves by implementing the newest technologies across their operations. Einstein's popular equation, E=mc2, changed the direction of human history by making nuclear energy and weaponry possible. Likewise, the explosion of generative AI is expected to drive all-scale businesses.
Generative AI is capable of producing excellent written, audio, and visual content that is easily mistaken for being produced by a human. Additionally, by making code generation simple, it is revolutionizing software development. The way businesses operate has undergone an extraordinary transformation as a result of these technology advancements. Both technological horizontals and industrial verticals are affected by the ramifications. Among the areas that are being impacted are knowledge management, contact centers, IT service desks, marketing operations, and regulatory operations. Business processes and enterprise integrations can gain from enhanced intelligence and efficiencies when generative AI is incorporated, whether it is automating repetitive operations or creating content and code.
Azure OpenAI Service
It is expected that all industries stand to benefit from generative AI. The introduction of enhancements to how AI is empowering companies with Azure AI infrastructure and applications as part of bringing the revolutionary power of AI. The most cutting-edge OpenAI models, GPT-4 and GPT-35-Turbo, are now accessible in a number of additional countries thanks to the global expansion of Azure OpenAI Service, giving companies all over the world unrivaled generative AI capabilities. This scalability is enabled by the Azure AI infrastructure, which the company is continuing to build and invest in. A new age of AI applications is being ushered in by the general release of the ND H100 v5 Virtual Machine series, which is outfitted with NVIDIA H100 Tensor Core graphics processing units (GPUs) and low-latency networking.
Having the most recent NVIDIA H100 Tensor Core GPUs and NVIDIA Quantum-2 InfiniBand networking, it marks the public release of the Azure ND H100 v5 Virtual Machine (VM) series. In order to handle the workloads for cutting-edge AI that are becoming exponentially more complicated, this VM series has been painstakingly developed using Microsoft's significant experience in offering supercomputing performance and scale. The company is using a 4K GPU cluster that has been optimized for AI as part of companies' significant and continuous investment in generative AI, and within the next year, it is planning to scale up to hundreds of thousands of the most recent GPUs.
TCS's Generative AI Journey
By announcing the significant expansion of Azure Open AI expertise and launching its new Generative AI Enterprise Adoption offering on the Microsoft Cloud to assist clients in launching their generative AI journeys to drive their growth and transformation, Tata Consultancy Services (TCS) has strengthened its partnership with Microsoft. TCS has been assisting clients in their AI journeys using TCS' data analytics and AI services on the Microsoft Cloud with the support of more than 50,000 AI-trained associates and the pooled experience of its dedicated Microsoft Business Unit (MBU). To assist clients in hastening the implementation of this potent new technology, TCS MBU now expects to educate and certify 25,000 associates in Azure Open AI.
The Generative AI Enterprise Adoption offering, which TCS also introduced, combines contextual knowledge from TCS with Azure Open AI service expertise to help clients improve customer experience, introduce new business models, increase revenue, and improve productivity. With the help of this framework, the TCS and client teams will brainstorm AI-driven solutions to their most pressing business problems, develop proofs of concept on Azure Open AI, develop solution roadmaps, collect stakeholder feedback, train the models, construct sufficiently robust guardrails, and deploy the solutions.
TCS' Innovation Ecosystem
The company's innovation and research hubs, TCS Pace Ports, with locations in New York, Pittsburgh, Toronto, Amsterdam, and Tokyo, are available for this co-innovation. The teams can also take advantage of the work being done at these locations by university researchers and startup partners from TCS' innovation ecosystem. On a more advanced level, TCS will assist clients in developing an enterprise strategy to implement AI widely. Through advisory, foundational set-up, and rollout services centered on GitHub Copilot, a generative AI tool built on Azure OpenAI's language models that aid programmers in developing code more quickly and efficiently, TCS will also assist clients in accelerating software development and increasing programmer productivity.
TCS is improving its own suite of products and platforms to take advantage of the new technology, in addition to assisting clients in adopting generative AI using Azure Open AI. For instance, TCS Optumera, a retail strategic intelligence platform built with Microsoft Azure, uses generative AI to make decisions about merchandising and the supply chain that is value-chain optimized. This is done by giving important business processes knowledge and autonomy.
TCS uses clean data from an integrated and well-managed analytics system to assist clients in creating a solid foundation for their AI endeavors. With its own data and analytics solutions, such as TCS Daezmo, a data estate modernization suite that ensures quicker time-to-revenue and lower risk for enterprises, and TCS Datom, which aids businesses in evaluating their data maturity and defining an all-encompassing data and analytics strategy, it modernizes and transforms their data estates. As an early Microsoft Fabric partner, TCS assists clients in using this cutting-edge unified analytics platform to hasten the development of their AI foundation.
Siva Ganesan, Head, Microsoft Business Unit, TCS, says, "Generative AI upends how enterprises can grow revenue, create new innovations, and get more work done—it's a game-changer that has the potential to do all of this faster, better, and more cost-effectively. With TCS Generative AI Enterprise Adoption, our joint customers can unlock new growth opportunities and embark on an exciting journey of innovation guided by our AI expertise and in-depth knowledge of Microsoft Cloud."
"TCS' Generative AI Enterprise Adoption on Azure Offering provides customers with the information and resources they need to harness the power of generative AI to accelerate innovation and business growth," says Kelly Rogan, CVP, Global System Integrators and Advisory Partners, Microsoft.
According to reports, one of the most well-known partners in the Microsoft ecosystem, TCS' Microsoft Business Unit, has more than 50,000 Microsoft-certified employees and has performed more than 1,000 successful Azure engagements for hundreds of global customers. It was honored in nine additional international categories in addition to being named the 2022 Microsoft Partner of the Year for Global SI & Advisory Digital Transformation, Retail and Consumer Goods, SAP on Azure, US Advisory Services, and US Financial Services. TCS is a member of the 2022/2023 Inner Circle for Microsoft Business Applications, an Azure Expert Managed Service Provider, has earned a record-breaking 17 Microsoft Advanced Specializations, and has earned all six Microsoft Partner Designations.