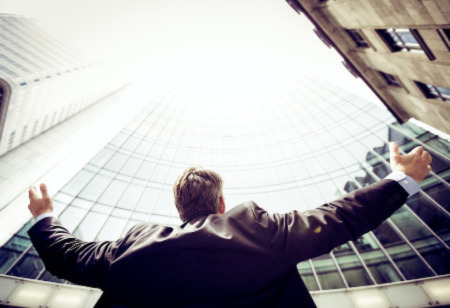 India has quickly emerged as the world's fastest-growing startup ecosystem, boasting 100+ unicorn startups as of 2023. The entrepreneurial ecosystem in India is growing expeditiously. The country's dedication to promoting entrepreneurship is evident in the multitude of initiatives and programs undertaken by government and private sector organizations, providing a platform for innovative ideas, job creation, and economic growth.
To support entrepreneurship in the nation and offer financial support to burgeoning businesses, the Central Government of India has launched a number of startup initiatives and schemes. By giving them the tools and assistance they need to succeed in the cutthroat business world, these programs seek to accelerate the growth of startups. Let's look into some of the best schemes provided by the government to help you commence your entrepreneurial journey.
MeitY SAMRIDH Scheme
The SAMRIDH program was launched to assist accelerators in discovering and growing viable IT-based entrepreneurs to tackle social issues in India. First-round funding from the SAMRIDH scheme will be up to Rs.40 lakh rupees (with an average of Rs.30 lakh rupees per startup for each cohort). The initiative will encourage submissions from current and new Accelerators to join MeitY as partners and offer entrepreneurs annual six-month accelerator programs. The program aims to support about 300 tech start-ups over roughly 40 cohorts (each consisting of 8–10 start-ups).
The scheme comes with some eligibility criteria, such as:
The establishment should have supported more than 50 start-ups over more than three years, at least ten of which have received non-public funding or have specialized accelerator programs with expertise managing at least three cohorts.
The establishment must have a presence in India.
Possess the area and resources required to conduct start-up-related activities.
The initiative should assist Start-Ups in entering the domestic and international markets.
Pradhan Mantri Mudra Yojana (PMMY)
Micro Units Development Refinance Agency (MUDRA) banks have been established to improve lending opportunities and spur the expansion of small companies in rural areas. This program was launched to primarily aid India's micro, small & medium companies. Small firms and non-corporate, non-farm small/micro-enterprises can apply for startup loans of up to INR 10 lakhs from MUDRA banks. Shishu (up to Rs.50,000 rupees), Kishore (between Rs.50,000 and Rs.5 lakh), and Tarun (up to Rs.10 lakh rupees) are the categories into which the loans have been divided.
The eligibility criteria for this scheme is any Indian citizen may apply to a bank, MFI, or NBFC for a MUDRA loan under PMMY if they possess a business plan for a non-farm income-producing
Industries like manufacturing, processing, commerce, or services with a credit requirement of up to Rs.10 lakh.
Multiplier Grants Scheme (MGS)
The Multiplier Grants Scheme (MGS), launched by the Department of Electronics and Information Technology (DeitY), encourages industry, academics, and institutions to work together on research and development projects in order to create new goods and packaging. Under this initiative, if the industry contributes to the R&D of items that can be marketed at the institutional level, the government will match the amount contributed by the business up to twice. The government grants will be limited to a maximum of Rs.2 crore per project, with each project lasting no more than two years, wherein the Industry associations would pay Rs.4 crores over three years.
When considering the eligibility criteria for this scheme, MGS was designed with entrepreneurs and start-ups in mind; different business industries may be eligible depending on their aims.
Credit Guarantee Fund Trust for Micro and Small Enterprises (CGTMSE)
The Credit Guarantee Fund Trust for Micro and Small Enterprises (CGTMSE) was established by the government of India to provide zero-collateral business loans to micro-level firms, small-scale industries, and startups. It permits firms to obtain loans with highly subsidized interest rates without collateral. The government, in collaboration with SIDBI (Small Industries Development Bank of India), gives a maximum of INR 100 lakhs under this scheme to establish new firms as well as rehabilitating existing ones. This loan is primarily intended for manufacturing units and can be obtained in the form of working capital or a term loan.
The eligibility criteria for availing this scheme are all the stressed MSME borrowers/entities, i.e., SMA2 and NPA accounts, are eligible for restructuring (as per RBI standards) and are economically viable as determined by lending institutions.
Stand Up India Scheme
Stand-Up India was launched by the government of India solely for financing SC/ST and/or women entrepreneurs. According to this initiative, bank loans ranging from 10 lakhs to 1 crore can be obtained by at least one SC or ST borrower and at least one woman per bank brand in order to establish a greenfield firm. The greenfield firm could be in manufacturing, services, or trading. In the case of non-individual firms, at least 51 percent of the shareholding and controlling stakes have to be held by an SC/ST or a woman entrepreneur.
In terms of the eligibility criteria for this scheme, the seeker must be an SC/ST and/or female entrepreneur over the age of 18, and the borrower must not be in arrears with any bank or financial institution.
Zero Defect Zero Effect (ZED) Certification Scheme
The Zero Defect Zero Effect (ZED) scheme was created by the government of India with the goal of raising knowledge of ZED manufacturing among Micro, Small, and Medium Enterprises (MSMEs) and inspiring them to assess and assist their businesses for ZED. ZED can be defined as a comprehensive and holistic certification and handholding scheme that helps organizations continuously improve their processes and advance up the ZED maturity evaluation model.
All MSMEs that have registered with the MoMSME's UDYAM registration portal will be eligible to participate in MSME Sustainable (ZED) Certification and get relevant benefits/incentives.
As the prime minister of India quoted "I dream of an India that is a hub of opportunities. We can't restrict ourselves to skills only, we need to encourage entrepreneurship".
A climate of innovation and growth has been fostered in India by the government's initiatives and support for startups, which has inspired an increasing number of people to follow their entrepreneurial aspirations. The government is not only promoting these schemes to help the present group of startups benefit from them but also motivating the budding entrepreneurs, startups, and students from all domains, who tend to be independent and lead the vision of Atmanirbhar Bharat forward.