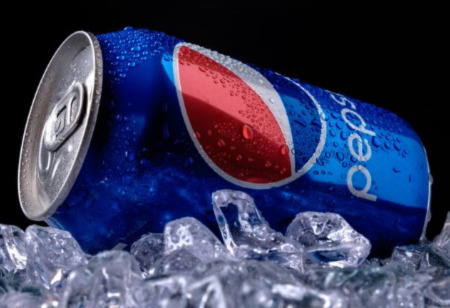 Food and beverage giant PepsiCo Inc's appeal against an order that revoked a patent for potato variety grown exclusively cultivated for the company's popular Lay's potato chips was rejected by an Indian court. The ongoing case between the food and beverage company and the petitioner, Kavitha Kuruganti, a farmer's right activist stirred tensions between plant-breeding corporations demanding stringent intellectual property rights (IPR) regime and farmers' rights in developing countries.
Today's plant variety breeders market, according to activists, is highly reigned by a handful of large corporations throughout and outside India as well. Therefore, developing countries such as India, are striving to protect their farmers' rights to use, sow and sell the harvest including seeds of any plant variety they produce and IPR-registered ones as well.
Farmers, PepsiCo and Legal Experts: All Tussle
The case was taken up last year after PepsiCo India filed an appeal to the Delhi High Court against a December 2021 order by the Protection of Plant Varieties and Farmers Rights Authority (PPVFRA) that granted Kurugranti's request of revoking the food and beverage behemoth's registration that was used to make its Lay's potato chips from the FL-2027 potato variety. PepsiCo requested the High Court to reinstate the FL-2027's registration.
Small Information: What the PPVFR Act of India Stands for
On a side note, PPVFR Act of India, in comparison to exclusive patents, stands for granting farmers the freedom to conserve, use, sow, resow, exchange, share, and sell their agricultural products, including seeds, even of varieties registered under the Act. Only selling seeds of a protected variety in containers or packages with labels containing the variety's trademark name is prohibited by the Act.
Back to the Case
During the time of Kurugranti's application, PepsiCo India had filed lawsuits against nine farmers claiming illegal cultivation of FL-2027, without its permission or license, resulting in the violation of its rights PPVFR Act, 2001. According to the PPVFRA, PepsiCo India had a 'Extant Variety' registration under the Act for the FL-2027 variety, indicating that the seed variety had been produced before PepsiCo India registered it and that Indian farmers were aware of it.
Kurugranti accused PepsiCo India for going against farmers' rights over plant varieties in a letter to the PPVFRA afte the lawsuits were filed by the latter. PepsiCo India responded by requesting the High Court to restore its registeration of the FL-2027 potato variety as it wanted to protect the interests of several farmers who grow it under the company's contract-based collaborative farming program.
The Fram folk however, countered this statement by stating that the case shows companies that have registered plant varieties use coercive tactics against farmers to protect their interest instead.
Then came the legal experts who spoke in favor of the IPR protection when it comes to growing new plant varieties. Since they argued that it takes years to grow new plant varieties and incentivizing their development could yield better harvest. As a result, PepsiCo India's case was adjourned for the next hearing on November 2, 2022.
Significance of IPR Protection Under PPVFR Act
One of the 172 crop species that can be registered for IPR protection under the PPVFR Act is the potato. There are now 42 recognized potato varieties as of August 2022. Of these, 17 varieties have been registered by the Indian Council of Agricultural Research, a central government agency under the ministry of agriculture. One variety has been registered by a single farmer, and the remaining varieties have been registered by private businesses like PepsiCo India, the French company Germicopa SAS, the Dutch companies HZPC Holland B.V. and C Meijer B.V., and the Indian Council of Agricultural Research.
Let's reopen the case to when PepsiCo began harvesting this variety of potato to understand how it lost its registration.
Tracing the Case's Roots
Rewinding to 2009, PepsiCo India commenced importing the FL-2027 potato variety from the US and eventually commercialized it in the Indian market by striking up a contract farming arrangement with Indian farmers. As per this contract, the food and beverage behemoth distributed the FL-2027 potato seeds to the farmers and brought back the potato harvest at pre-agreed rates.
PepsiCo in the Upper Hand?
Forwarding to 2019, Kurugranti alleged that PepsiCo India had appointed a private intelligence agency to act as interested buyers and visit the fields that these farmers were growing the potatoes in Gujarat the same year. Upon testing the potatoes grown by these farmers who had no contract at all with PepsiCo, it revealed these potatoes to be the FL-2027 variety. PepsiCo then individually filed lawsuits against these farmers for growing this variety of potatoes in the Ahmedabad civil court that year.
Not a Chance with the PPVFR Act, 2001: Activist, Legal Experts Go Strong on Farmers' Defense
In the Gujarat Farmers' defense, Kurugranti shot back by stating that these farmers might have been growing the potato variety not knowing that they were infringing the exclusive rights of any corporation. Building more on their defense, Kurungranti referred to the PPVFR Act, 2001 by saying that this act supported farmers to save, use, sow, resow, exchange, share or sell farm produce, including seeds, even of varieties protected under it, even if they were aware. Another defensive move came from Shalini Bhutani, a Delhi-based legal researcher and policy analyst who tracks agriculture and biodiversity issues, said that traders at times tend to put potato tubers that are minute for processing, without the original protected name or brand, into the farming gray market. As a result of purchasing these tubers, farmers end up tangled in the actions of the IPR infringement.
PepsiCo Busted!
PepsiCo did withdrew the lawsuits it filed against these farmers within days, but Kurungranti urged the PPVFRA to revoke the food and beverage behemoth's FL-2027 potato variety registration. Now this is when PepsiCo's gas slipped out of its bottle. In her petition, Kurugranti pointed out that PepsiCo had given incorrect information that the registration of variety was based on.
Not only that, Kurungranti said that PepsiCo violated the PPV&FR Act's rules and regulations and the issuance of its certificate of registration was not in the public's interest. PepsiCo India's registration of the potato variety was canceled in December 2021 after the authority ruled in Kuruganti's favor.
Another Appeal by PepsiCo, but the Indian Court Doesn't Buy it
In May 2022, the company filed an appeal with the High Court of Delhi asking for a stay on the revocation order to protect PepsiCo's proprietary rights in its potato variety FL-2027, but was rejected.
What the Case Brought to Light
The PepsiCo India case is representative of how companies often coercively enforce their seed rights to preserve their interests, regardless of jeopardizing that of farmers. However, according to legal experts, farmers' rights cannot be replaced by companies due to India's legal framework around plant variety rights.
The market immediately becomes open to the next option, the multinational companies, if the farmers are prohibited by legislation from selling seed. While strong farmers' rights keep the farming community alive and as viable rivals in the seed market, weak farmers' rights will permit seed companies to dominate the seed market.