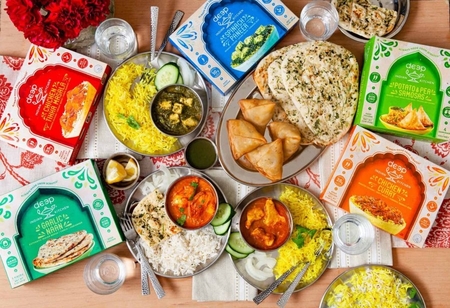 COVID-19 hit and as did instant food! Since, what's an 'unskilled' or 'ain't nobody got time for that' category person to do when restaurants, being the only suitable option, close to curb the spread? Not one month or two, but for half the year, leave alone the entry of the second wave, much more devastating than the previous. That's why the people of India chose the famous '2 minute noodles' (Maggi) route or any route that did not delay their work login time. Precisely what instant, ready-to-eat (RTE), frozen and similar others exist for.
In fact, when more Indian households began cherishing instant food over freshly cooked meals, it gave rise to the sales of RTE food manufacturers. A recent survey by Assocham indicates that nearly 79 percent of Indian households prefer instant food due to time constraints. According to Research & Markets, the RTE market is projected to reach $ 647 million by 2023 at a CAGR of 16 percent.
On the bright side, e-commerce, supermarkets and other FMCG (Fast Moving Consumer Goods) brands saw an opportunity to get more creative and expand the instant food base to another level. This they did by bringing more variety or traditional food straight off the pan from skilled mothers and fathers, and grandmothers and grandfathers and the people were indeed satisfied. Here are brands that diversified their instant food base starting with MTR which has now entered the idli and dosa batter category.
MTR whisks Idli and Dosa
Packaged food brand MTR (Mavalli Tiffin Rooms) has introduced MTR Minute Fresh offering idli and dosa batters. For the new line, the company has invested Rs. 25 crore in expanding its production facility and establishing a bespoke cold chain network in Bangalore. There are three main varieties in the Minute Fresh line. MTR Foods recognized, based on a thorough customer study, that consumers seek convenience without compromising authenticity or taste. According to the brand, this discovery led to the invention of different batters for idli and dosa. The company's decision to develop the Minute Fresh range of idli, dosa, and MTR signature dosa batters this year was bolstered by the spike in this category following the lockdown, according to Sanjay Sharma, CEO, MTR Foods Pvt. Ltd. Due to the special demands of the fresh category, the company has established a separate manufacturing unit with a dedicated sales team that will solely serve MTR Minute Fresh.
Anupam Nair, general manager, MTR Foods affirms that the new range was developed and tested with consumers at every step.
Wakao Serves Variety Jackfruit Food
Goa-based Wakao Foods, founded in October 2020 by lawyer turned entrepreneur Sairaj Dhond, is a brand that is capitalizing on the emergence of the superfood jackfruit and making it easy for Indians to transition to plant-based diets. When the COVID-19 pandemic reached India in March 2020, Siraj's real estate business came to a halt. Sairaj, never one to remain still, was looking for fresh prospects when he stumbled across a jackfruit article.
"This was a turning point for me as I realised that even though I had been consuming jackfruit since childhood, as a business opportunity in India, it had not been explored much."
Sairaj created Wakao Foods in October 2020 using his own resources, and sales began beginning in December. Currently, the brand sells imaginatively packaged and marketed jackfruit-based ready-to-eat items - Barbeque Jack, Burger Patty, Butter Jack, and Teriyaki Jack are all variations on the same theme.
Get ready for Breakfast with GRUhasutram
GRUhasutram's initials are formed from the initials of the three co-founders, who would frequently meet for get-togethers and other occasions. Geetha Nagesharao Kupparavalli, Rajeswari Ramnath aka Usha, and Roopa Adiga from Bangalore are all natural product enthusiasts who got together in February 2020 to start a small FMCG firm. The three women each put in Rs 3 lakh to start the FMCG company. In the beginning, GRUhasutram released a variety of spices and breakfast mixtures such as rava dosa and rava idli. "Not only were these fast mixes beneficial to women, but they were also beneficial to males who could simply cook with them", Geetha explains.
GRUhasutram now offers a variety of breakfast mixes, entrees and curries, spices, hair care products, oils, and other items. Every month, it serves around 1,500 people.
Chill with GOELD
In surviving the sluggish economy, many businesses postponed expansion plans or switched to a different line of business. However, the Goel Group, a steel production company based in Raipur and founded in 1960, had a different story to tell. In the midst of the epidemic, Goel Group has entered the frozen food vertical. The Group's frozen food division, GOELD, was formally established in June 2020. GOELD was founded by Archit Goel, a third-generation entrepreneur, and provides 15 goods in four categories: Indian breads, snacks, sweets, and vegan treats. GOELD's vegetarian offerings include Papaya Halwa, Quinoa Patty, and Beetroot and Cheese Tikki, to name a few. These goods are made in the company's FSSAI-certified manufacturing facilities in Raipur and cost between Rs 105 and Rs 175 each.
mYints can get the Party food ready in three minutes
mYints 3-minutes is a heat-and-eat series of gourmet frozen party snacks that was launched in April 2021, with all items curated in the low-calorie, fine dining range and ready to heat and enjoy in three minutes. The company's founder, Aneeta Myint, argues that the frozen food category in India is dominated by low-cost starch – deep-fried potatoes and maida-based frozen snacks, especially in the vegetarian categories. Aneeta wanted to bring something to the table that was tastier and not fried. mYints 3-minutes is accessible at premium physical stores in six cities across North India. It has production facilities in Bangalore, Mumbai, Nashik, Kashipur, and Noida, among other cities in India. It chose NCR since it is the largest market in the vegetarian snacking segment. The brand wants to be present in over 10 cities by the end of the first year, in the retail, B2C, and HORECA areas.
As a result of the lockdowns, demand for convenience and packaged goods skyrocketed in the aftermath of the pandemic. As a result, more businesses are speeding up their launches and even expanding their capacity. Meanwhile, consumers have demonstrated a strong preference for packaged and branded food products, assisting mid-to-large packaged food companies in gaining market dominance. Even companies like Licious, iD Fresh Foods, and Grofers, among others, reported an uptick in sales in ready-to-eat and frozen foods categories during the statewide lockdown. According to another report by the Indian Council of Medical Research (ICMAR), the Indian frozen food market is predicted to increase at a rate of 17 percent per year through 2024.