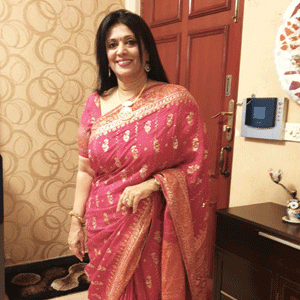 Over the past quarter century, the Indian BPO industry has had a roller coaster ride. Unable to surf through the ebbs and flows caused by the economic meltdowns, many businesses have sunk without a trace. Amidst them, Athena BPO has cemented its place in the Indian BPO history as one of the leading Indian domestic BPOs that operates as a highly professional alternate channel partner for various banks and financial institutions. Incepted by Elizabeth Jacob (Founder Director) in 1999 with just five seats, Athena today stands tall with more than 3000 billable seats and numerous accolades lauding its professional integrity & service delivery excellence.
An industry veteran with 20 years of experience, Elizabeth adeptly handles any curve ball thrown at her with a pragmatic approach and finds a solution. Having grown the business from the ground up organically as Athena's owner as well as CEO, she proficiently manages clients' expectation and controls the business better. Elizabeth, in an exclusive conversation with CEO Insights, reminisces about her journey and delineates about Athena's offerings.
Kindly tell us about your 20-year-long journey and the peaks & valleys you have travelled through.
We're perhaps the only domestic BPO to be around for such a long time with the management intact. The initial few years were challenging due to the outsourcing industry's nascence in India. Thanks to the organizations' increasing willingness to outsource their operations, we gained plentiful contracts post 2003. Our steep cent-percent growth trajectory was hit by an abrupt roadblock in 2009, as many organizations downsized their operations due to the global economic meltdown. After riding through those tumultuous times with an even stronger resolve, our
business gained back its momentum in 2014.
Today, we are proud to be an integral part of our clients' setup as an alternate sales channel that brings more business to them and hence can dodge the knife of any cost cutting measure. We don't have to lose contracts as long as we deliver results, which we do unfailingly. It is extremely rewarding and exciting to deliver tangible results to several MNCs and large private sector banks, who have faith in our solutions and the confidence to grow with us.
Today, we are proud to be an integral part of our clients' setup as an alternate sales channel that brings more business to them
Please give us an insight on the way you run the company.
Clients seek us because they believe that we are experts who deliver solutions and not just a vendor who merely follows the instructions. Our leadership team is comprised of highly experienced professionals, many of whom have risen through the ranks with us. We have segregated ourselves into diverse departments such as operations team (maintains dedicated points of contact with the clients), a full fledged IT team (with deep hardware & software expertise customizes the systems for each process as per client's requirements), compliance team (safeguards clients' data by ensuring the highest level of compliance), finance team (administers support operations) and HR team. Each process has quality executives who follow SOPs and KPIs that were set depending on client's scope.
Working primarily with BFSI clients, we vest immense emphasis on compliance and integrity. Not only do we have stringent policies like dual password for servers & desktops, but also have tight physical security like CCTV systems everywhere. We never fail to impress clients when they visit us, whether it's a formal audit before coming onboard or a surprise audit by CXOs. This has enabled us to maintain a long term relationship with our key clients for over 12 years and remain as their main call centre.
We strive to think like our clients, since we work on behalf of them. Hence, we not only organize inhouse process & product training programs to our staff, but also send our senior leadership team to various training programs & seminars to hone their leadership skills, improve motivation and learn about new developments. In fact, to keep-up with our continuously innovating clients, we have a small lab that conducts experiments to predict the next big phenomenon.

Throw some light on the various technologies leveraged by Athena.
We are one of the very few companies that work on all the digital platforms. Be it Facebook or Google Aggregator, we acquire all the digital leads in real time, which allows us to call-up customers who are interested in our client's offering within three seconds. We have earned our clients' admiration by launching cutting edge outbound technology platforms like Virtual Agent Genesys Desktop & SMART Tutor. Besides deploying the most suitable technology among these depending on client's process requirement, we also integrate our front end platform with their systems. Nothing explains the robustness of all our systems better than the 99.99 percent technology uptime we have achieved.

Tell us about your future roadmap.
In future, we might delve into other segments like white goods as well. This would help Athena to surpass our current annual growth rate of 20 percent and achieve a rapid growth in the space we wish to be in. Unlike most companies that focus on having a large number of seats, we concentrate on maintaining profitable seats and a strong margin rather than simply multiplying our revenue.

Key Management
Elizabeth Jacob, Founder Director
Elizabeth is a pioneer in the contact centre domain since 1989, who has gradually climbed the corporate ladder to emerge into an Executive Director during her 10-year long corporate stint, prior to founding Athena.

Location:Mumbai(headquarter) & Bangalore

Offerings:Complete contact centre solutions, including outbound, inbound, back office, email & SMS response management and contact centre setup counselling, packaged as per client's need