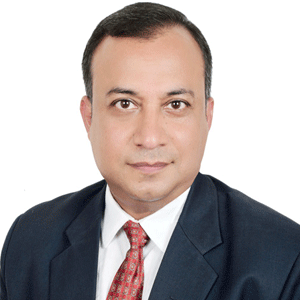 Above all the monetary aspects, every organization is anticipated to drive a vision of transforming, educating and engaging its people, while also creating more and more job opportunities and preserving the quality of deliverables intact. In addition, in today's dynamic business landscape, technology is the fuel to drive this vision, especially when it comes to Business Process Outsourcing (BPO) companies. This is precisely the story of Headway BPO Solutions – a full-spectrum BPO Services, Consulting & Technology company incorporated in Delhi & Delaware (registered as Headway BPO of America in the US).
Headway is an intrinsic people centric organization with a motivated talent pool, which works cohesively and is geared-up to deliver solutions across the US, Canada, Europe-Middle East Africa (EMEA) and Asia Pacific. Under the aegis of its Director Anupam Dutta, the company in shut-eye time has attracted a lot of eyeballs with its unique delivery model and the way it creates job opportunities across the developing and developed countries alike. CEO Insights interviews Anupam to know more about the anecdote of Headway.
How has been the journey in this challenging market so far?
If you have self-belief, you can do anything! We have gained the mental stability, strong willpower to chase our dream, are always dedicated, and have the ability to accept change. That's what our journey so far was all about. Though we had initial hiccups, we keenly focused on providing quality with an affordable pricing model (Hubs and Spokes model). We also designed a unique value added solution for our clients to reduce their initial dependency. Furthermore, every thing from Invoicing Solution
to Six Sigma, introducing Quality Control mechanisms, Documentation (Process Mapping, SOP), MIS, and Tools for Reconciliation contributed to our success. A path is never complete without a vision and a plan to execute. We are down in the fourth year and are proud to showcase our journey so far. Our strength is our team of dedicated, experienced and motivated individuals, who carry over two decades of successful Outsourcing and Consulting experience.
We are well-equipped with our core values based on Passion, Respect, Integrity, Teamwork, Innovation, and Client-relationship
Where is the company positioned in the market right now? What are your contributions towards employment in the country?
I would say, we are still in the category of 'Aspirants'. Our focus is on the middle market clientele across the globe. It is an untapped market. We are well-equipped with our core values based on Passion, Respect, Integrity, Teamwork, Innovation, and Client-relationship. We are investing in People, Process and Technology, while also creating job opportunities in tier-II and tier-III cities through countryside BPO. We are also working with Uttarakhand Govt. to set up Rural BPOs in three to four cities. We expect it to create approximately 1000 jobs.
What kind of technology advancements and processing methodologies are we looking at?
We use AI and Automation tools to drive RPA, Analytics to give more cost effective & accurate Solutions, BI(Business Intelligence) and SAAS (software as a service) for Retail clientele, POS, and Cloud-based HR & Payroll management solutions. We also leverage GST Solutions with integrated accounting software and services.
Apart from these, we use lean and six sigma methodology & tools to incorporate quality control mechanism. We also do Fishbone analysis, FMEA, Run Chart and use other quality assurance tools to check the health of the process. Research and Development is key;
with the help of it, we bring the best of what is needed for this market.

What is the future roadmap set for your company?
The emerging business opportunities are humongous the world over. India is a booming market, especially if you see the Insurance, Health, Retail, and Education sectors. We are in the process of expanding our Rural BPO in two or three more cities. At the same time, we are also exploring opportunities in other geographies like UK, Europe and Canada. There is a lot of prospect in Cyber Security, Mobile Application, Cloud based HRMS, Data Analytics, R&D, AI and RPA (Robotic Process Automation), Project Management and Clean Energy. In some of these areas, we have already made a move and started offering the services.

In today's world, technology is the key and 'collaboration' is the mantra. The technology will continue to be an ever changing aspect of our industry. The BPO sector has always been at the forefront of its dynamics. Today, IoT, BlockChain, Big data, Cloud Computing, Social Media, Mobile Technology, Software and Automation are the prevailing trends. These technologies significantly help reduce the cost and accelerate growth. We have also collaborated with various technology companies to offer technology based solutions and services to our existing and prospective clientele across the globe.

Key Management:
Anupam Dutta, Director
Anupam is a Six Sigma Green Belt Certified and trained Project Management Professional (PMP) with over 22 Years of experience in the Financial Services industry, shared service set-up, BPO, and Captive Operations. He has significant experience in successful off-shoring and outsourcing multiple complex F&A, Banking and HRO processes in organizations like GECIS, SCI, and XL Group.

Offices:Delhi (Headquarter) & Delaware

Offerings:
•Finance & Accounting
•HR Payroll
•ERP
•Training
•AI & Automation