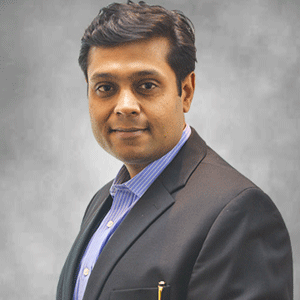 The BPO industry in India has evolved from its early 'sweat-shop' image to the status of a strategic differentiator in the global marketplace. Today, BPO is known by many names, among the popular marketing terms being: sourcing, global outsourcing, right sourcing, right shoring, offshoring, and more. Whatever the business world chooses to call it, BPO is a proven management strategy helping businesses survive and thrive in the boundary less global economy. According to Research And Markets.com, the BPO services market in India is expected to grow at a CAGR of 7.63 percent during the period of 2018-22.
Contributing to this market, ICCS, a recognized Delhi based BPO services provider is leading the edge in the BPM & BPO segment in India with its highly responsive structure to resonate with client's individual needs. Founded by Divij Singhal(MD & CEO) in 2004 as a small International BPO company running out of a small basement in Masoodpur village employing three people, ICCS today stands tall with more than 4000 employees to ensure on time delivery as per client expectations.
An industry veteran with over 15 years of experience, Divij holds strong leadership and believes in achieving high standards of client satisfaction by delivering high quality service and adding value to the clients. Divij's vision is to make ICCS the clients' top preferred choice in their Outsourcing partnership initiatives. Divij, in an exclusive conversation with CEO Insights reminisces about his journey and delineates about ICCS' offerings.
Brief us about the birth of ICCS and its distinguishable aspects.
ICCS was started as a small international BPO company in 2004. It was our sheer dedication which led us to become one of the leading BPO/BPM companies of India. Today, we are having delivery centers in eight cities, where we manage 13 million customer interactions a month with a team of 4300+ executives. With seamless professionalism embedded in the core values, ICCS is creating a buzz
at different locations across Delhi, Noida, Gurgaon, Jaipur, Baroda, Ajmer, Mumbai, Bhubaneswar, Hyderabad, Pune, Bengaluru, and Chennai.
ICCS is well known for delivering services to domestic clients and has the most diversified portfolio in terms of delivering services to all industry sectors
Please tell us about the unique elements that distinguish ICCS from other players.
We have partnered with 27 clients out of which 18 are India's Fortune 500 companies. ICCS has been successful in delivering solutions to clients that are based on manpower, data analysis, and artificial intelligence, which have helped them to improve the customer experience. With time and experience, ICCS has developed its value chain by focusing on ease of tasks and building premium partnerships with its clients. Our refined infrastructural capabilities, transparent internal & external work culture, and cutthroat quality management helps us to foresee our client's demands and serve them with impeccable results. These are the key factors that enable ICCS to maintain client relationships, while asserting a 'Partnership Approach'. We ensure that our clients receive unexpected & lucrative results by reaching actual feedback from the end customers. Along side, the approach also helps to make business compliance easier and organizational revenues to shoot up.
ICCS is well known for delivering services to domestic clients and has the most diversified portfolio in terms of delivering services to all industry sectors, including Government, DTH, e-Commerce, Banking, FMCG, IT/ITeS, and more. We offer an array of solutions, including Back Office Services, Chat & Email, Finance & Accounting, Outbound & Inbound Services, Tech Support, and Recruitment Process Outsourcing. However, most of our workforce is offering Inbound Call Center services, which include customer service, answering service, inquiry handling, technical support, help desk, and order taking.
Throw some lights on various technologies leveraged by ICCS.
Today, emerging technologies have pulled an entire new gamut of opportunities for all kinds of businesses in India. Leveraging this opportunity, ICCS has started investing in R&D to come out with more tech enabled solutions to add
more value to the clients. We are looking to develop a product based on Data Analytics and AI, which can help improve the overall experience of our client's customers. Our desire is to become more of a'Customer Experience Management Organization', rather than a vanilla BPO company.

A business that has the technological capacity to research new opportunities will stay a step ahead of its competition and we at ICCS are committed to stand at par from technology aspect to fulfill our client's needs. We are using various tools like CRMS, Dialers, and more for smooth operations. Also, we use technologies like Linux, Apache, MySQL and Radis for telephony, while we leverage top rated software like HAProxy & Asterisk in extending optimum solutions to clients. We provide all of the solutions under one umbrella with maximum customization.

Tell us about the ICCS team along with the company's future roadmap.
The ICCS team is comprised of savvy entrepreneurs and industry experts, bringing years of experience to a young company. Our leadership team is personally engaged with our clients and client programs, providing tangible leadership and on the ground support to our teams. They cultivate our strong culture and work tirelessly to help our team scale, grow, and succeed.

Talking about the roadmap, currently, our key focus is to stay at par with industry technology and information security. Unlike other companies that focus just on profit & losses, we ensure to equip the latest technology to customize and offer solutions to existing and prospective clients. We envision being the leading Next Generation end-to-end BPO Company, and our mission is to attract & retain best-in-class customers, people and technology.

Key Management:
Divij Singhal, Managing Director& CEO
ADivij is young entrepreneur who founded ICCS in the year 2004 post completing his BE (Hons) in computer science and electronics from University of Sussex, UK. He has been instrumental in creating a culture in ICCS, which drives team work, high efficiency amongst employees, and promotes partnership approach with the clients resulting in their high retention.

Office:New Delhi

Offerings:Back Office Services, Chat & Email, Finance & Accounting, Outbound & Inbound Services, Tech Support, and Recruitment Process Outsourcing