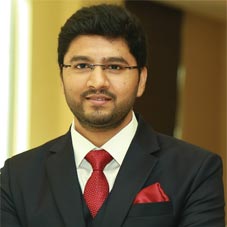 Development in the healthcare industry in nations like India is intricate because of different geographical, demographic, and landscape factors. Telemedicine approaches these issues by connecting the patient to a doctor, facilitating a clinical diagnosis from a distance, for urban and distant rural communities. Daydoc is a digital healthcare portal that serves as an interface among patients and doctors. The application encourages patients to fix a doctor's appointment without spending hours in a waiting room and have a doctor diagnose them virtually at the comfort of their home. Headquartered in Chennai, Daydoc is a digital healthcare infrastructure established by Medgator Healthcare, making the traditional hospital and outpatient care system digital. The organization's objective is to provide accessible healthcare services for illness, wellness, and preventive medicine to anyone with a smartphone, bridging the gap between the people and the hospital.
CEO Insights is engaged with Dr. Sunil Thomas George, MD in Internal Medicine& Co-founder of Daydoc who elaborates on the Telemedicine services and practices they offer.
In conversation with Dr. Sunil Thomas George, Co-Founder, Daydoc.
The healthcare apps market in India is said to present much bigger opportunities. What, according to you, is the driving force behind this growth? How is Daydoc positioned in such an evolving market scenario?
The current pandemic has renewed people's interest in Telemedicine. Beaming into a virtual
teleconsultation is the next best thing, to being there in person. The distancing adopted, translates into minimizing the risk and spread of infection, which is an important concern today.

In today's scenario where social distancing and other precaution need to be taken at every interaction, Telehealth has an approach which is about virtually getting closer to the patient, through small frequent visits and trying to make the service scalable and accessible to everyone. You should also look at the physician's perspective and make sure it works for them too. That is where we come in, being doctors ourselves building a product that can become a part of the physician's clinical practice ultimately maximizing the reach of healthcare through Telehealth.

What are the various challenges pertaining to the healthcare industry at the moment? How is Daydoc addressing them to stay ahead of the competition?
There are various challenges in healthcare, like enabling senior citizens to live independently, empowering patients with chronic diseases to manage their illness, to keeping a caring eye on patients following hospital discharge. In many instances' patients are typically disconnected from healthcare oversight. All these play a part, leading to potentially avoidable hospital readmissions, expenses, and stress to the patient.

These are the important challenges especially when moving forward from this pandemic. A company like ours or telemedicine as such is in a very nascent stage, although telemedicine has been around for quite some time, initially being pioneered by NASA for its space expeditions. We are seeing new technologies becoming accessible today through innovation which can redefine the way healthcare is provided in the future. It's opened up a lot of avenues to be smarter and rethink the way we deliver care.

Shed light on Daydoc evolution as a healthcare solutions provider app with a primary focus on preventive health care. What strategies/approaches have it
observed to carve a niche? What major impacts has the company added in the healthcare space?
We primarily focus on the core tenants of telehealth, the doctors, and the patients. Giving the patient access to experienced specialists and a way to get their digital prescription. We have 2 applications- Daydoc which provides patients access to specialist doctors and the other Daydoc Pro- which aims at taking the doctor's clinic to the cloud with an intuitive EMR. Both these platforms interface with each other helping us mediate and provide a simple and understandable telehealth solution.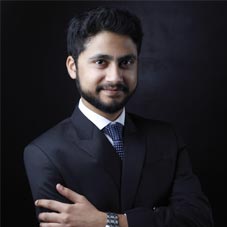 Sunil Thomas George, Co-founder
Brief us about the team of experts and how their collective experience and expertise help the company emerge as a leading player in telehealth services?
We are a team comprising of doctors with over 40+ years of medical experience, entrepreneurs, and technologists. I'm pretty excited to have them on board as we iterate and evolve our product over the years to come.
The healthcare segment is one of the fastest growing and impactful sectors in the globe. What is the future vision you have set for the company?
There is an interesting quote which says "The hospital room of the future will be the bedroom," by cardiologist Dr. Eric Topol in one of his books, I hope we are able to see that future very soon through innovation and collaboration.
Offerings:
Online doctor video consultation, Get detailed digital prescriptions, Most intuitive doctor EMR on a smartphone, making it faster than writing a prescription, at Daydoc privacy & data protection is a fundamental core value.