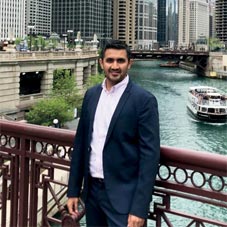 The world is moving at a rapid pace with little to no care given to protecting the environment. It is high time that we take this issue seriously and reduce the pollution that we doing to the environment. The increasing population and the lack of proper sustainable planning have become a major hindrance when it comes to dealing with pollution in an efficient manner. According to the Central Pollution Control Board (CPCB), in 2018/19 alone, India's annual plastic waste generation amounted to 3.3 million metric tonnes. The worst part about this is the fact that the numbers are only going to increase in the coming years and if we are not smart about this, we will be facing major environmental as well as health issues in the coming years. The need of the hour is a joint effort from both the government organizations as well as business establishments along with common people to find sustainable solutions to tackle this issue.
One company that has been playing a crucial role to not just address this scenario but also create a successful business model out of it is Dinearth. Harsh Mehta, the Director of Dinearth has been able to guide the company towards sustained success in the industry and create a niche for themselves.
In an exclusive interview with CEO INSIGHTS, Harsh talks in detail about Dinearth and the uniqueness of their operations.
Tell us about the motivation behind the establishment of Dinearth and what are the various offerings that you provide?
Since 1998, Abhinav Industries has always aimed to provide the best packaging and dining solutions to the food and QSR industry in India. In our quest to constantly innovate and provide the best, Abhinav
Industries formulated their own green initiative of decomposable tableware which is titled Dinearth. Dinearth was born from the realisation that instead of living in a green and pure Earth, we are surrounded by pollution, wastage and a deteriorating environment.
Every action has a reaction and every change has an impact. Dinearth is a new age reusable and recyclable tableware, created to cast a green reflection of today onto tomorrow. Through Dinearth, we can create a smart, safe and pure Earth and live as one with nature. Our vision is to be a leading company in manufacturing natural plant fiber and other green packaging products for the better health of consumers both domestically and internationally and for a sustainable environment. We wish to bring about a positive change in the way we live by altering the way we think to make the environment a happier and healthier space to function from. Overall, through Dinearth we wish to create a smart, safe and pure Earth.
Dinearth wishes to bring about a positive change in the way we live by altering the way we think to make the environment a happier and healthier space to function from
All our products are 100 percent natural, biodegradable, compostable, and FDA Approved and we offer a wide range of disposable tableware & food service products like Plates, Bowl, Trays, Takeaway Food Container, Clamshell Container, Paper Straws, and Wooden Cutlery. In fact, we are the only company in India who offer so many products in the eco-friendly range to the customers.
What makes you different from the rest of the competition?
At Dinearth, we strongly believe that every action can have a positive reaction and that every change that we imbibe, however minuscule will generate its own positive impact in the future. This is why we have devised our new age biodegradable and compostable line of tableware which is envisioned to create a shroud of much needed green today,
for the future to reap tomorrow. Our compostable and biodegradable line of tableware is made of 100% natural sugar cane pulp. Sugarcane is the chosen ingredient in our success story of the future because it is a non-food renewable resource which yields a new harvest year after year for generations to come.

How do you ensure that you are able to cater to the demand of a large audience and can you mention some of the major clients that you have worked with over the years?
We have 350 distributors across India who help us to serve every part of India and our distribution channel is also the largest in the industry. Currently, we are just operating in the B2B market segment but very soon we are expanding to the B2C sales model via e-commerce. We have worked with a plethora of top brands including KFC, McDonalds, Burger king, Reliance Jio mart, D MART, Chaayos, Mumbai airport, Delhi airport, More hyper market, Pizza Hut, HatsunAgro, Hamor ice cream, Baskin Robbins, and Haldiram-Nagpur.

Tell us about the quality control procedures implemented at your company and are there any innovations or upgradations happening at Dinearth? Also, what is the road ahead for the business?
We have an entire team for quality control who monitor the production quality of our products 24/7. Our factory is also BRC Certified, ISO22000, USDA, and holds the CE. CIPET certification. Our company's revenue is 5 million USDas of now and going forward we have a very aggressive expansion plan in 2021. Through our expansion plans, we are aiming to increase our commercial presence across India and cement our position as a market leader in this segment.

Harsh Mehta, Director, Dinearth
His vast industry expertise and experience have been a cornerstone behind the success of Dinearth. Harsh's passion to constantly upgrade himself and his eye for perfection has helped him to develop Dinearth into a recognized and reputed name in the industry. He has also laid out a solid expansion plan for the company to not only expand their commercial reach but also to enhance the quality of their products and realize their vision of creating a smart, safe and pure Earth.