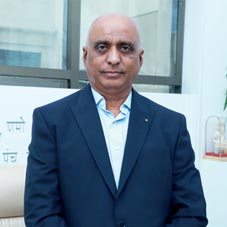 Dinesh Engineers is one of the most reputed and respected names in the Indian Telecom industry and owing to the quality and transparency of their services, the company has been able to create a niche for themselves in the market. In the crowded Indian telecom space, Dinesh Engineers has been able to offer customized services that will offer the best results for their clients and this has helped the company to become one of the most sought-after brands in the industry.
Headed by Dinesh Kollaiah Kargal, Dinesh Engineers is able to stand apart from the rest in the industry and evolve with the changing requirements of the industry. Combining his industry expertise with his eye for perfection and detail, Dinesh has been able to create a successful and scalable business plan for the company. By not compromising on the quality of their services, Dinesh Engineers has been able to gain the trust of their clients and clock in impressive growth numbers.
During an in-depth conversation with CEO INSIGHTS, Dinesh talks in detail about the operations of Dinesh Engineers and his professional journey so far.
Give us brief details about your educational and professional background. Also, how are you leveraging the best of these elements across your company's operations?
I am a Civil Engineer by profession and apart from that, I am also an enterprising, dynamic and robust business tycoon who has successfully served the telecommunications industry for the past three decades. My unmatched dedication coupled with laser-sharp business acumen has helped me to take 'Dinesh Engineering Private Limited' to the very top. I would like to credit my team and express my gratitude for working cohesively to fulfil our vision. I believe that our company grows when our employees do and we have a synergistically beneficial relationship with our employees, whom we consider as family.
Brief us about Dinesh Engineers unique proposition that differentiates it from its competitors in the market, with regards to excellence in Telecom Infrastructure services?
We are one of the leading passive communication infrastructure provider companies in India, focused on providing passive communication infrastructure services primarily to Telecom Operators (Telcos) and Internet Service Providers (ISPs)having more than 20, 000 kilometres of own OFC network catering to leading telco's in India.

For more than a decade now, our telecom vendor customers have relied upon our expertise to create the lifelines of their businesses which are their Networks. Our support to them includes Project Management for laying of ducts and optical fibre cables, construction of basic transmission and telecom utilities, dark fibre leasing, optical fibre network construction, and maintenance of duct and optical fibre cables. In simple words, we provide need base tailor-made optical fibre laying-related turnkey project services to various Telecom Operators & Broadband Service Providers across India.

Brief us about the various offerings of your company? Also, can you tell us about some of the important works that you have done?
We build Passive Infra Network as IP-1 or as Partner. We also build FTTH network and we are also planning to diversify our Business in laying of GAS Pipeline and Smart City, data centres connectivity, electric field, and Railways to name a few. Compliance related to quality and statutory compliance is our prime motto. We have well set Quality Manual, Guidelines, Templates and Checklists and every one of our projects goes under several check pointsat each stage of progress, duly cross-verified by different teams and levels. We are also ISO and OHSAS Certified and we follow strict guidelines.

We have been fortunate enough to be a part of various builds over the years such as laying network as IP-1 Infrastructure for major Telco's which not only saves their deployment cost but also save their operational cost along with faster Business Revenue and they are operating on our network with uptime of 99.99 percent.

What are your thoughts on the current Telecom Infrastructure landscape in India? What opportunities do you foresee? Also, what are the pain-points that the customers come up to you with and how do you help them through these challenges?
Owing to the DIGITAL INDIA initiative by the Government of India, the need for Fibre Infrastructure is going to increase at least for the next 5 years. There are many opportunities for all the players available in the market and considering the Digital India, 5G, IoT, and OTT technologies, there is a high demand for the superfast Bandwidth for which maximum nodes need to be fiberized. Hence, there is huge opportunity for all the Telecom players.

Most of our clients have a big network base but still as Dinesh Engineers, we expertise in our business and know the trick of the trade. By virtue of our versatile experience and strong Liasioning conduct survey of the Network, we have been able to solve our client's dilemmas. We have a structured qualified team to take care of various aspects of the project we undertake and we are a one-stop solution to all our clients.

Brief us about your team of engineers, designers and other experts along with their professional experiences and expertise in the industry? Also, are you coming up with innovations or up-gradations to enhance your existing Telecom Infrastructure services portfolio?
We have the best team members working with us, each one is handpicked and we ensure their safety and engagement in all ways. Our team comes with diversified background including Electronics & Telecommunication/Masters/BTech/MTech/MBA/ IIM/risk analyst/MIS/Technicians/Supplychain/Sales/ Administration/liasioning as well as route experts and Industry experts.

We have always believed in standing different from our competitors and hence we keep adopting various methods to embrace the telecom infrastructure division and keep our feet strong for all new digital changes and innovation. Going forward, we intend to remove manual intervention and make error-free controlled, monitored & delivered system to help our clients.

Dinesh Kollaiah Kargal, MD and Partner
A Civil Engineer, Dinesh has over 27 years of industry experience that has helped him to guide Dinesh Engineers to sustained success in the industry. His market knowledge and wisdom across the telecommunications industry has been a cornerstone behind the growth of Dinesh Engineers. Dinesh is also an expert when it comes to Strategy Consulting, Business Planning and Sales Strategy Development, IT Solutions as well as Service delivery to name a few.