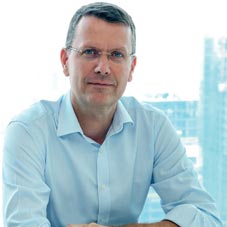 Reflecting the ingenuity of human minds, the construction and infrastructure industry has been creating wonders in the form of buildings that depict the beauty and novelty of our knowledge and proficiency. Expected to witness a CAGR of 6.5 perecent to reach US$ 10,835.6 billion by 2023, the commercial building construction market in value terms is expected to record a CAGR of 8 perecent over the forecast period. Reigning across the globe as a domineering brand, Archetype Group is one of the largest private construction consultancies in the Asia Pacific with core services in Architecture & Master Planning, Building & Infrastructure Engineering, Industrial & Process Engineering and Project, Construction & Cost Management.
A leading International Design and Project Management Consultancy, Archetype Group began its journey in Vietnam in 2002 and reached India subsequently in 2005 while carrying out its global expansion to ensure world-class expertise across key construction sectors such as buildings & real estate, industry & manufacturing and energy & infrastructure. Elaborating the involvement of Archetype Group in the Indian market to emerge as a leader in the industrial, energy and infrastructure markets, Sivakumar Shanmuganathan engages in an exceptional interaction with CEO Insights.
Brief us about various offerings of Archetype Group. What are the new technologies that you are currently invested in to improve your performance and productivity?
Rated as one of the Top 100 World Architectural Firms with more than 1,000 employees, our expertise covers key construction sectors such as buildings & real estate, industry & manufacturing, and energy & infrastructure. Being pioneers and advocates in this field across all the countries where we operate, sustainability/green design is one of our core values. Our in-house training is frequently organized and conducted by our
green expert to share experiences and keep updating the new trend about sustainable design and the impact of carbon footprint. In these critical times, Archetype group has adapted its in-house project tool called E-Project®for Large, Medium and smaller design projects to work from home with our clients and transmit drawings, 3D models, BIM documents, meeting minutes, reports sustainable parameters and other project related transmittals safely.
What are the differential factors of your services that separate you from your competitors? Explain your USP.
Well connected with the Archetype Group from Europe and Asia Pacific Region, the Indian sub-continent is experiencing a management shift of Global clients from Singapore, Hongkong, Shanghai to Mumbai, Delhi and Bangalore. We are placed quite well in the industry 4.0 to cater services through this network in servicing our Global clients and Operators. As 50 perecent of our clients are repeat clients and trust in our capabilities and innovative ideas in projects, we deliver tailor-made solutions to our existing clients who give our new clients the confidence to work with us.
India has a big challenge, our engineers need the exposure, guidance and time to outgrow the IT engineering industry globally
Are there any regulatory compliances that your company adheres to while offering your services?
Archetype India is an ISO certified entity and adheres to all Indian codes and standards in its projects. Adhering to the advancement of digitization and technology, the Archetype Group has signed an agreement to partner with the International Finance Corporation (IFC) on EDGE, a software standard and certification system for emerging markets. This software, which is the first of its kind in the world, is an innovative tool that can be used to determine the financial viability of a green building project at the early design stage. We also have joined in partnership with Altereo and Berim combining the significant resources and skills of three distinct and leading firms to form Archetype Environment that brings together expertise in water and environmental solutions for local conditions in Asia. Also,
Archetype Group is a member of the U.S. Green Building Council (USGBC).

How do you ensure the quality of raw materials used in the construction process?
All raw materials are tested as per the frequency agreed in Quality Assurance Plan (QAP) at the National Accreditation Board for Testing and Calibration Laboratories (NABL). Our internal web tool E-Project is very useful to communicate among the project stakeholders about the Project Documents, Letters, Quality & HSE Management, RFI, Inspection Reports, Testing and commissioning reports, progress reports, Cash Flows, and more. Loaded with all the latest drawings and project documents like SOP, HIRA, QAP, formats/checklists, Project Engineers can use the high configured E-Project tool during the site inspections and verify the execution concerning the updated documents and make site inspection reports. New Closed-Circuit Cameras are installed at a strategic location to monitor the deployment of resources and the project progress. Ensuring better collaboration by streamlining the business process, our Building Information Modelling (BIM) helps to detect and resolve the clashes in the design and planning stages of a project.

Tell us about the recent revenue growth, and the future roadmap of your company?
Archetype views India as its strategic partner in growth. With the current shift in production and IPP related industries, we plan to follow and grow with our clients. Our future in India is to impart the knowledge based on our expertise gained while executing more than a hundred projects. As a commitment to Corporate Social Responsibility, Archetype India donates computers to Orphanage children as and when we upgrade our systems. The objective is to grow in India and contribute to the economic growth anticipated in near future.

Sivakumar Shanmuganathan, Managing Director
Sivakumar Shanmuganathan is a master in Structural Engineering and a Chartered Engineer. He has successfully handled challenging and iconic projects for various global clients in India and abroad. His 35 years of experience in handling a multitude of diversified medium and large-scale projects gives great value addition to every project that Archetype India engages in. Even from his position he likes to be involved in projects hands-on and imparts the experience to his team of engineers and to the projects.