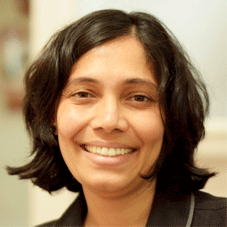 Having kick-started its operations nine years ago, the growth of Transcell Biologics a Hyderabad-based Biotech company from being an R&D unit that translated adult stem cell technologies into clinical reality to become a group that has launched the firs indigenously developed stem cell storage products as services in India, has been nothing short of inspiring. The story of Transcell in truth is also the story of a strong woman, Dr. Subhadra Dravida, the Founder & CEO of the company who is leading to cut her own niche in the competitive Biotech global industry.
Dr. Subhadra set her own success points, or milestones as she calls it, and ensured that every stride she takes is towards that predefined vision. Her success has been quite exemplary with its discipline of execution from establishing labs to handpicking teams, undertaking R&D towards productization, protecting the company's intellectual property(IP), launching certain products as services generating revenues to the company, strengthening the IP portfolio, entering into multiple geographies attracting strategic partners, and even being able to take the deep science IP to make road shows. She lived many lives in her journey with the company. CEO Insights interviews Dr. Subhadra to know more about her inspiring journey in the Biotech domain.
What's the kind of role played by your professional & academic experience in the success of Transcell?
I belong to the domain from which Transcell Biologics has emerged as a biotech company with proven credibility and capabilities to translate adult stem cell technologies and the prowess into
real time reality with applications. My portfolio spans across hardcore bench-to-bed experience, skill sets and strengths. I believe that my R&D experience in life sciences, stem cell sciences regenerative medicine, and clinical informatics in drug discovery could be a key differentiator with the vision and lean execution style while predicting favorable outcomes of this journey.
We have been true to our existence as technology investing entity and are all about translating our IP into applications with purpose
How challenging has been your journey so far? You were a one woman army when you started off!
I have been the founder, worker, CEO, sales champion, owner of the functions and much more with Transcell. It was definitely a one woman army for the first one year, and then, the teams were built subsequently. We have been true to our existence as a technology investing entity and are all about translating our IP into applications with purpose thus, it has always required a completely different mindset. We required individuals with attitude to align with our vision and strengthen the deliverables as a team, which is quite different from the regular employee employer kind of relationship. Hence, the biggest challenge has always been hunting for the right kind of minds and balancing the expectations like a gate keeper for Transcell.
The other challenges include securing funds for operations at different stages of growth, as the growth with Transcell is not envisioned just on increasing sales, but commercializing IP, as well as signing up collaborators & strategic partners, continuously convincing the markets & investors with new services & first-in-class products delivered, and much more. I am revenant by my approach, while the convictions coupled with accurate original R&D data always pave the way.
How has been the support & inspiration from your family in your
journey so far? Also, how do you maintain the work life balance amidst such busy schedules?
Each and every member of my family has been giving unconditional support till date. There have been no questions asked ever on the journey compelling me to own either success or failure. For me, work and life have been inseparable with this entrepreneurial journey and I thoroughly enjoy every bit of the risks associated at both the fronts. For me, actions with the right intent are important and not just right intent, while I also believe in what Paulo Coelho says 'When you want some thing all the universe conspires in helping you to achieve it'.

Are we going to see any innovation in the immediate future from Transcell Bio-logics in the verticals of biobanking, cancer research or regenerative medicine?
Yes, we have many first-in-class offerings to make, which will include disruptive growth with Biobanking vertical aspiring to go Asia, Product patent to target dental implants industryand Druggable formulations (cells, small molecules) for cancers. All of these are at different stages of progression towards the market.

KEY MANAGEMENT:
Dr. Subhadra Dravida, Founder & CEO
Dr. Subhadra is a postgraduate in industrial biotechnology with a PhD from University of Ottawa, Canada. She asserts her experience of working as a researcher at institutes such as the University of North Carolina, and the Ottawa Health Research Institute along with skills to productize with Industry exposure. Before starting her entrepreneurial journey in the subcontinent, she had affiliations with the Centre for Cellular and Molecular Biology and the LV Prasad Eye Institute, Hyderabad.

Favorites:
•Hobbies: Loves to read & write her heart out, and likes trekking, walking and watching night skies.
•Travel Destination: Their Chalet in Kullu, India with open air kitchen & snow mountain view from the balcony and mysterious prehistoric Iceland in North Atlantic Ocean.
•Food: Homemade food prepared by her husband.