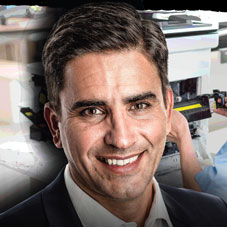 While most of the companies are majorly focused on achieving their organizational objectives, they fail to prioritize the most competitive assets they possess, i.e., their workforce. Having an obstinate effort and commitment to create an environment where employees feel valued and respected, organizations can nurture a positive mindset amongst their chain of employees to contribute towards the short- and long-term success of their business. Although most companies are eager to get their names carved across the list of companies ensuring most preferable workplace or desirable work culture, only a few of them are demonstrating a much inclusive commitment towards creating an environment that engages employees.
Pragmatically focused to build a work-tribe which is plausibly aligned with its Core Purpose and believes resulting from it, German Imaging Technologies (GIT) has managed to carve its distinguished identity as one of the Best UAE Companies to work for in 2021. Established in 1999, with a vision of becoming the first choice in OEM alternative document printing solutions for consumers in the Middle East, Africa, CIS, Pakistan, and India, GIT has since been engaged in protecting the environment, creating jobs, equality of women, and most critically helping clients save at least 30% on their current OEM spent. Impacting the lives of clients and customers alike predominantly, GIT never shies away from providing them with a fair choice without compromising Reliability.
Quoting the words of Jim Collins (author of the book Good to Great), Dr. Sassan Dieter Khatib-Shahidi explains CEO Insights about hiring human resources who align with the open, transparent, and agile culture of the company and are ready to steer the bus towards their BHAG. As the founder and CEO of the organization, he believes that one can develop a deep sense of belonging to a company with a greater cause.
1. Share with us the inception ideology of the German Imaging Technologies. What motivated you to establish it?
We try to touch and change people's lives via 4 organizational pillars comprising of sustainable business, job creation, woman equality, and lastly, ensuring clients with an alternative choice of saving money and the environment. We believe in sustainable business which ensures 100% reused or recycled products and hence 'Zero' waste to landfill. Our core business is the remanufacturing of print cartridges and with each cartridge, we help save 1.5 kg of solid waste and reduce CO2 emissions by 6 kg. Apart from that, we are also engaged in creating jobs across the regions that need jobs most, contributing to social justice, peace and a better world. Middle East, Africa, CIS, Pakistan and India are our core markets. Intending to provide mothers of this world an equal chance as our 3rd pillar, we already have 30% female employees. Our goal is to have 50% female employees as we believe in the equality of women in society and the workplace. Our 4th and last pillar is about providing clients with a fair choice that helps them save money and impact their lives positively, while they help save the environment. Since inception clients have printed more than 3 billion pages on our remanufactured toner cartridges manufactured by GIT.
2. As the Founder and CEO of German Imaging Technologies, how do you help in increasing employee productivity?
Following Agile leadership principles at GIT, our notion is to empower teams to run agile projects independently with minimal leadership guidance. As servant leadership is fundamental to Agile and people empowerment, we believe that employee productivity is substantially increased with the wellbeing and happiness at the workplace which comes from empowerment, removal of fear, and an empathetic workplace environment. In addition, we value learning hours. Investing hundreds of thousands into learning and training, the company has employee development and learning hours as goals, which the management takes very seriously.aspirants' alignment with our core purpose and values which is about endorsing client at Heart, Integrity, Curiosity, Result Driven, Oneness, along with brand Promise (Reliability and Responsiveness). In a candidate we look for 80% culture fit and attitude and 20% for skills and
experience. We look at the person in multiple rounds, try to get to know them personally rather than going by the C.V history.
4. How do your company policies consolidate strategies with overall business objectives? How does HR direct and drive a positive work environment?
While long-term objectives and goals exist, strategy is developed bottom-up and by maintaining closeness to clients as drivers of innovation. We believe in defining strategic objectives every 3 months and, gauge our progress and success against achieving those shortterm measures rather than on long terms plans. COVID has been the best example of how long-term planning cannot sustain in a volatile world.
We actually do not have the function of HR in our company. Traditional HR looks at rules, administration, and people as an instrument. A positive environment is derived from empowered people aligned with the Core Purpose of the company. We believe in lean management by which there is only the Senior
Our core purpose is defined as 'we touch and change people's lives every day – for a better world'.
Management Team and contributors. We have successfully created job satisfaction and happiness by removing layers of management and having direct interaction and cross-functional teams.
5. How German Imaging Technologies attract fresh talent to the company? Please tell us the success mantra and great values behind the work culture of the company?
We don't do much, but creating a work environment that we believe is most satisfying and inclusive governed by openness and transparency. The rest happens on its own. We recently ran a job ad for a finance manager and we had over 2000 applicants on 1 job add in less than 48 hours. On multiple jobs ads, we would receive 10,000-15,000 applicants on any given job we publish. We had to stop the ad prematurely, as we could not deal with the thousands of applicants. The same happens to any other job ad we put out, no less than 2000-3000 applicants for an opening on one single job search-engine post. We believe having 'believes' governed by a noble cause attract the right people at any given time.
6. What's the number of women in the top management layer? Do you maintain any quota for women while recruitment?
We believe in the equality of women which is very different from the empowerment of women. We employed over 40% of females and currently, 20% in top management along with our BHAG mandates 50%. In our Kenya operations, we have over 60% female employed. By matter of coincidence or rather higher paid jobs occupied by women, females at GIT have a slightly higher average pay than men. Our ratios make us more progressive than one of the most progressive countries in the world in terms of female parity, which is Finland. We are unique in this context in our region where the work environment is still dominated by men.
7. In the wake of the covid pandemic, what major innovative steps taken by the German Imaging Technologies to allow the employees work flexibly and seamlessly?
Our factory was open for business throughout the pandemic, even during the hard lock-downs. We are considered as essential business and in fact about 50% of our output went to health care and government entities, mostly needed during the pandemic. Naturally, we took all standard measurements including temperature checks when entering the facility and all other mandated procedures. As soon as vaccines were available, we facilitated and ensured that our entire staff received vaccination.
I would say however, the most effective instrument to keep us safe during the pandemic is closely related to our tribal culture of Oneness. Responsible behavior of people who feel they belong to a tribe lead to people with any slightest suspicion of an infection, to take PCR tests prior to coming to work and ensuring that no one else gets affected. Since the past one and half years and despite of being continuously open for operations, we never had an outbreak that impacted more than 2 people.
8. What steps do you take to keep your employees updated with the latest industry trends? Do you conduct any in-house training sessions or workshops?
Training and development hours are a measured KPI in our balanced score card. We ensure everyone, including the senior management
team are on continuous learning and training. Naturally, operations conduct regular in-house training sessions to bring our technicians up to date with latest technologies and know-how developed by our R&D team. A good other example of continuous learning are our weekly 'book-clubs'. Many teams across the company and the senior management are engaged permanently in either reading subject matter books or online courses together and meeting up every week to discuss learnings and take-aways. Great examples of recent learnings are a course on Emotional Intelligence with University of Berkley and on Agile Leadership Principles with University of Maryland, both of which were attended by our entire leadership team.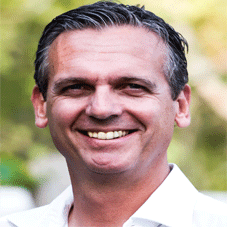 Richard Rietjens, Managing Director
9. What steps do you take to build and maintain a company culture that aligns with its values and goals?
As one of the most critical pillars in our leadership method, our company culture is clearly communicated via posters and other soft and hard media, trained in special workshops, and most importantly, continuously coached, checked and implemented. Our work culture is clearly defined by our 5 core values (Client at Heart, Integrity, Curiosity, Oneness, Result Driven) and our 2 brand promises, Reliability and Responsiveness. Each and every person receives regular feedback on his or her performance versus these values and promises every two weeks. Senior management is constantly engaged in upholding and communicating the importance of these. When there is conflict, the very same values and promises are used to resolve challenges. The same sets of principles are applied in selecting and dealing any stakeholders including suppliers and service providers.
Leadership and management are relentlessly and rigorously engaged in aligning everyone with this set of values and promises which creates alignment in how we work as a tribe. This is the most challenging bit in executing strategy, which is aligning everyone around the set goals toward achieving our long-term vision.
10. Communication tops the list when organizations ask what qualities make a company a great place to work. How do you ensure that there is effective flow of communication across every vertical?
We embarked on Agility about 5 years ago and the journey has not always been an easy one. Agility demands transparency and accountability. Since information is openly and widely available to all and mostly plastered on walls in form of control sheets, we do not face this challenge at large. During a recent anonymous culture survey conducted by the renown Hofstede Insights of the Netherlands attended by over 60% of our staff, we score highest on openness and transparency, which to me is the key to effective communication.
The biggest enemy of effective communication is a political environment fueled by the lack of integrity and hierarchical environments and we have neither of those two attributes. We have only two layersof hierarchy, managers and contributors, and we constantly live and preach speak-up and integrity. We look at who is best fit to take care of something rather than who has served longest or is closest to a manager or leader of the organization.
Dr. Sassan Dieter Khatib-Shahidi, Founder & CEO
Dr Sassan Dieter Khatib-Shahidi is the founder, CEO and since January, 2012, has been the Executive Director of the Board of German Imaging Technologies in Dubai. Dr Khatib-Shahidi heads up GIT's worldwide sales and operations team; manages its supply chain, sales, service and support, and has helped make GIT an Arabia 500 Fast Growth and Dubai SME 100 ranked company, as well as the leading manufacturer of compatible toner cartridges in the United Arab Emirates. In 2016 he established German Imaging Technologies East Africa Ltd in Nairobi, Kenya, part of the regional expansion plans. He is a serial entrepreneur and angle investor with several other companies co-founded and or invested in. He has also often been the source of legal and expert opinion on Middle Eastern laws on banking, arbitration, and investments. He has drawn on this expertise in his time spent studying, living and working in Germany, the United Kingdom, the United States, the Kingdom of Saudi Arabia and the United Arab Emirates.