Petrochem Middle East: Creating An Optimal Environment For Diversification, Integration And Sustainable Success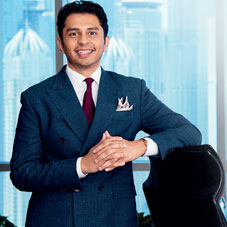 One of the largest independent chemical distributors in the Middle East with ISO 9001, ISO 140001 and OHSAS 18001 certifications, Petrochem is best known in the industry for transforming the petrochemical business with new quality benchmarks through its wide range of products and unique service proposition. The company's world class solutions are only matched by the world class in-house and contemporary work culture it offers by adhering to stern health and safety regulations to ensure the safety of all its staff, Petrochem has engraved its identity as one of the most preferable work destinations. Through prudently fastened innovation, digital fitness and relationships at the organization's core to create an optimal environment for diversification, integration and sustainable success, and exposure, Petrochem continues its voyage led by a prolific team of industry stalwarts.
Rohan Mehta, Business Development Director along with Hema Pande, Group Head Human Resources of Petrochem engage in an exclusive interaction with the team of CEO Insights.
What are the methodologies that you particularly use to recruit the right talent in the organization? Also, tell us about the HR policies?
Rohan:
I have always believed that employees make the company and give it an identity. Starting from the recruitment process, our key focus is to embed our employees in the culture of the company. As a member of the new generation leadership team of the company, I acknowledge the fact that the requirements of the business
change with each generation, and currently, we are focused on understanding the new skills and competencies required of people across the industry in various roles.
How do you ensure that you attract fresh talent to your organization, and what is the general working culture within the organization?
Rohan:
Established with respect, love, and integrity, we have consecrated our core values around these standards and we look for these traits not only while hiring, but also while dealing with our customers. Striving to build this reputation as our perpetual culture, we have always received positive feedback from customers, and we look for these things in our interface as well.
Being the largest chemical distributor in the Middle East and Africa, our mandate is to keep growing across the region and remain number one
Hema:
Our Founder & CEO Yogesh Mehta, well known as Yogi, is a widely celebrated Indian entrepreneur and a constant source of inspiration for us. Being ultra passionate with a drive to succeed, he lends these characteristics to our culture as well. There is a strong focus on employee well being as well. We were one of the first employers in the UAE to facilitate vaccination for all our employees, including their friends & families.
How do your company policies consolidate strategies with overall business objectives?
Hema:
Our People Strategy is robustly embedded within the overall strategy and it facilitates both operational & strategic business goals we are striving to ensure that the function is putting extra focus to drive long term sustainable growth through our employees. We have also established various platforms for active participation of employees. across hierarchies & functions in decision making. This essentially
helps everyone draw linkages between their work & overall business strategy.
What are your plans for the future and how are you gearing up for it?
Rohan:
Being the largest chemical distributor in the Middle East and Africa, our mandate is to keep growing across the region and remain number one. Our plan includes hiring a lot of cutting-edge talents at the moment. Being on a massive hiring spree, we are trying to attract young and ambitious people to join our team to inculcate a very diverse group comprising future industry leaders. Remain the leading chemical distributor across the Middle East and in Africa, we are simultaneously planning to venture into the manufacturing and logistics domain soon.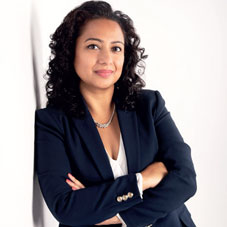 Hema Pande, Group Head - Human Resources
A dynamic, conscientious, and strategic senior HR Director, Hema has more than 15 years of regional experience working for top tier global multinationals, namely Beiersdorf & Citigroup. A highly driven business partner with a robust leadership style, Hema is a seasoned people manager with an open and transparent communication style who cultivates loyalty and peak performance while aligning teams to achieve a common objective.
Rohan Mehta, Business Development Director
After completing his graduation in Economics from North eastern University in Boston, Rohan spent two years in Dallas, TX gaining international experience and exposure at OQ Chemicals (formerly Oxea Chemicals) before returning to his hometown of Dubai and starting his journey at Petrochem. As a hands-on shareholder and rising member of Mehta's next generation, Rohan brings energy and ambition to the Group.