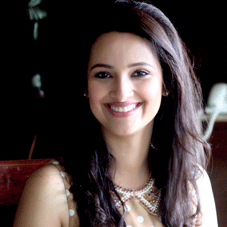 It's been quite a while since the consulting industry started riding along a double-digit growth curve. As a part of this vast industry and having developed a market for itself over the past decade, Image Consulting today is starting to cut its niche and explode the market into an exponential growth. Well, like any other modern-day industry, the key to thrive in this competitive segment has been providing personal experience to the clients. Foreseeing this dire need, Trupti Nachane a senior Image & etiquette coach and the Founder of Identity The Image Management Studio has long set the benchmark of tailor-making Image and Soft Skills programs a proposition made as early as 2013. Ever since, Identity has trained around 2500+ people from across the industries.
Identity coaches people and companies in various aspects of Image Building and Management, which range from Appearance Management to Behavioral skills like Etiquette and Communication. It offers Individual Solutions, Corporate Solutions, caters to Educational Institutions, while also conducting Workshops and Seminars. CEO Insights engages in an exclusive interview with Trupti, who is also an Image Management Professionals Association (IMPA)certified Senior Associate.
What were the initial challenges that you faced?
Like almost all other founders, being a jack of all trades was the biggest challenge initially. When I started this journey with sheer confidence on what I had learned and the experience I had with image building, marketing and reaching-out to the right kind of audience was one of the biggest challenges. It in fact took a lot of business experience and research to set ourselves on the right track. In addition, I often had to create and develop the market through constant deliberations and meetings, as the corporate hardly
knew about image building as an external service. They knew only about the soft skill training. As a coach, I had to begin by acquainting them with optimizing their own potential through image building. Starting my professional journey as a (product) branding expert and brand manager really helped me in the process.
For any corporate professional, be it a CEO or an entry level executive, we assess his/her requirement and consider the role that the person is currently playing in the organization, before curating a suitable module
You hail from an engineering background academically and branding background professionally. Has it helped you to give this market a different & unique experience?
It indeed helps in creating a better connection with the clients, assessing the requirement better, and in turn providing our clients with a tailor-made experience. For instance, if it's a corporate professional, be it a CEO or an entry level executive, we assess his/her requirement and consider the role that the person is currently playing in the organization before curating a suitable module. Personalizing the program for every client is definitely a unique proposition that we can boast of. We are talking about a bunch of customized corporate programs that will fit right into the people, rather than making them fit into the programs.
In addition, we, in the process, work on an extensive range of details to ensure that we get the best results. Above all, since I have a corporate background and hands-on experience on the predicaments that they face, I am able to connect with them easily, and it acts as a boon in the process.
What would you describe as your greatest strengths that help you excel and grow in this competitive industry?
This is relatively a nascent industry. It's been one of my greatest strengths that I collaborate with subject matter experts in this
industry and in different areas that I work in. For instance, in the 'Corporate Women and Styling' segment, I collaborate with Neha Bhandare, a senior image consultant who also hails from an engineering background. Such collaborations with subject matter experts have always helped me excel in what I do, and our collaborative program projected towards children Growing up Social, for which I have partnered with Smita Manjrekar (a healer, emotional intelligence trainer & process coach) is also one of the best examples of such endeavors.

What are the latest market trends & opportunities that you foresee, and what are your future plans?
People today are aware of image management as a function, and there is also an overall mindset-change in terms of learning. Be it a corporate professional an individual or even a parent, everyone is keen on learning something new and going forward in the best possible manner. That's propelling our industry in a very positive manner. To align with the growing awareness and requirements, I am currently focused on bolstering my team with a bunch of trainers on-board and building contemporary programs that will fit into the Indian corporate environment. We are also trying to tap into the right kind of market by positioning and portraying our services that precisely match them in the best possible ways with the help of our digital marketing partners as well.

Going forward, I,along with my partners, are planning to leverage our MBA back ground coupled with training wisdom to come-up with programs that would help people do business better. In addition, we are also working on coming-up with a set of parenting programs and a range of programs that are majorly projected towards building social and emotional intelligence among teenagers.

Key Management:
Trupti Nachane, Founder & Coach
A Personal Branding coach, Trupti is an electronics engineer by academic qualification. She completed her MBA in Marketing from SCMHRD, Pune and kick-started her career as a branding and brand management professional, before starting her own venture.

Office:Thane

Offerings:
•Individual Solutions
•Corporate Solutions
•Solutions for Educational Institutions
•Workshops & Seminars