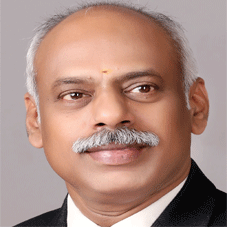 In today's tough times of Covid-19, many families affected and various challenges have come up; job opportunities were one such issue that took a heavy toll. Thousands of people have lost their jobs and many graduates are yet to find the right job opportunity that is best suited for them. On the other hand, there is a huge demand supply gap for candidates with latest technology stack. FutureA4 is a boutique search firm currently helping to catalyze the interactions between the right talent and the right opportunity, thus making it possible to create a winning relationship between job seekers and companies.
This firm is helping the Customers on employer branding, talent attraction strategy and execution of end-to-end talent acquisition process with precision. Established in 2017, FutureA4 is set up by Jay Menon who is also the founder of Ruralmiles who initially worked in Mysore Cements for 11 years and then with few of the best IT companies in India for more than two decades. Jay has nearly three decades of versatile experience in Human Resources - Talent Acquisition and Talent Management. He strategized and managed Talent Acquisition and Talent Management on a shared services model.
Engaging in an exclusive interaction with CEO Insights, Jay Menon shares insight into networking the right candidate for to right position.
Give us a brief detail about your educational background and professional back-ground and how has it helped you in your journey so far?
I am a self-made, hardworking individual who studied in Malayalam medium in Government school in a remote area in Kerala. Post basic education, I started my career in Mumbai and then in Jaipur and Sirohi, Rajasthan. My initial experience of more than a decade has been in the cement industry in the sales and marketing field working with some of the finest Leaders in the Cement Industry. I then worked for almost five years in Intelligroup, Inc for their US division
and then moved to Mastek in Mumbai and Polaris in Chennai. I was lucky to have worked with some of the best Leaders in the Industry surrounded by highly qualified and capable team members.
I had to deliver highly challenging assignments and take risks. I also got to experiment various strategies like managing the Team adopting "Total Football" concept. This enabled me to improve my skills and manage my role effectively. Before my entrepreneurial stint and launching FutureA4, I worked in the IT industry for more than two decades in the Global Head role in Talent Acquisition.
As the Founder, what different roles & responsibilities have you been undertaking at FUTUREA4 and what are the short/long-term needs?
It has been a roller coaster journey since I started FutureA4 as we faced many challenges from all front - be it creating a good Team or acquiring good Customers and managed everything single handedly. Today, FutureA4 is a niche player in the talent acquisition space that is completely focused on leadership recruitment and lateral recruitment in digital technologies, data engineering, cloud and data science.
Have been awarded as global talent acquisition leader in FEB 2017 Honored by world HRD congress
The focus enabled us to create a very good team of Recruiters who are mastered in a particular domain and cutting-edge technology areas and deliver value to Customers in a long-term perspective. It is also a proud moment for FutureA4 that we advise Customers on the Talent Acquisition strategy over and above executing their orders.
What were the initial challenge in your leadership journey and how did you manage to achieve success and what are the differential factors that set the services unique from your competitor's?
I reiterate, all my success needs to be attributed to my Team who worked with me and the Leaders sharpened my skills. It was not easy for me to succeed in Talent Acquisition in IT Industry after spending more than a decade in the Cement Industry, that too in Sales and Marketing. I spent a lot of time learning the basics of technologies and tricks and traits of talent acquisition. I kept abreast of learning new technology changes in the marketplace and various new ways of recruiting channels be it
social media or internet searches. Concerning FutureA4 services, the firm consists of a three-layer supply chain architecture to meet customer demands. We work on each assignment with high transparency, integrity, quality and involving a unique way of screening candidates to understand their technical competencies. We undertake end-to-end responsibility for the talent acquisition process and help our customers to take a conscious call based on the technical and cultural fitment of the prospective employee.

We follow different unique processes, to give a small example, during this Covid19 situation every interview is happening through video calls, so we set up a process to ensure the candidate has a proper internet connection, has proper lighting for a video call, ready with a laptop having headset to take up white boarding/online assessments including the dress code. This looks silly but very important and essential part while candidates attending the Customer interviews through video calls, etc.

What are the various pain points customers are currently facing while availing services? which are the milestones that bestowed you with utmost satisfaction?
There is a very high demand-supply gap for the new age technologies and thus we have been experiencing many candidates backing out from interviews or joining a Company after accepting their offers. This is happening even though almost all job seekers are at home. We transparently work with our customers and inform them in advance but there has been no right solution to this challenge.

Regarding milestones, plunging into a new venture that is into crowded place of talent acquisition process was a big risk. Another one was after working in cement industry for a decade in Sales and Marketing areas and then transitioning to IT industry and reaching the level as a Global Head Talent Acquisition for some of the best brands in India gave me utmost satisfaction. I have been awarded as Global Talent Acquisition Leader in Feb 2017 honored by World HRD Congress.

I strategized and participated in creating HR shared services team on hub and spoke model - to devise, transition and manage talent discovery to talent acquisition processes at a global level and also got opportunity to ramp up resources for 7 out of the top 9 Banks in the world for IT and Non-IT skills. Today my network spread across multiple locations in Chennai, Bangalore, Hyderabad, Mumbai, Pune and NCR.