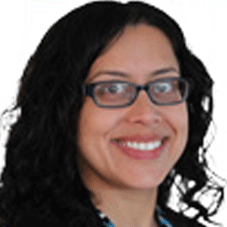 Start-up incubators, accelerators, and investment firms have become increasingly important parts of the global tech start-up ecosystem, yet most techpreneurs and founders continue to feel a pressing need for solid, action able approaches to attaining product-market fit, and intelligent GTM strategies to scale their businesses in global markets. TODAC stepped in to fill this need with a holistic, guided approach that helps tech firms - particularly early-stage start-ups and emerging growth firms - strategize & launch products that achieve the right market, business model, and channel fitment. TODAC both guides and co-creates with founders and uses its proprietary 'REACH' framework and growing set of toolkits throughout the journey, from early ideation & validation to post-launch growth scaling. With this goal and a core 'product mindset' philosophy, TODAC was founded by Kaushik Perinkulam Ravi, a techno-functional evangelist and Aswin Sethuraman, a consulting leader and business coach, who had met during their journeys donning multiple hats in the technology consulting industry in the prior decade. They were soon after joined by Microsoft alum and business strategist Priyanka Bandyopadhyay, to deepen TODAC's offerings and scale its operating model.
In an exclusive interview with CEO INSIGHTS, Aswin Sethuraman and Kaushik Perinkulam Ravi talk more about TODAC and their business vision.
Can you talk more about the inception story of TODAC and what inspired you to start during the Pandemic lockdown?
Aswin answers – (Laughs) Oh yeah, this has become a good talking point for us these days while explaining about our company. Yes, despite the pandemic we did start TODACin April 2020,but also because of the pandemic, a huge number of tech firms were forced to re-look at their businesses from the ground-up ,and they desperately needed some 'outside-in perspective' and actionable guidance on how to sail through the odds during this time. This instilled confidence in us to kickstart TODAC's operations to support early-stage tech companies in our network to transform their product strategies and launch new growth initiatives. In each case, we started with one or two focused areas to help these companies, but very quickly we were able to help them take on even bigger goals, and support them more holistically, end-to-end.
Before TODAC, Kaushik and I worked for many years with several emerging technology firms and bring a combination of techno-functional & business leadership backgrounds. Our jobs frequently took us to the U.S., where we grabbed multiple opportunities to meet with decision makers at top start-up accelerators, and a good number of founders who graduated from these accelerators. What translated clearly during our discussions was that these founders constantly felt, although the accelerators and incubators provide them with the initial investment and privileges, they needed a more systematic approach and a guide to support them through the product/market fit
journey and the pre & post launch phases of their product development process.
Turns out that many start-ups and emerging growth firms in India also have the same pressing need, and esteemed Indian business leaders have been quoted saying that "Indian tech start-ups need to go from working with a doer's mindset" to "an entrepreneurial mindset.". Yet, there are not enough groups in India or globally, that are focused on solving this problem. That is what motivated us to come up with a structured approach to address this need, with our proven framework and our expertise, which can cater to not only the Indian tech founders but translate and scale to tech communities in other global markets too.
We allow our founders to take fullest advantage of our 'TODAC TRIBE' having a surge of tech evangelists, entrepreneurs, investors, experts with specialization
Can you elaborate more on the service that TODAC offers? Also, how does your business advisory ensure success for your market segment?
Kaushik answers - We have created our own niche by acting as an integrated catalyst team enabling tech product firms (start-up and emerging), and consulting & services firms, in Cloud Data Analytics, B2B/B2C Marketplace Apps & Application Modernization. We guide them through solution productization initiatives, business planning, and scaling, with our proven growth acceleration programs. These programs are structured to focuson top-line business growth, with defined outcomes. We often act as mentors but also co-create with founders throughout their product/market fitment journey, and we help them with critical growth scaling activities including sales transformation, cross-border GTM planning, and comprehensive digital marketing strategy.
As integrated advisors we do not engage founders with the typical 'pre-defined & boxed' consulting approach to define prescriptive solutions to be followed. Rather, we take the founders and their champions through our home-grown 'REACH' framework as an exploratory journey to tap into their creative quotient, co-create solutions with its pivots, and enable them to chart out their own business trajectory. Our proven techniques and toolkits are inspired by design thinking with applied technologies principles. We have developed a simple yet core principle of working closely with founders, and work towards the founder's success by investing dedicated time, mentoring their champions, and building them up to become a self-sufficient innovation and growth engine for their organization.
As we speak, TODAC is creating successful founder stories, for example, we supported a Textile industry expert and a seasoned founder based out of Singapore, inlaying an end to end 'ideation to product' approach for a global textile industry platform to enable B2B trade & professional networking. We helped a Tech start-up founder to pull together a robust, actionable product scaling & global GTM strategy that is already showing results, for his no-code cloud data modernization & engineering platform. Also, we helped an insurance industry founder in the US providing him a roadmap for pan America Insurance aggregation & marketplace platform
and its post launch GTM.

What is so unique about TODAC's approach from other consulting or advisory players in this space?
Aswin answers – I think, Kaushik already touched upon a lot of points regarding the approach and process we take. We look at our role as similar to a trusted "travel buddy and navigator" you'd take on a long journey. So, we are that entity guiding founders through their journey of launching & scaling their business. We'd also mentioned that we have our own IP, the 'REACH' framework, which takes founders through five stages:
Realize – Due diligence & market validation
Evaluate – Fitment across product, market, business model, and channel
Approach – GTM & Sales transformation
Channelize– Fundraising & allocation
Harvest – Scaling & Lean start-up growth
Each stage has its own course of working sessions and activities, where we take the founders and their champions through this systematic approach, so that they get clarity and insights for customer focus, product design, business outcomes, and growth strategies. Similarly, we have other frameworks focused on solution productization and architecture roadmap to define a holistic solution fitment for Enterprises.

Another key differentiator with TODAC is that we have also built, and continue to grow, our partner ecosystem, which includes tech advisors and consulting partners with specialized functions and domain expertise. They add clarity on product / solution design and growth hacking plans to jumpstart relevant execution approaches. We allow our founders to take fullest advantage of our 'TODAC TRIBE' having a surge of tech evangelists, entrepreneurs, investors, experts with specialization.

What are the future plans for TODAC?
Kaushik answers- We are currently productizing our REACH framework into a web-based platform and plan to launch a beta version of the same by Oct 2021. This will be a 'first of its kind' platform that will allow us to scale and support tech founders globally and act as a growth-acceleration bridge for incubation hubs and accelerators. This digitized approach will help founders ideate, validate, and launch products that are market-ready for users & growth-ready for investors. We are also expanding our TODAC tribe to become a unique technology and business community, and we will be looking at creative ways to further leverage this community to help more start-up founders and emerging tech businesses globally.

Kaushik Perinkulam Ravi, Co-Founder, TODAC
Kaushik is atechno-functional evangelist having specialization in driving technology solutioninitiatives, enterprise fitmentstrategies, competency centres establishment, and P&L operations.

Aswin Sethuraman, Co-Founder
Aswin is an ICF accredited business coach who has worked in multiple domains during his career. With an applied psychology background and tech industry experience combined with product marketing expertise; he is aiming to break new business frontiers with TODAC.

Priyanka Bandyopadhyay, Co-Founder
Priyanka is a product management and business planning expert and has played roles in various aspects of a product lifecycle. She is a Microsoft alum, starting in the earliest days of the company's Azure cloud business, and worked on pricing, strategic sales, and competitive marketing initiatives.