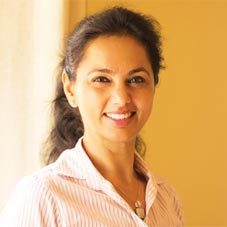 Today, the market is plagued with an increasing number of brands that advertise authentic organic products, but in reality, delivery chemical-heavy health and beauty products. According to studies, an average woman uses 12 personal care products a day containing a minimum of 168 different chemicals. Also, a recent study has revealed that the skin may absorb up to 60 percent of the chemicals in products that comes in contact with. In fact, a whole range of endocrine disrupting - chemicals are found in common personal care products like shampoos, respiratory diseases, skin disorders, and even malignant disease like cancer by damaging the immune system. Thus, looking at these adverse effects on the human body, there has been a significant rise in demand for adopting a new, natural lifestyle with health and beauty products that can aid people to look and feel beautiful and healthy without having to worry about any health hazards.
Perfectly understanding this situation, Timeless Beauty Secrets has been playing a significant role in offering products that are totally effective, delightful, organic, safe, affordable and also environmentally friendly. Their range of products and solutions are a re-imagination of treasured ancient beauty rituals from various civilizations; successfully melding ancient wisdom with today's science to come up with potent regimes to enhance beauty or solve a concern. Due to its quality offerings, Timeless Beauty Secrets has been successfully serving customers across the globe.
Kindly enumerate on the major points/factors about your company and its entrepreneurial journey that you would like us to highlight in the article.
We started with simple everyday products like lip balm, lotion, soap and hair products. Soon we started making Anti-Ageing serums, products for hair fall control etc, based on the wisdom of our ancestors. Our early customers loved the products as their problems like dandruff, sensitivity etc was going away. That encouraged us to expand our range of offerings to cover most of the common lifestyle triggered problems of skin, hair and beauty Timeless Beauty Secrets is all about bettering the people's lives by solving their concerns or just enhancing their natural beauty. We not only use only organic ingredients but we also make sure that all ingredients are of the highest level of safety
both to humans and the environment. We are much more than not using harmful chemicals like parabens, sulphates, silicones etc. We use ingredients that are approved by international organisations like COSMOS and our products are something that we would freely use on our own children.
What inspired you to establish Timeless Beauty Secrets?
The beauty category is unfortunately "ugly" where we have a whole host of malpractices and brands which do everything under the sun to keep the prices low and the appeal high. Also, most brands in the category green wash their labels to make it look natural, but, the reality is that most of them add a miniscule amount of natural ingredients while the rest of the product are chemical-based. All these lead to health hazards and causes many disorders like dandruff, hair fall, oily skin, acne etc .So we came up with products that are not merely "green washed" but are genuinely inspired by ancient wisdom, that truly works and which is a delight to use. All our products also environmentally friendly.
Women bring in a certain amount of gentleness, be it towards people or the environment while being strong at the same time
Tell us about Timeless Beauty Secrets and the various self-care products & solutions that you offer.
We are a "Conscious Self-care" brand which offers products that solves skin, beauty and hair concerns in an environmentally friendly manner. All our products enhance's one's natural beauty. Our hurried and toxin laden lifestyle causes many problems such as dandruff, acne, hair fall, pigmentation, among others. Many of these problems are addressed through a combination of lifestyle which then will be complimented with the correct use of products. We offer a full regime of products for various problems so that they can be effectively and holistically addressed. We try to solve the root cause rather than merely addressing its manifestation or the symptom.
How do you uniquely run the functions of the company?
At Timeless Beauty Secrets, we place people above everything else. Our people are empowered to take decisions to help meet business goals and enjoy complete freedom to chart the route to meeting their goals. Moreover, we are always on the look for people who are innately entrepreneurial. As a start-up, we provide them the freedom to express their skills and views so as to stride towards the bigger picture. We have also partnered with the experts from various related fields to help meet our business goals.
Give us brief details about your educational and professional background. Also, explain about
your current role at Timeless Beauty Secrets.
I'm a postgraduate in chemistry and Electronics Engineer and have been deeply passionate about plant botanicals and formulations, right from my childhood years. I have done extensive research and have got in touch with experts across the world to bring the best of science and ingredients for our products. We have combined the knowledge of ancient secrets from 24 civilisations across the world to come up with the best-in-standard beauty and health products. We will bring out more such secrets and products to enhance self-care and solve concerns in an affordable way. We will continue to keep our thrust in these areas so as to come up with innovative and safe products.

As a woman in leadership, how are you influencing and inspiring others in and around your professional and personal stratum?
Women bring in a certain amount of gentleness, be it towards people or the environment while being strong at the same time. They are also more likely to display emotions like empathy and behaviours like inclusiveness. We are better in understanding issues faced at home and how they can impact the time at work. Thus, making, working and interactions a lot more joyful without needless stress. Furthermore, we are more sensitive to the fact that personal and professional life cannot be entirely compartmentalised, as one has influence over the other, both being required for the overall well-being of an individual.

Where is Timeless Beauty Secrets positioned in its related self-care product industry of India and what are your thoughts on the present scenario and future of this industry?
Timeless Beauty Secrets is about harnessing ancient knowledge from the civilisations of the world- from the Mayans, Egyptians, ancient Chinese, to the Aborigines of Australia including our own Ayurveda to bring out the best in our products and solutions. Going forward, we will offer the ability to customers to customise their products so as to take full control of our their self care regime.

Mathangi Sampath, CEO, Timeless Beauty Secrets
Mathangi Sampath is a graduate from BITS-Pilani with 21 years of industry experience. She has astute understanding of business in technology, consumer, services space, and has been a successful entrepreneur with a chain of retail stores. Her past associations include organizations such as Labournet, Symantec, IBM, Syntel, Wipro etc., across various functions and geographies that includes India, Europe and USA. If we look at her key professional achievements, for a company called LabourNet Services, she had increased the corporate client base by 10 times and revenues by 6 times in two years. And for Varna Agro Products, she had created a brand (Tilia) and achieved operation profitability in a span of 3 years from inception, and similarly expanded the retail presence to 35 outlets in 4 years.