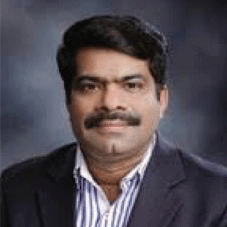 Meddey, launched in 2017, has been catering to a wide diversity of audiences ranging from people from all age groups coming across various ailments. Meddey is a one-stop-shop for all the chronic discomforts that could be treated with advanced technologies instead of conventional methodologies. By providing support, solutions, and spreading awareness and preventive measures for diseases, Meddey acts as a supportive system visioned for a healthy world. More than 1 lakh customers are fulfilled and benefited with our customer support and products. Each customer is informed with the choices and quality of each product based on the disease, whichuplifts the trust towards Meddey. Engaging in an exclusive interaction with CEO insights, Pawan Arora shares his experience as CEO and Co-Founder.
Can you provide us with a glimpse of your educational & professional journey and what was the idea behind the establishment and the inception story of Meddey?
I did my early education in a small town near Hoshiarpur in Punjab. Later, I did Electronics & Communication Engineering from Guru Nanak Dev University, Amritsar in the year 1992. I joined Wipro BioMed in Sales and this set the foundation for understanding business in my early years. Subsequently, I joined Medtronic, a USA based medical device company and worked my way from sales head to director responsible for South Asian markets for spine product division. During this long stint of 20 years in Medtronic, I used to work on various aspects of the medical device business like product development, sales channel management, global team handling, P&L and some very detailed issues of business development.
During my 25 plus years in the medical device technology company, I closely studied the healthcare segment and how it works through a chain of very large hospitals, clinics and healthcare professionals trying to manage the various disease conditions. I understood that the main problem in healthcare in India was that people live with their dis-ease or multiple conditions for a very long period of time and I wanted to lessen this prolonged suffering. I shared this with one of my friends Alok Kapur, who was a technologist from my engineering days and was a veteran in the area.
Together, in late 2016, "Meddey-my health buddy" was created in the basement of my house as a curated platform of healthcare products for chronic diseases. We pictured a very large population needing conservative care and post-treatment rehabilitation for chronic diseases. These patients were not aware of the medical technology and possibilities of treatment. Chronic diseases require much more care and long-term management even without constant doctor's intervention.
What are the challenges you encountered during your professional journey and how did you overcome those?
My work included much traveling across India which was during the initial years of my career. Understanding the culture throughout the country and the realization that people across geographies and in varied situations have very different needs, uses and perspectives around the same
product was a challenging one. Another challenge was the healthcare situation across regions, specifically in rural areas. It seemed all scattered and the end user continued to suffer due to lack of awareness on prevention of diseases, chronic pain management and other such conditions. This was com-pounded with a lack of a common platform which was informative and allowed choice of segmented medical technology solutions to ease the long-term suffering. It really was challenging to get all this together and I had to think and work hard to conceptualize such a holistic solution which after many iterations, took the shape of Meddey.
The main goal of Meddey is to sell healthcare as an experience and not a product
It became possible to cross over the hurdles by night-long discussions with doctors on one hand and people who were suffering on the other - to get a complete mapping of needs and the best way to deliver these. Getting the right and expert team to work on various aspects like building the User Interface in a simple way, product sourcing, customer experience management, quality checks, logistics and all other related things needed many many hours of strategizing, planning and immaculate execution. In the end, it is hard and smart work coupled with patience and persistence, which, as per my belief, is the key to overcoming any challenges ­ and this worked while building Meddey too!
Brief us about the unique benefits offered by Meddey and what are the selling points that segregate you from your competitors and help you to attract new consumers?
Most of the healthcare product selling websites offer medicines on discounted rates with no or minimal support or guidance on the product being purchased. While for some very big players, there is no organized category wherein the needs of people suffering with chronic diseases are presented as a whole ­ and of course this is not the focus segment for these players.
Meddey differs from all these as it is centered around helping people who had to suffer long term with chronic diseases for lack of awareness and avail-ability of the right product.
Our strength lies in our very simple and organized website www.meddey.com which enables a seeker to search for a solution based on disease condition (like back pain), category (like posture) or body part (like neck or shoulder). Our ability to quickly deliver the best product at the right price by our strong & supportive partnerships is something we see as a huge value to our consumers, and we keep nurturing it all the time.
And all this is backed by expert help wherein our care staff is equipped to explain details about the product and its correct usage. To help a new consumer build trust in our product quality, we offer 7 days "no questions asked" return / replacement and refund. We only onboard a person in our care team if he/ she has empathy and can feel the "pain" of our consumers. This, I believe, is one of the mantras of trust and bonding in our existing & new consumers.
How do you ensure that all the quality standards are met? And Where are you positioned in the current Health and Personal Care segment of India and how do you leverage the best of emerging business opportunities?
Quality has been one of the ethos at Meddey. I use the term "customer love" often when I speak with our people and stakeholders. It is to
build and emphasize a quality mindset in whatever anybody in the organization does at this very moment. Quality is directly proportional to the "love" anyone puts in his or her actions. The team understands that somewhere out there, a consumer is waiting to experience that love. And the only way an organization can provide love to its customers is by giving him or her a "superlative experience" at every touchpoint from exploration to ordering to post purchase support.

Quality is emphasized not only for products, but also for people and processes. All our products are tested by our quality control team before listing that product. The entire supply chain from manufacturers to distributors are sensitized about our quality standards so that at the incoming stage itself we get products and only those products get listed which meet our gating criteria of quality. And we don't leave it at that. In the unlikely event that any of our product is received damaged or defective, we have a 7 days replacement & return policy.

Meddey is well established in the healthcare domain and it has become more relevant than before as people and behaviors shift towards home care and remote care with consumers looking towards effective technology solutions within the confines of their homes and at their doorstep. India has a huge opportunity to enhance healthcare to the levels it deserves wherein, due to covid-19, the new normal has set huge expectations in terms of quality, availability, affordability, reach and care. Meddey gained on its inherent advantage of being a strong e-com player existing in recent times. Our platform has a hybrid business model consisting of both collaborations with clinics and healthcare workers and an online presence via an intuitive website.

What strategies do you follow to overcome various challenges of customers and meet their requirements?
We value every feedback of our customers and come up with the best products as per the understanding of their needs, also, we assure personalization and customization, by including vernacular languages in Meddeys' customer support service. During the onset of the Covid-19 pandemic in 2020, a work from home kit was launched by us which included a posture corrector brace. This product was purchased by many customers all over India and got a lot of appreciation and reviews.

What is the future roadmap set for your center and the recent innovation coming up? Also, is Meddey affiliated with any of the national or international accreditation bodies?
Medansh is our own Made in India brand focused on making personalized and cost-efficient pain management products. For our company, the future will be towards gamification of the health care system and focusing on remote health care; the need for which has been significantly highlighted in the covid pandemic. Our future will be much focused on re-mote health care and enhancement of the healthcare system.

Most of our products that are available on our web-site are CE and FDA approved. Domestic SMEs comply with WHO GMP practices and are ISO certified.

Pawan Arora, Co-Founder & CEO, Meddey
Pawan Arora, CEO and Co-Founder of Meddey. Skills and expertise make him a great conversationalist as well as a leader. He is a graduate in B. Tech of the year 1988 -1992. After having 25 years of experience in the healthcare sector, Pawan decided to utilize his expertise to the fullest in technological areas of healthcare and came up with the idea of Meddey.