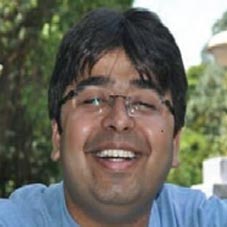 Since time unknown, chocolates have not just beckoned us but also relished our souls beyond words. This unswerving love and demand for chocolates among consumers is greatly driving the chocolate industry in India, thereby redefining the connotation that chocolates are just for special occasions. Besides due to factors such as evolving lifestyles, westernization, growth of food services sector, value addition, high-grade industrial processing and many others, chocolates are gaining huge momentum and thus, replacing the traditional sweets in the country.
Poised perfectly in this fast-paced segment of chocolates is Bhavnagar-based MR Nutriments LLP, a family-owned chocolate manufacturing company satiating the sugar fix of diverse classes of consumers. While uncompromising on top-notch quality, MR Nutriments LLP manufactures a wide spectrum of chocolates from superior ingredients at reasonable prices, especially to capture the souls of consumers from middle class, upper middle class and upper lower class. In short, the company's USP is to deliver more variety of chocolates to consumers at quite affordable prices! Breathing this very motto, it has been spreading happiness to all its consumers and delivering them truly indulgent chocolate experiences.
To learn more about the excellence of MR Nutriments LLP in the chocolate industry, delve into the following excerpts of an exclusive colloquy between Raheel Merchant (Director) and CEO Insights.
Brief us about the linchpins behind MR Nutriments LLP
MR Nutriments LLP (Estd. 2017) is basically a familyowned business. My father – Mohammed Merchant (Director) and mother – Shaheen Merchant (Director) have been instrumental in spearheading our business. While my father heads the administration, banking, General Management and financial aspects, my mother oversees planning and packaging department and I handle marketing, sales and oversee production. My wife – Sanah Merchant who is a CA holder currently overseas overall finance and business aspects. What MR Nutriments LLP has achieved today is undoubtedly because of our combined passion and perseverance to deliver nothing less than the best to our consumers.
Cast some light on the diverse product portfolio of MR Nutriments LLP
We manufacture a wide range of chocolates and other products under the brand name – 'Chocozay'. Right from truffles, squares, bars to wafer sticks (yet to be launched) and many others; we deliver a spectrum of centre filled chocolates to our consumers, which is quite unique in the industry. We also take utmost pride in the fact that Chocozay Truffles and Squares outshine as the best selling products in the market.
Walk us through your manufacturing facilities.
We feel our consumers deserve to relish good quality products. Our manufacturing facilities are furnished with world-class machinery while we ensure to always source only top-notch ingredients for all our products including Amul's milk & milk products, best cocoa powders and others from reputed providers in the Indian market. Besides, we also deploy a highly detailed manufacturing process to mould these ingredients into chocolates that would melt away in your mouths! Quality is something we never compromise about through our highend laboratories, quality checks for each batch on the physical, chemical and distribution fronts, and expertise of well-trained experts.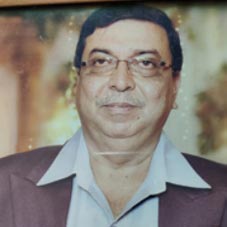 Mohmed Merchant, Director
How has your company's journey been so far?
We plunged into the chocolate business initially as an export company with emphasis largely on UAE market. Around 80 percent of our business was into exports and 20 percent into the domestic market. But over the last two years, the scenarios have quite reversed – we have 90 percent of our business into the domestic market and 10 percent into exports. The positive feedback and love we received from our consumers triggered us to bring in this major shift. Moreover with just 12 Stock Keeping Units (SKUs) during inception, we have grown to hold 90 SKUs, probably the only company in India with such a humungous diversity. Even in terms of production, we have grown five-fold from 700 kgs per day to a whopping capacity of 3.5 tons per day.
What kind of innovations are you currently working on?
Our prime focus is to serve our consumers with a range of product varieties, flavours and packaging methods. We choose a particular flavor or packaging method based on the majority preferences of our consumers. One of the main driving factors is that people are willing to try new brands and new flavours among chocolates and not stick to
well-known brands. Our distinguishing forte here is that consumers have not only recognized our brand and purchased our products but also came back to us for more products.
Tell us about your distribution model.
We started off with two distributors and gradually associated with many more through word of mouth publicity and through our channel networks. With increasing number of customers, distribution became quite prominent and word of mouth reference helped us a lot in finding channel partners. Consumers can avail our products on Amazon and Flipkart while we are trying to commence sales on our website too. On the whole, we are extremely channel focused.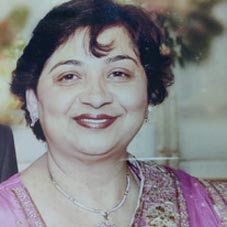 Shahin Merchant, Director
How has the growth of your company been so far?
So far, we have experienced a growth of 40- 50 percent YoY. Despite COVID-19 hitting us slightly, we aspire to achieve 10-20 percent growth this year.
What is your company's future plan?
Our sole plan is to foray into newer product categories in chocolates as well as general confectioneries. To accomplish this, we stay associated with a lot of manufacturers, read magazines, follow trends, and connect over social media, thereby understanding ever-evolving customer demands and tastes.
Raheel Merchant, Director
With 12+ years of rich experience and technical expertise in the food ingredients industry, Raheel laid the foundation for MR Nutriments LLP in India after coming back from Middle East. He is basically a Chemical Engineer and an MBA graduate who has worked with diverse reputed companies across the globe prior to becoming an entrepreneur
Shahin Merchant, Director
A Reputed fashion designer who changed her area of expertise to get into the foray of chocolate business. She has been highly instrumental in the company operations since the very beginning.
Mohmed Merchant, Director
With 40+ years of rich experience in General Management in Ship breaking and metals industry, He has been very instrumental in MR Nutriments LLP right since the inception of the company
Quick Facts
• Location:
Bhavnagar
• Products:
Chocolates, Truffles Chocolate, Chocolate Pralines