Niyas KMP: A Prolific Leader Who Believes That Success Comes With A Combination Of Both Hard Work And Smart Work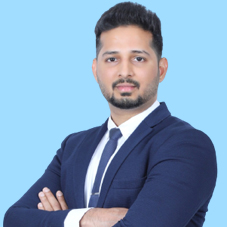 As an adherent learner who understood the credibility of education at a very preliminary stage of his life, Niyas KMP continued with his passion for education even after being conferred as the General Manager of the prestigious Al Suwayed Group of Companies. Even after a dual PG in Business Management, he is still pursuing ACCA membership along with tons of online courses. He firmly believes that Intellectual investment never gets depreciated and owing to his seamless learning and befitting expertise, Niyas KMP has not only created more than ten brands till now but has also entered into Health & fitness industry with brands called Maxfit Gyms & Fourset Fitness as the youngest GM in the group. Along with sharpening intellectual skills through continuous learning, great enthusiasm and integrity are his key strengths and makes him stand different.
Engaging in an exclusive interaction with CEO Insights, Niyas KMP highlights the various nuances of his journey as one of the impeccable new-age leaders who is pragmatically engaged in the holistic development of Al Suwayed Group of Companies.
What different roles have you been undertaking at Al Suwayed Group? How has your journey been at this organization so far?
I joined Al Suwayed Group as a junior accountant, and now I am designated as Group General Manager. I am focused on creating even a tiny change in my department throughout my career every day. Continues and consistent changes using my team's creativity and talent aligning with our Director's vision helped me sail through the business world successfully. I believe that success comes with a combination of both hard work and smart work, as we do not gain much if we are in our comfort zone.
With your vast experience, how do you align your organization with your vision and mission and bring value to the company?
Cultivating a highly motivated and devoted team is my top priority when it comes to business success. My finance and Human capital management experiences gave me knowledge and experience that helped me understand what people
expect while working for any company.
Moreover, A business should always prepare for unexpected incidents and volatility in the market. Whether it is a new competition or natural disaster, or legal dispute, a successful business executive should foresee such incidents and mitigate them through proper risk management. Defining Standard Operating Procedures of each organization's function and developing staff with the same culture can save us from decision-making fatigue when executives are constantly involved in micro-management. If there is no proper SOPs in place, Employees could be confused and wait for the green signal from the management to move ahead. Business portfolio diversification is also a key strategy we have been following since the inception to create multiple streams of income.
Quality of delivery and customer satisfaction are two main factors I emphasize as a leader
What are the different services offered by the Al Suwayed group of Companies? How would you differentiate your services from others in the market?
As a holding company, we have seamlessly expanded our business portfolio to different sectors from Logistics to retail, including Transportation, Real-estate, Waste Management Services, Rentals, Auto-Garages, Spare parts, Hypermarkets, Supermarkets and departmental stores. Moreover, we are slowly moving towards global expansion, as a part of that, we have recently commenced business in UAE, India, and Oman. With over 25 years of experience in Qatar and other GCC countries, we focus on delivering excellence to our stakeholders each time and put the customer as the top priority. We do not enter into business with the customer; instead, we make a long- lasting relationship. If we give the best of us, we gain the best we deserve. It's simple as that.
Give a brief account of how methods/strategies that you laid have transformed Al Suwayed Group Commerce entire work culture and client relationships.
If we create a corporate culture where we prioritize the customers and believe the people working for us, it can create magic in the business. Building trust with all company stakeholders is a crucial strategy to look for in the long run. Our organization has developed a culture where we continually improve our business process, operation, methods, and standards to match with the latest consumer trends and behavior. We adopt the latest technologies into the key functions, including Artificial
Intelligence and machine learning which makes us outstanding. I could successfully create a CSR Club in our organization as part of our corporate social responsibility to give back to society. We have already partnered with many charitable organizations like Qatar Charity, UN and other local community members to help the people in need and protect the environment. Based on the club mission, we have delivered hundreds of training programs to our staff to develop a culture to help each other and grow together.

How are you aligning with the standardized regulations and certifications to meet the requirements of the government?
Qatar has a well-diversified workforce worldwide, and it is sprinting towards National Vision 2030 through sustainable development. There is much advancement in the laws recently that simplified and regulated the course of action, focusing on protecting all the business participants. We have given enormous training and conducted staff awareness on these recent changes to ensure that our division is in full compliance with the government rules and regulations. We are ISO 14001:2015, 1900:2015 certified companies and got accredited by USGBC (United States Green Building Council) and holding various health, safety, environmental, finance-related accreditation from many renowned organizations. Last year our corporate logo was registered under Intellectual Property rights with Trademarks. It shows our commitment to building a highly regulated and functional organization.

Niyas KMP, General Manager, Al Suwayed Group of Companies
After graduating from NMIT Bangalore (2010) in Business Management, Niyas KMP's dream of obtaining a foreign degree as a milestone of his educational career remained obstructed due to financial constraints. Although his parents tried their best to secure an education loan for him, the bank rejected my application due to various reasons crushing his dreams and aspirations for joining the Griffith College Dublin. Completing his Post Graduation Programme at Annamalai University in 2012 with major in Human Resource Management, he joined as a junior accountant with Al suwayed Trading & Transport, which changed his life entirely. In 2014, Niyas KMP got an offer letter from Griffith College Dublin, Ireland, and with enough savings to conquer his dream; he did MSc in Accounting and Finance for one and half years. In 2015, he joined the Qatar office under Al suwayed Group's subsidiary. Moreover, he was a part-time employee at RGIS Ireland, one of the best companies for Inventory Audit, which helped him experience many innovative methods for audit and the working environment.