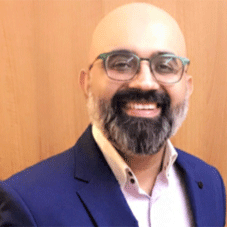 A Japanese multinational automobile manufacturer headquartered in Yokohama, Japan, Nissan has been a globally acknowledged automobile leader. In India, amongst others, Nissan manufactures cars for domestic business and exports at its plant (RNAIPL) in Oragadam, Chennai; conducts its marketing and sales operations (NMIPL) from Gurgaon; and has IT/ITES hub (NDI) in Trivandrum, Kerala. With Nissan Magnite, the sub-4 metre compact SUV, winning BBC Top Gear India `Compact SUV of the Year 2021', AutoCar `Value for Money Car of the Year 2021' awards and bookings crossing the 50,000 mark, in hindsight, Nissan's decisions to reorganize its management team in India appears to have borne the right fruits. One such pulsating leadership choice was to have Prantap Kalra take over as the General Counsel for Nissan India while he was on his assignment at Nissan Japan. With his role later expanding to include South Asia countries, he is currently leveraging his prolific industry expertise to craft impeccable and innovative legal solutions for Nissan's business in India and South Asia.
In an exclusive conversation with CEO Insights, Prantap Kalra, General Counsel of Nissan India and South Asia, highlights his experience of being a pivotal force navigating Nissan India and South Asia businesses through various vicissitudes.
Please share with us about your journey as General Counsel. What are the challenges you encountered during your professional journey?
Having started my career as a lawyer, moving on from law firms to in-house, and finally stepping-up as a General Counsel has been very enriching and rewarding. Acquiring unique skillsets at each stage, I embraced challenges, and with time, was able to build a competitive advantage for myself. A big challenge Faced was being put in the box, which in my view is myopic. Regardless, I chose to persist and moved forward. Another lesson learnt was that knowledge does not imply command on effective implementation, and such skill is gained only by real application and experience. The epiphany was to grasp the duality of being a lawyer and a counsel, where you strive to remain a business enabler while ensuring compliance with laws and company rules.
As General Counsel for India and South Asia of Nissan Motor Corp, how are you identifying and preventing the various litigation and regulatory risks across the organization?
Litigations may happen for numerous reasons with varied
parties. Corporates are prone to litigation risks and need to have risk identification and mitigation protocols. The factors we consider range from the genuineness of claim, probability of success, cost of litigation, impact on operations, and more. The best way to proactively identify and prevent disputes or regulatory risks is to 'know the deal'. I prefer to have a clear understanding of the business teams' initiatives, as it helps me to provide clear advice on potential dispute, regulatory risks and mitigation strategy.
What methods/strategies that you laid have transformed the entire work culture and client relationships of Nissan India's Legal Department?
In the last few years, the department accepted many transformational initiatives. The first was to think as counsel and not just lawyers. I say this with no disrespect, but from a vantage point that we are advisory to the management and our businesses with the ability to have some risk foresight. Second, to be business enablers and understand how our work contributes to the company's success and revenues. The third being process oriented and streamlining workflow to avoid confusion about ownership, timelines, and deliverable expectations. Fourth is being transparent about your thoughts and approach, followed by learning budget management and taking ownership to go forward as the fifth and sixth step, respectively.
There is no box, only endless opportunities; just like the universe we inhabit
As a General Counsel, how do you manage risk and uncertainty in general? Are you using a recognized risk standard or frame-work?
While legal risk management may not guarantee the absence of any litigation or regulatory penalty, it certainly provides a clear view and fosters a quicker response. In my view, one of the best recognized standards is ISO 31000. We identify legal risks based on its 'Foundation', for example, contracts, regulations, disputes and thereafter, assess the 'Risk Foreseeability' or 'Risk Certainty'. Once assessed, analyze the risks and controls, where controls can vary depending on the risk, the industry, and the organization. Based on the analysis, identify priorities, where a high risk may require immediate risk mitigation. Once the dashboard is ready, follow a holistic and clear communication strategy with the relevant stakeholders to avoid recurrences.
In your journey over the past, which are the milestones that bestowed you with utmost satisfaction - both as an individual and a General Counsel?
Amongst others, few major milestones include the opportunity to visit and work with executives at a global mining corporation in Johannesburg, South Africa in 2011; and at Flextronics' GHQ in San Jose, California in 2014. Few recent ones include having worked at Nissan's GHQ in Yokohama, Japan as part of the global legal department;
supporting Global CIO on IT/IS matters, Connected Cars & New Tech Vehicles businesses; serving as the non-executive director (shareholder nominee) on the Board of Hinduja Tech. Ltd.; and being involved in the post-incorporation operationalization, ramp-up and stabilization of NDI while leading its legal and secretarial functions.

We successfully closed a multimillion-dollar global CRM unification contract and worked on deals with many major technology giants exploring possibility of potential business partnerships. Such enriching experiences helped me understand the ways in which top executives conceptualize, assess, and navigate a company in the global arena.

Some satisfaction is also derived from having been involved in the matters which led to the formation of uniform guidelines to enhance the practice of social distancing in assembly lines across passenger car manufacturers in these challenging times of Covid-19 pandemic, and for the first time an industrial dispute relating to labour wage settlement in an MNC being referred to arbitration. The automotive industry has for some time been on the cusp of multidirectional innovative changes in energy, digitization/digitalization, connectivity, and mobility and being able to utilize my skills and gain more experience has been gratifying.

Prantap Kalra, General Counsel - India & South Asia, Nissan Motor Corp
Nearing two decades of diverse experience in legal, secretarial, and compliance across international and domestic territories, covering manufacturing, labour, IT/ITES, outsourcing, sales, marketing, distribution, purchasing, and customer issues has molded him into a multifaceted and pragmatic counsel. Being a lawyer in the initial years at the Supreme Court exposed him to various law firms and senior lawyers, creating a profound impact on his understanding of the legal framework. An Indian counsel with rich international work experience, Prantap has worked with global executives across four continents, enriching his leadership skill with diversity.

Recognitions
• FY20 AMIEO Chairperson Compliance Special Award for being Leader of Cross-Functional Assessments of Risk, Nissan Motor Corp.
• Extraordinary effort and outstanding contribution to Verizon IT, Verizon Data Services India.
• Spotlight Award for focused efforts and valuable support to the legal department, Verizon Data Services India.

Interests
•Driving innovation in legal department, Nissan Motor Corporation
• Effectively handling real estate portfolio, Nissan Digital India LLP
• Extraordinary effort in handling labor disputes, Flextronics Technologies India
• Effective contract management in EMEA and JAPA regions; and Implementation of 3 innovations, Accenture Services

Hobbies
Running, Painting, and Sky Diving