Rajesh Agrawal: An Abiding Force Behind The Exponential Trajectory For Companies Owing To His Unique Skillsets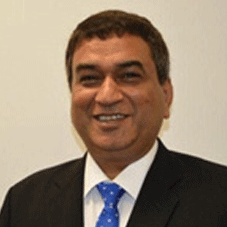 Engaging in an exclusive interaction with Rajesh Agrawal, CPO, Adani Group, CEO insights takes a closer look at his protuberant professional accomplishments and corporate charismas.
1. How has been your professional journey so far? Can you highlight some key features of your journey that bestowed you with utmost satisfaction?
I have gained profound exposure in various sectors such as Mine, Infrastructures (Ports, Rails, Metro & Roads), Steel, Power, EPC business, Refinery, Process industries and Group function in large conglomerates. Having worked for Century Enka, RIL/Bechtel, Reliance Infra, JSW group and Adani Group, I am deft in driving process excellence, cost savings and market development with competent cross-functional skills. By the virtue of working in above sec-tors as well as leading companies, I have also got prominent global exposures which include 3 years in London, 1.5 years in China and 2.5 years in Australia.
Experienced in executing projects from Concept-to-Launch with a focus on Project Scope and rendering end-to-end solutions I have successfully formulated corporate goals, short & long-term budgets, developing business plans for the accomplishment of its objectives. Being a Contract Management Expert with the merit of spearheading contracts, technology selection & licensing, project CAPEX-OPEX costing, feed & product pricing mechanisms, study of cash cost models, facility and utility planning, I have handled over $ 25 billion contracts, both CAPEX and OPEX for various pack-ages across all segments. My other focus area is to bring process excellence, digital transformation and capacity and capability building across function and team. I have managed
to advance in my career through accelerated growth and leveraging my key proficiencies according to the various industry demands.
2. As a CPO what are the strategies/methods you put forward to align your organization with your vision and mission and how do you generate great value to your organization?
Self-initiator, creativity, problem-solving, result-oriented, and finally taking ownership are some of my personal attributes. Implementing my core competencies which include Global Sourcing and Procurement Business Development, Strategic Planning and Management, Techno-Commercial Derivatives, Clients Admin and Relationship, Business Acumen, Supply Chain and Logistics, Data Analysis, and Modelling, and Organization Capability Building.
I have managed to advance in my career through accelerated growth and leveraging my key proficiencies according to the various industry demands
Currently, I'm playing the role of Chief Procurement officer for the Adani group and I am account-able for Center of Excellence initiatives, uniform systems and processes including digitization of P2P transactions. Through organization building, over-all governance, Master data management, Inventory reduction and more, I ensure procurement of all Common Capex/Opex/Bulk/Services across Adani Group.
3. With a growing number of consumers coming up with their own preferences & challenges, what strategies do you follow to overcome various challenges of customers and meet their requirements?
I have been a decisive, strategic, and performance-driven professional owing to my proficiency in spearheading functions pertaining to Global Procurements & Contract, Supply Chain Management, Logistics, Stores, Commercial derivatives including contract structure, Packaging Strategy, Estimation, Risk mitigation, Legal, Taxation, Inter-national trade, basic Finance, Project management and related techno-commercial function. Being Proficient at strategizing techniques for maximum utilization of manpower/machinery, I have been providing supervision, co-ordination and managing the day-to-day operations of all specialized services and utilities. Operating in a B2B business segment, I am more aware and concern about stakeholder engagement, rather than individuals and their preferences. I practically engage with the business-oriented partners and corporates conglomerates who are positioned in the creamy layer of our group base.
4. How do you ensure to update yourself with the latest trends and technologies across the marketing
industry so that you could always steer your organization towards the zenith?
Having prolific experience across the Indian and global market has widened my work expertise and experience. It has enabled me to work with some of the noteworthy industry stalwarts from whom I learned and updated my skills to mold myself into one of the finest industry professional. Be-sides working with the different sectors, I have also worked with major conglomerates like Reliance, Adani, JSW which has significantly strengthened my connections and keeps me updated about major innovations and technological development happening in the forefronts of other organizations. I also keep myself aware of the broader aspect of industry innovations by referring to the business newspaper, CNBC, and social media. All these things keep me in the frontline and updated which helps me in designing my profit strategy and lead my organization towards the pinnacle.

5. In your professional journey so far, which are the milestones that bestowed you with utmost satisfaction - both as an individual and a CPO?
The $25 billion procurement across all sectors such as refineries, steels, power plants, mining ports and various infrastructure during my professional tenure was a huge achievement for me. My involvement with a number of vendor development contracts was another milestone for me. Working with global and large Indi-an conglomerates across various industries type gave me a huge satisfaction which also helped me to be positioned uniquely in this industry. Apart from the implementation of P2P transactions across my organization, the capacity and capability building up for all my team have provided me ultimate satisfaction as an individual as well as CPO.

6. What are your plans for the future and how are you gearing up to achieve the desired outcomes in the future?
In a month or so I'll be giving up my current role, and I will be getting into the airport and the data center business segment. In these two important business verticals, we have crafted a lot of plans and investments to be implemented. I can foresee that around these two elements, the company's growth in the future will be encompassing. Here I'll be more accountable, both from strategic initiatives, as well as procurement perspective.

Rajesh Agrawal, CPO
After completing his B Tech from IIT Mumbai, Rajesh went on to have an MBA from Pune University and then Diploma in Imp-Exp Management from IMC Mumbai. With over 30 years' experience in Global Procurement & Contracts, Business Development and related all Commercial derivatives, Rajesh has worked in Adani Group, JSW Group, Reliance ADAG, Reliance Industries (RIL) & Bechtel and Century Enka. Currently working as CPO for Adani Group, Rajesh has achieved noteworthy results throughout his career due to his wide exposure in Mining, Steel, Refinery, Power, Port and other Infrastructure.