Warren Bennis once quoted~Leadership is the capacity to translate vision into reality'. True, not to be undermined. Leadership is a teamwork, where top level executives, managers, and employees work in coordination to bring about the transformational change within the organization. However, in today's corporate realm, when the economy is changing drastically, technology is advancing, and social trends are impacting the way people want work, metamorphosing to the demands and mobilizing change, top level executives are levied with immense pressure. Everything deduces to work & work force management in such cases, and, it's the Chief People Officer(CPO) from amongst the leadership team who is efficiently contributing in this pursuit.

Driving the work force management, believing in the employee first, (much more in the times of COVID-19) ruling in the subjectivity of issues (solving them) and out-casting the negatives, Rajiv Naithani, Chief People Officer, Infogain is one amongst the throng acting as an enabler of simplified work operations. A young agile leader instrumental in the company's trajectory development Rajiv has had a fast-track growth driving change management (with respect to culture & core values of the organization) and enabling functions to deliver human-centered employee experience.

Beginning off his professional stint with HCL Technologies (in 2002) as its Assistant Manager, Rajiv consecutively rose performing leadership roles (as youngest HR director, AVP, HR Head, Global OD, and CPO) for companies like, GlobalLogic, Dassault Systèmes, and Infogain (now). Currently bearing the CPO role at Infogain, Rajiv is engaged in bringing about transformational change in the work & culture, so that the organization's growth is unstoppable. In an exclusive conversation with CEO Insights, Rajiv elucidates on his influential role and the revering journey that led him to be who he is today.

Jotting down your educational background, take us through your professional journey that led you to Infogain. Also, how has your journey been at Infogain so far?
I'm a Law graduate, and also certified in Organizational development from Indian Society for Applied Behavioural Science(ISABS). Further, I have also completed my senior management program from IIM Calcutta and Post Graduate HR Program from XLRI Jamshedpur. I am actually a lifelong learner, and I strongly believe that learning never stops. Even our CEO, Sunil Bhatia says that be the learning machine in the age of machine learning. I believe it's too relevant.

Based in Silicon Valley with design & build centers around the globe,
Infogain is a human-centered digital platform and software engineering company. Bringing about a transformational change in culture has been a very enriching over here, followed by empowering the organizational belief & behaviour to drive the vision of the company. The nimbleness and flexibility which we were able to bring about even during the COVID-19 situation has given a new dimension to our HR management. We have grown together as a humane organization. In our recent GPTW survey, 86% of our employees stated that "Management put people first as it dealt with the Covid-19 pandemic". This validates our commitment towards the wellbeing of our employees.

Could you highlight on some of the challenges that you brushed and which helped you be who you are today- a CPO?
When you are entrusted to initiate a transformational journey for any organization you'll always be hit with a lot of hurdles on your way, including the prospects. It was also the same for me, joining Infogain, an organization that had already covered a journey of over 27 years, I believed it to be a rollercoaster ride, always. Helping it transition into a culture of consistency, transformation, trust, equality, empathy, and inclusion, there quite a good ground had to be covered.

Hence, firstly as an OD professional, I captured the pulse of our employees, visiting across different locations and carrying out an OD based diagnostic intervention. This actually helped me collect the primary data to diagnose the SWOT analysis of the organization. Further, with its help I stimulated the change interventions. Integrating Infogain and Bluestar, two entities together, we were already transforming big way in terms of go-to-market strategy, the leadership capabilities, and hence the vision of the organization was reformed. And, as ultimately it's the belief and behaviour (organizational) that drive one towards the vision, so we evolved the company's core values through the cultural dig process. The other thing which I did was to build a highly competent HR team.

I'm personally driven by the employee first concept, hence always keeping employees at the center, together as a team, we brought in the HR function at the forefront-always accountable for employee services, employee experience, and company culture. It gives a lot of satisfaction that we have been taking this transformational journey, which is still continuing. We have not reached the point where we want to, but as we are in the right trajectory overall, we want to keep going.

In your professional journey so far, which are the milestones that bestowed you with utmost satisfaction?
In my revering career, so far there have been many instances which
bestowed me with satisfaction- both personally and professionally. But, significantly what has satiated me the most and touched me deeply is when people came and told me that I toasted their lives and that they enjoyed my leadership when they partnered with me or worked with me. Many a times, the communication which some individuals had with me at some point in life led them to take actions for their own development. I feel inspired thinking I have impacted their lives positively in some way.
Several awards & recognitions received both internally & externally like CEO Achievement Award, simultaneously YoY at GlobalLogic during the tenure, Youngest HR Professional of the Year Award at 5th Asia Best Employee Branding Awards (August, 2014- in Singapore), Outstanding HR Leader Award & Best HR Team Award as well (March, 2015- in Mumbai), and many more also added to the list.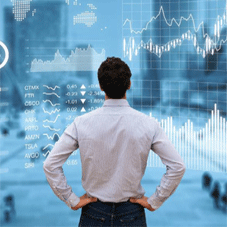 What are the future plans that you have lined up for the company?
We are a fast-moving organization, and are accelerating on the growth journey. Even when we had the lockdown situation due to COVID-19 and the business was really taking a toll, we actually did spread our wings and opened a new office in Poland. That was in May 2020. Everest Consulting, a globally renowned consulting organization treated us as one of the Top 50 Companies globally with the fastest growth in IT Engineering services. Also, we have accomplished three acquisitions within a span of 14 months.
Our growth plan for FY 2022 is very exciting. In this growth journey, our objective would be to continue to deliver human centered employee experience to our employees. This is a year of growth for us, and we will be looking to onboard close to 1800 passionate technologist in the company. Hiring the right talent, leveraging employee referral, delivering candidate experience, ensuring cultural fit and building on diversity would be some of the focus while onboarding such a talent.
Rajiv Naithani, Chief People Officer, Infogain
Rajiv is a fast track HR and OD thought leader who holds around 18 years of diversified experience in the domain of HR and organizational development. He has proven track record of managing a variety of roles beginning with HR head, youngest HR director, AVP, global OD and is a CPO currently at Infogain.