Pakzad Nussirabad: Catalyst And Enabler Ensuring Continual Synergy Between People Strategy And Organizational Goals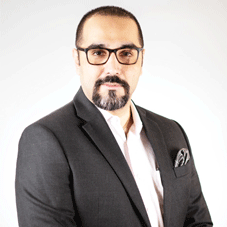 The following excerpt is an exclusive conversation be-tween Pakzad - CPO, Nexdigm (Formerly, SKP), and CEO Insights.
Elaborate on your educational and professional background.
I hold a Postgraduate Degree with Distinction in Business Administration from Cardiff Metropolitan University. However, I believe that education is a constant process and that we must never cease to learn through every phase of our life. In my opinion, professional growth comes from imbibing and exercising the best practices in the industry. In pursuance of this belief, I partake in different forums and events organized by SHRM, World HRD Congress (recognized as Influential HR Leader 2017), People Matters, LinkedIn (recognized as Thought Leader 2017) amongst others. I am also an active member of the IFCCI HR Committee (operated as VP in FY17-18), IMA CHRO Forum, and SHRM. I am always excited to learn something new from men-tors and experts in the industry.
With my love for learning new things, I have completed a couple of courses on AI, technology and
automation, along with the regular courses on leader-ship and self-development. I also ensure to trigger the learning potential of our people with our tech-driven learning initiatives and more.
In terms of my professional journey, I worked in various sectors for over 20 years, including Accounting, Agrochemical, Business Process Management (ITES), Financial Services, Hospitality, Management Consulting, Pharmaceutical, and Retail. I bring along a rich and broad gamut of experience and knowledge in managing people-related domains of acquisition, management, and development. I have worked in various capacities, ranging from mid to senior leadership, with some of the biggest companies, including TATA Group, Firstsource Solutions (formerly ICICI One-Source), and Accenture.
The secret to Pakzad's success lies in his belief in a collaborative and ownership-driven approach towards every single project
Brief us on your role and responsibility at Nexdigm.
Not only do I lead the People team at Nexdigm (SKP) but also contribute to the larger gamut of operations. My primary role is to play the role of an enabler who ensures harmonious alignment between people strategy and the goals of the organization. Setting up a high-performance workforce across our diverse work-force is a key goal.
Currently, I also lead the internal project for the identification and implementation of the appropriate Enterprise Resource Planning (ERP) platform for Nexdigm. I have also worked on HR Advisory or Services for global clients.
Enumerate on Nexdigm as an employer of choice. How are trying to create a better workplace for your people?
We, at Nexdigm (SKP), truly believe that our People are our strength. The passion, determination, and dedication of our People have helped Nexdigm (SKP) scale greater heights while staying true to our core values of quality, integrity, respect, and above all care, we also foster innovation, creativity, and entrepreneurship.
As we grow, we strive to build the career of each member of the Nexdigm family by encouraging continuous learning and development initiatives. I joined Nexdigm when it was a small group of 250-300 associates. Today we
are a strong team of 1000+ enthusiastic minds.

Under your aegis, Nexdigm is always wanting to create a caring culture towards the people. Mention some initiatives taken by the company for the same.
I think is it important for the People (HR) function to have the ability to communicate an inspiring vision and intention (the "why?"). With that, it is also crucial to strive to stay connected, talk to them one-on-one, and best try to know each employee on a personal level. Letting them know that they are important and cared for. The culture of care experience is extended to our candidates as well as the society at large.

With the Learning & Development piece, we sup-port our people by giving them the tools, information, training, and coaching they need to succeed. We try our best to understand people's unique strengths and career goals; and help them achieve those goals in a way which is consistent with the needs of the company. This approach has not only helped people stick around, feel cared, learn and grow, but the results of this approach has also helped me feel proud of the contribution our team (specifically, its key lieutenants) have made and continues to make. Personally, I feel that I won't have been where I am without their contribution.

This apart, we have just introduced Employee Assistance Programs. I think that both mental and physical health is to be looked after. We continue to do sessions on mental health, wellbeing, yoga, and meditation. Even today, all these are happening virtually by qualified counsellors who talk about very relevant topics on anxiety, depression, and burnout. On the physical side, we also arranged Zumba, Ergo-nomics & Yoga classes.

Pakzad Nussirabad, CPO, Nexdigm
Balance is important when it comes to our personal, professional and family life. On the personal front, I am a music enthusiast and avid technophile. I have a small Traktor mixer set up for myself and I game occasionally on my PS4. Another passion of mine is self discovery and I invest quite some time on knowing myself better may it be through a meditation form, a new sport/workout or a stimulating interaction with my friends or mentors. However, these days family and work have taken CenterStage with the pandemic driven workload and my 3-year-old growing up rapidly in front of me with the WFH scenario. And that's alright, as long as we remember and somehow manage to take care of ourselves. Primarily, as I've learnt later than I should have that happiness comes from within.