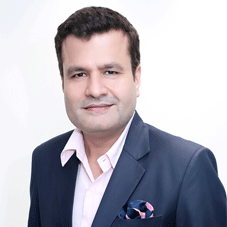 With 18 plus years of global expertise, he forms the most accurate picture of a great HR professional/People Officer. He is superhuman in his ability to build a strong bond with the employees by communicating inspiring vision. The impressive story of this thought leader takes us through a ride where he showcases the importance of building a human-first culture in organizations. He says that employees who are happy, motivated, and highly satisfied will be more loyal and productive. Recognizing and rewarding them is not just about the add-ons to a salary package but also about the stance the leaders can have on a business and the workforce. Ensuring such job satisfaction to an employee is more of a strategy to foster a healthy and productive work environment.
Aligned to this, Rohan Vaswani focuses on enhancing a company's performance while maintaining employee engagement and corporate values. With his strategies, he helps individuals to relish their moments at work. He mentions, "I enjoy making a positive difference to my company and my people's lives. I feel contented when the employees come back on a Monday morning without lamenting to be at the office."
In an exclusive interview with CEO Insights, Rohan shares details on his personal life, professional journey,
and strategies to create a happy, intellectual, and co-operative culture at Nexus Malls (Blackstone India Retail Portfolio Company).
Brief us on your educational and professional background. How are you leveraging the learning in your journey?
I come with over 18 years of global expertise in human resource management (India, China, SEA, UAE, and the Middle East). I am a qualified HR professional from Mumbai Educational Trust. I have a wide range of experience in consulting, entertainment, retail, manufacturing/engineering, real estate construction, and ITES. I worked with global, multi-functional/location, and cultural teams, and I have a thorough understanding of the business strategies and processes of HR operations and employee relations.
Having a leader with a progressive mindset definitely helps in boosting a positive environment
It has been a fairly diverse journey. In my previous organization, I had the opportunity to lead the HR function for a company, which was headquartered in Singapore and operating in more than 14 countries with five manufacturing facilities across Asia and Europe. Understanding the global HR function and culture gave me a different perspective towards people, their working styles, and culture. It also helped me evolve as a better person and professional.
Elaborate on the roles and responsibilities you have been undertaking at Nexus Mall.
I am one of the Management Committee members. I contribute not only to the HR department but also to the operational, financial, marketing initiatives. I am a business HR person who contributes to all the business aspects. I also have led several CSR initiatives and other inclusive initiatives that are not part of HR functions.
I was one of the first employees in top management. Now, we have grown to over 3000 members. Also, we are making plans for significant expansion in all aspects of the business, such as revenue,
headcount, and others.
How supportive is Nexus towards your professional journey? How is it helping you to drive a happy working environment in the company?
Having a leader with a progressive mindset definitely helps in boosting a positive environment. We have a very supportive CEO, Mr. Dalip Sehgal, who is proactive and believes in value-based growth and wellbeing. I am very fortunate to have such a leader who supports people's initiatives.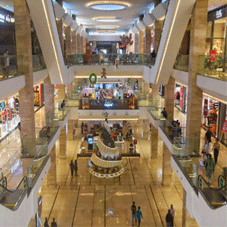 We always want to have a caring culture in the organization. We thrive in an environment where people would be happy while working. We are one of the few organizations that have a Happiness Index in place. It consists of four parts, i.e., employees, customers, consumers, and society. We have a tool to measure all four parameters. We calculate the happiness score M-o-M to understand how all these stakeholders perceive our business. We proudly say that the score always has been above 90 percent. This retention gives us real excitement and motivation for promoting more initiatives for our people.
"All that Rohan envisions at Nexus is Happy Culture, Agile and Future-ready Business Process"
How are you leveraging technology in the HR process of the company?
We are trying to introduce AI-based tools and Learning Management System for our organization. Our HR process is end-to-end automated. This apart, as an organization, we focus on Analytics and Big data showcasing the futuristic and agile process.
Rohan Vaswani, CPO, Nexus Malls
Inspirational HR Leader with over 18 Years of Experience across industries at the global level. With the right blend of head & heart, he is a person who perfectly embodies the essence of making difference in people's live.