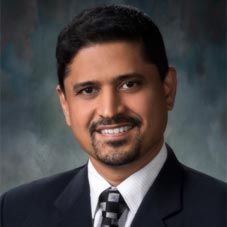 With digital disruption and changing global trade patterns, it has become a challenging task for companies to be at top, while preserving the asset portfolios. It is thus, required of the companies to invest in highly competent asset management advisors who are the leaders in investment management, people leadership not just management, and excellent stakeholder and communications skills. As a matter of fact, a substantial subset of Chief Investment officers (CIOs) have been quite instrumental in devising some high-powered flexible, but functional strategies to help develop, and communicate the investment plans to enrich the asset portfolios. Reckoned for his investing wisdom, thought process, discipline, superior performance and foremost integrity, Samit Vartak (Founding Partner & CIO, SageOne Investment Advisors) is a very respectable name among the investor community. Samit believes in buying businesses which not only survive, but thrive in the long run.
His quarterly investment memos are widely read for the insights they bring to table.
CEO Insights is honoured to interview Samit to know more about him and his journey over the years.
Take us through the first few years of your life. How were the foundations of being an investment leader laid down for you?
I have grown up on a farm in a small village along the Konkan Coast. My father still farms for living. It was a struggle for him financially to educate us. After 10th standard, I came to Mumbai for further education where I studied engineering. Post that, I worked with Mahindra & Mahindra for three years. Out of sheer luck, I applied to few top 20 MBA schools in the US and ended up getting a scholarship in one (St. Louis - Olin Business School). Until this point, I didn't even know what a share meant forget about investments.
After my MBA (1999), when I received my first signing bonus (PricewaterhouseCoopers, Management Consultant), I caught the stock market bug at the peak of the dot-com bubble (1999). Making money had become very easy then. I followed analyst recommendations, looked at simple valuation metrics such as PE ratio/PEG ratio, believed in forecasted numbers of analysts, and invested in companies where
buy recommendations were the highest. No surprise that as the markets peaked, I started losing money and to recover my losses quicker I used derivatives/margin money, and the result was that by 2001 my entire portfolio was wiped off. It was the time, when I followed exactly what currently is in my "what not to do" list for the investment process.

Having wasted money at the time my family needed it the most, I drowned in sheer agony. It left such an indelible mark on me that I took a break from investing to introspect my mistakes and learn before investing again. That was the turning point and blessing in disguise in my investment journey. To further my learning, I decided to enroll for the CFA wherein I really learned the fundamentals and theory behind investing. I read about different investment styles, experiences & methods used by successful investment gurus, and tried to figure out what suits me & my temperament.

You have had the opportunity to work with a plethora of companies across the globe. What was it that convinced you to incept SageOne?
Yes, I have worked closely with various company managements in the US (PwC Consulting, Gap Inc. and Deloitte), and India (Ernst & Young, and Axis Holdings) advising them on business strategy, profit optimization, growth and valuation. These experience formed the backbone that helps me better understand businesses and their fair value. I have been early in identifying and investing in multiple businesses across industries, even before they catch market attention. It was my motivation to share the skills of identifying great businesses with investors at large, that led to the inception of Sage One Investment Advisors. By the time I founded SageOne (2012), my investment style had evolved to the current one.

Delineate about your journey with SageOne?
SageOne is an India-based investment management firm. Just as 'Sages' were Wise and Virtuous, the core of our investment philosophy is to provide advise that is the best from our clients' point of view for long term wealth generation and not from fees generation for us. We focus on leading businesses that have potential to grow earnings above 20 perccent plus CAGR which is available at cheap or fair valuation. We look for businesses with long-term competitive advantage, in a stable industry, that has a huge and growing market for its products/services. Delivering superior returns is the benchmark of performance measurement.

We offer investment management services through Portfolio Management Services (PMS) and Category III Alternative Investment Fund (AIF) structures. If a business is inferior, then the price of the stock does not matter and it would not interest us. For improving the
probability of finding such businesses, you need to focus on the right sectors - this greatly helps in finding the right companies. Our ability to understand business, thorough ground work and a talented team to do it is what has enabled us to deliver the best returns.

The initial challenges were to turn a one-person driven organization into a professional set up that is sustainable without that one person, followed by team deployment. Investment is the people's business and the team forms the backbone behind future growth, hence we took it easy and slow. In the later phase, providing the team the required infrastructure/resources to deliver and at the same time designing an attractive incentive structure is very important. Every organization has a culture and that needs to be embraced by the entire team. What we look for in the targeted investment opportunities also applies to our own business and hence the years of investment management experience helps tremendously. With all in place, today SageOne has team of 15 highly competent and motivated professionals across its investment management, client relations and operation functions.

Can you tell us about a few innovations and technologies that you are working on at Sage One currently?
Investment management requires both art & science. Technology is crucial for the science part. To find opportunities, one needs to shortlist potential ideas to evaluate in-depth. We use many automated algorithms, back testing, screening/filtering to efficiently perform many repetitive activities. One has to keep upgrading these technical aspects to stay ahead of the game.

What is the future roadmap set for Sage One Investment?
We plan to continue delivering the best of returns to our investors and growing carefully keeping client interest as the top priority, while never compromising on business profits or personal gains. Also, over the next 10 years, we aspire to be at least 15x the current size in terms of assets under management, however this will be done majorly through portfolio returns rather than incremental fund raise.

Samit Vartak, Founding Partner & CIO, Sageone Investment Advisors
A B.Eng. (SPCE), CFA Charterholder and an MBA in Finance (St. Louis - Olin Business School, Washington University), Samit is an accomplished professional with over 20 years of experience in equity investments, mergers & acquisitions (M&A), business valuation, management consulting and strategic

Specialties: Investment Management, Mergers & Acquisitions, Business Strategy, Business Valuation.
Office: Pune & Mumbai