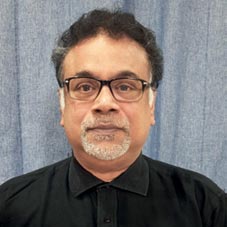 Working side-by-side with the senior executives, a CFO is always expected to come up with a positive financial outlook. Mostly, their role keeps on shifting from a decisive decision-maker to a strategic composer of business models. Much beyond that, CFOs stand true to their notions and ethical practices, leaving no room for flaws. One such finance leader is Sandip Neogi, who is proficient in managing a group of extremely talented professionals who are subject matter experts in their respective fields. He currently serves as the CFO of Granules India, a fast growing pharmaceutical company headquartered in Hyderabad. For the first fourteen years of his career, Sandip has worked with three companies- for Price Waterhouse as a Qualified Auditor, various finance roles at Tata Korf Engineering Services, and CA at TCG Software.
For him, being authentic, truthful, and transparent in all actions and communications is the essential quality of a finance leader. Sandip engages in a brief conversation with CEO Insights, walking us through the learnings and milestones he has achieved as a CFO and Finance Leader.
We are curious to know what inspired you to on-board this journey in the pharmaceutical domain. Kindly trace your career path to the pharma sector.
Coming to the pharmaceutical domain was planned. After working for fourteen years in the service sector and projects across three branded companies in Kolkata, I challenged myself to get into a manufacturing company, if possible, in the pharmaceutical space. After rounds of tough interviews in Dr. Reddy's Laboratory Limited (DRL), I was selected for the corporate
controller position. It was a game changing role for me as I started learning about API, Formulation, CPS, Biologics, and CRAMS business. Soon I started leading a group of very efficient and technically competent workforce. It shaped the confidence in me as a finance leader. I also had the opportunity to work as a segment CFO of their Proprietary Products Segment.
In 2011, I got the chance to become the CFO of Hospira Healthcare India. In my entire career, I have spent almost 14 years so far in the pharmaceutical sector. I love this sector because the pharmaceutical industry is quite big and matured in India, and many big players are interested in exploring business opportunities here. Therefore, there are vast chances for interaction with global pharma leaders and continuously learn from them. In my current role, I am gaining business knowledge every day through interactions with Business Team and our CMD. The learning opportunity is very high in the pharma space.
My greatest satisfaction has always been creating a competent and effective team, mentoring them, and watching them flourish
The role of a CFO has changed in diverse ways over the last decade. How do you perceive this change, and how do you respond to that need?
As I chose the finance profession, I have strictly adhered to my ethics not to pick any shortcuts or accept anything ethically wrong. A CFO's role has changed over the years, and the heightened compliance and governance needs have become imperative. It is not new for me as I consciously practice this culture and got support from my management to do the same. Therefore, the journey was seamless for me, and I did not have to respond/ change my leadership style to adapt to the new normal role.
While looking back, what do you perceive as significant
achievements being a finance leader?
finance leader? Well, there have been quite some milestones that have given me the satisfaction as I look back. I have used the best of my abilities integrating accounting policies, costing systems, and training people to align with GAAP. My greatest satisfaction has always been creating a competent and effective team, mentoring them, and watching them flourish. I have helped to raise funds from NYSE through a secondary ADR issue. Upholding compliance in all the work that I do and creating a compliance culture is my biggest pride.

You have briefed us about you as a financial leader. As a family man, what would you like to share?
I am lucky to have a family who have always supported me in my professional endeavors. Besides that, in several low phases of my career, my wife Piyali and my daughter Arkalekha have helped overcome the rough times. Both have aided me in engaging in various other facets of life. Moreover, my daughter acts as my technical support too by introducing various new technologies for my use.

I make sure not to bring home any office work and spend quality time with my family and friends over weekends. I make it a point not to call anyone in my team when they are on a planned vacation and expect the same to happen with me. I was lucky that the organizations where I previously worked have consciously tried not to create disruptions with its employees' work-life balance. A successful business depends mainly on an engaged and happy workforce.

Sandip Neogi, CFO, Granules India
Sandip Neogi is an expert in finance operations, project management and value creation through performance management in various industrial sectors including the pharmaceutical sector. He has a track record of more than 30 years of experience working with MNCs in diverse roles and responsibilities.

Favourites:
• Indian Classical Music
• Traveling
• Bird Photography
• Creative writing
• Cooking