Saumen Chakraborty: A Visionary And Veteran, Enabling Organizational Transformation Beyond Financial Growth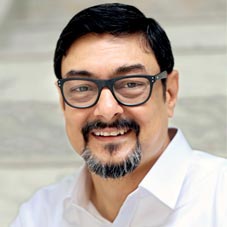 Much more than practitioners of 'traditional finance', today's CFOs are experts in business strategy, macroeconomics, analytics, technology, risk management, talent acquisition, and retention. Friend, philosopher, and guide to the Chief Executive, and often his most impartial 'constructive' critic, the 21st Century CFO is also the organization's steward of governance. A particularly fine example of a successful, modern-day CFO is Saumen Chakraborty, President and Chief Financial Officer at Dr. Reddy's Laboratories Ltd., and winner of 'India´s Best CFO with Exemplary All Round Performance' in the '5th Annual Business Today – YES Bank Best CFO Awards' 2014.
The industry veteran with more than 3 decades of experience in both strategic and operational aspects, has played a significant role in the evolution of Dr. Reddy´s as a global pharmaceutical company from India. Saumen is well-known in the industry not only for his problem-solving skills and expertise but also for leading the organization with great efficiency and contributing to its growth.
After completing PGDM from IIM Ahmedabad, Saumen explored his early career life as Principal Consultant and Head of Kolkata Office at Eicher. Leveraging professional skills & potential, he worked his way up and in 1995, he joined as GM at Tecumseh and got promoted as Vice President- Operations and Corporate HR in 1998. Later, Saumen explored his career journey and joined Dr. Reddy´s in 2001 as Global Chief of Human Resources and took over additional responsibility of IT & BPE. He became the CFO in 2006 and then President – Corporate & Global Generics Operations in 2009. In 2010, he was appointed as President and Global Head of Quality, HR & Digital & Process Excellence and focused on the integration of people's practices, processes, and information across the organization. Saumen´s efforts have helped transform Dr. Reddy's into one of the most respected employers in India and also a 'Great Place to Work'. CEO Insights
engages in an exclusive interview with Saumen Chakraborty to further explore the endeavors in his journey.

You have been throughout the journey of Dr. Reddy's for two decades now. What were your strategies to make it a successful organization and a great employer?
At Dr. Reddy's, we focus on robust leadership development and talent management practices across teams. This includes higher levels of delegation, greater role enrichment, a senior management-led learning culture, transparent &fair performance management practices, and greater cross-functional exposure at various levels. We focus on creating business impact, directly contributing, through cost-containment, and value-creation.

Today, we have built a truly technology-enabled Finance function. I and my team embrace technology to gain visibility into the supply chain, track threats, contain risks, fine-tune existing business models, and enable real-time decision-making. We draw a direct link between finance, the use of technology, and Dr. Reddy's' ability to compete successfully. By bringing in business intelligence tools and digital apps to aid decision-making at the distributors' end, we differentiate the organization from other less tech-savvy companies.

Elaborate on your roles and responsibility at Dr. Reddy's. Tell about the exemplary efforts that go into transforming the organization?
Playing a multifaceted role at the company has made me drive several successful initiatives, such as the implementation of the SAP Business Suite/S4 HANA and the introduction of a Theory of Constraints (TOC)-based approach to product development, manufacturing, supply-chain effectiveness, and execution excellence. These efforts have reaped huge benefits for the organization at large, specifically for the Finance department.

With the sole aim of creating enterprise value, we enabled business partnerships by setting up transparent financial performance metrics across the organization - ensuring that business decisions are grounded in sound financial analysis.

As head of Digital & Process Excellence, I lead a 'simplification' drive, which has an ambitious but well-grounded aim: implementing one 'simplifying idea' each week. Through ideation, periodic workshops on process improvement, and rigorous follow-up, this drive of digital transformation has yielded
impressive results, with direct, measurable savings of about INR 50 crores a year.

We also enabled real-time tracking of consumption and reduced the firm's 'risk inventory' requirement. I keep a close eye on both financial and operational risks, which is vital for the sustainability of any business but particularly in the pharmaceutical sector. Dr. Reddy's is today among India's five most active 'hedgers', and the treasury, by all accounts, one of India's finest. We generated over INR 500 crores in savings by all finance functions through various initiatives.

Which are the mile-stones that bestowed utmost satisfaction both in your personal and professional life?
The best I could rate as my success would be, chosen as an all India Best cadet in NCC. Receiving a Gold-medal at the national level was a fantastic experience ever. In professional terms, India´s Best CFO recognition was the most unexpected and special one. Apart from that, a few to be remembered are the "Best Performing CFO in the Healthcare Sector" award for 2007 by CNBC TV-18, "HR Excellence" award from DH Avenues, "Quality Leadership Award" from World Quality Congress, "Super achiever Award" from Indira Group of Institutes, "Greatest HR professionals" from ITM Business School, IMA's CFO of the year 2016, and more.

Self-transformation plays a crucial role in every professional's life. How have you been supporting your self-growth?
Beyond my profession, I am also a student enrolled in the EFPM program at the Indian School of Business. I ensure to take enough time for learning and development even after years of experience because learning is a never-ending process.

Saumen Chakraborty, President, CFO & Global Head – Digital & Process Excellence, Dr. Reddy's Laboratories
Saumen is a highly accomplished professional with more than 3 decades of progressive experience in Finance functions including Accounts & Controlling, Taxation, Compliance, Secretarial, Investor Relations, and Treasury. In addition to Digital & Process Excellence, Facility Management, Legal & Compliance, Strategic, and Operational aspects.

Saumen's Prescription
Managing Debt, Handling Risks, Currency Volatility, Business Performance, Governance & Compliance, Technology and Talent Management.