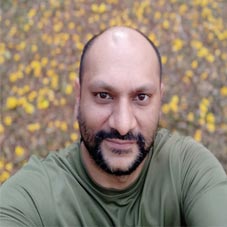 Technology enablers are role models, their insights inspirational, and there is a lot to learn from their journey. In the case of CTOs, they are the success drivers who mould an organization to the best with Technology, Innovation & Uniqueness. The modern CTOs are the pilots of making a company stay relevant in the world of business. An epitome of a versatile CTO who is an expert in technology, business strategy, macroeconomics, analytics, risk management, talent acquisition, and more is Senthil Nathan Velu, the Chief Technology Officer of Collekto.
With 20 years of diversified experience in designing and implementing product platforms across a range of industry verticals like financial services, logistics, public transport, semiconductor and Internet of Things (IoT), he is embracing Collekto's goals and playing a pivotal role in making the company take crucial business decisions with the help of advanced technologies. His strategy of making the most out of the available has led to the adoption of technologies from different industry verticals and their customization for efficient deployment in the FinTech business. This technocrat is an avid endurance cyclist, a Randonneur in cycling parlance and he makes time to teach data driven business strategy classes at B-schools.
He is an exceptional personality in his ability to communicate an inspiring vision for the financial asset reconstruction industry while ensuring each one of his employee's contributions truly matter to the growth of the organization. Below is the snippet of an exclusive interview between Senthil Velu and CEO Insights. The interaction takes us through a ride of exploring his endeavours with multiple startup companies and his journey of being the mastermind behind Collekto's Machine Learning and AI powered technology platform.
Enumerate your educational and professional background.
I completed my B.tech in Electrical Engineering from Anna University, and graduated with a Masters in Computer Engineering from North Carolina State University. I was a Ph.D. scholar at Carnegie Mellon University, Pittsburg. My inception to tech startups was straight out of
college at CMU. I treasure the experience and the exposure I got while working in managerial roles with organizations like ARM Inc, Omniphy Semiconductors, and GT Logistics.
Over the course of my journey with these companies, I had worked with the core leadership teams and helped build products which defined these companies. I was fortunate to work in these companies that started small and have been acquired by larger companies now. I am glad that I was at the right place and grabbed these opportunities, all along working with great teams of engineers and mentors.
Under the aegis of Senthil, Collekto is on a journey to modernize legacy models of retail debt collection and create value for banking customers and debtors in need of financial restructuring, by using product/ technology-led innovation
My research at Carnegie Mellon University and my experience at ARM Inc gave me hands on exposure to bigdata in the field of semiconductors. However, I wanted to diversify my skillset and went back to school to graduate with a MBA in Finance from The Indian Institute of Management, IIM (T) in 2015. This helped me build a strong network of friends and resources from diverse backgrounds.
How did you formulate a unique technology deployment strategy at Collekto?
I am passionate about Deep Learning and bringing Machine Learning into everyday corporate India by leveraging technologies that enable it. My exposure to the logistics industry at GT logistics made me realize that the analytical tools and models in the transport sector were unorganized, when compared to the semiconductor industry which had mature data driven-decision making automated tools. The Indian commercial transport industry was an eye-opener because there was no real-time data-driven decisions made at that point to improve efficiency and profitability.
This scenario motivated me to implement a hyper local BlockChain platform to support the transport industry and provide effective data driven decision models for high cost headers like tyre rethreading . This chain of thought eventually led to partnering with an ex VP of Kotak Bank to forge Collekto and to explore how we could redeploy some of the technologies used in
different industries like telecommunication and retail behavioural economics. We are now able to effectively redeploy and optimize some of the standard software tools that were used across business verticals for the FinTech industry.

How do you ensure client satisfaction and appropriately meet their short/ long-term needs?
One of my key drivers has been to deep dive with lead customers to understand their most significant challenges and explore solutions. I preach the same to young entrepreneurs, 'B2B products are not built in isolation, but in partnership with lead customers. Constantly probe what your customers really need, don't stop with what they want based on your initial interactions '.

Tell us about some achievements that bestow utmost satisfaction to you.
Given the situation after the pandemic broke out, one of the achievements that I take away is empowering engineers from tier 3 cities & villages. I led the efforts to build an engineering backend team from remote areas in Tamil Nadu, Karnataka, and Maharashtra. This created opportunities for some very talented engineers who were retrenched by the big four during the lockdown and led to a win-win situation; as they got the opportunity, and we could-on-board skilled & experienced engineers.

Senthil Nathan Velu, Chief Technology Officer, Collekto
Collekto is a leading financial services company specializing in stressed asset reconstruction and retail debt collection. It focuses to modernize legacy models of retail debt collection and create value for banking customers and debtors in need of financial restructuring by using product/technology led innovation.

The company works on a wide range of problems from AI powered digital skip tracing platforms, social media chatbots, big data platforms and cutting edge data science applications.

Roles and Responsibility of Senthil at Collekto
"In my role as the Chief Technology Officer (CTO), I lead a talented team spanning all of Product management, Software Engineering, Data Science, IT Security and platform delivery," says Senthil.

Interesting Fact
Senthil considers people at work and his folks at home as part of one big family. He wants his employees to be as successful in their lives and careers as much as he wishes for his young children. Hisimmense capacity for creating a human first culture and getting to know each engineer on a personal level, even by visiting them in their villages & towns during the pandemic is overwhelming.