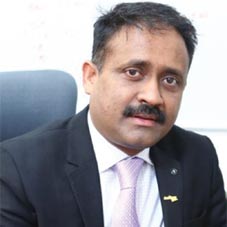 Growing demand for infection control products & related services is expected to enhance market growth. Some of the other factors such as increasing cases of hospital-acquired infections, increasing surgical procedures, rising government initiatives to maintain infection control & prevention of the medical facilities and improvement in healthcare infrastructure both in the Govt. and Private sector will also accelerate the demand for infection control and prevention services/supplies market the forecast period of 2020 to 2027.
Driven by the philosophy of continuous evolution, ServiceMaster Clean India is a large IFM company that has a unique service delivery model combined with state-of-the-art technology is the next-generation operating model. The company has unique strengths in hygiene and infection prevention & control solutions both in surface and airborne space using germicidal UV safely as technology, The firm also offers antimicrobial surface treatment with 90 days of efficacy, smart surface disinfection program, I porter digital technologies for Patient Movement, and IOT based equipment maintenance management program, Further, in an exclusive interview with CEO Insight, Edward Dsouza, president of the company, briefed us how they are pioneers in developing operating facility management champions in specialized sectors.
Amid this pandemic, there is a steep rise in equipment & systems to fight the deadly virus. Bring to fore the approaches ServiceMaster to stay relevant in the highly competitive domain?
ServiceMaster, as an FM company, falls under the service sector. The service industry will only benefit if it rises and navigates its business line of operations based on current and upcoming market/customer needs. ServiceMaster has always believed in providing solutions over services as the key differentiator. ServiceMaster exclusive programs would, therefore, touch pain areas like infection prevention and control, employee/guest health and safety, resource productivity, and ROI – mid-term & long-term.
Kindly elaborate on the top-notch facilities and offerings the company is rolling out to its clients? Highlight its USP?
ServiceMaster has rolled out the Smart Surface Disinfection Program (SSDP), which replaces the old traditional mop and bucket system cleaning. This technology uses the latest microfibre carts with pre-wet systems, replaces the standard cleaning agents with clinical lab-tested disinfectants to ensure a infection free/Hygiene environment. Further, this is validated through a scientific digital swab test method to verify the sterile status.

ServiceMaster with its technical partners have also launched the Antimicrobial Surface Treatment "Life Shield", which replaces all the one-time sanitization services. Once applied through a proper process, this potent technology keeps the space sterile and infection transmission free for the next 90 days. This is again validated through an instant swab test to verify microbial load per square inch.

Additionally, ServiceMaster offers Indoor Air Quality Solutions by harnessing the power of UVC in the HVAC and air filtration system sterilizing the air that we breathe in an enclosed centralised air-conditioned environment. For individual, Isolated and people concentrated areas, ServiceMaster has launched Upper Room Germicidal UV which creates a mesh above 8 ft and decontaminates the air with suspended microbes, This further reduces the risk of any Airborne Infection Transmission.

While automotive companies like Mercedes are turning to manufacture artificial air supply systems, it's obvious the competition bar is raised a notch. Tell us how ServiceMaster differentiates in this segment full of migrated providers?
As a company, we had to rise to the occasion and quickly remodify to cater to the crises and industry demand. We looked at every aspect of our offering and remodelled with a circle of safety concepts based on SIS group guidelines. Infection Prevention is a result of action by multiple factors that contribute towards the desired outcome. ServiceMaster India has fully migrated from the traditional facility management and cleaning services to bring the health care clinical based infection prevention & control services in the workplace. Our cleaning teams have been converted into Covid infected patient support teams in most health care facilities. Our engineering and maintenance team explored and designed the UV based
indoor air quality systems to mitigate the risk of infection through HVAC systems.

Narrate a success story that has earned a significant reputation.
A recent newspaper article that covered a reputed large 1500 bedded dedicated Covid hospital in Mumbai about the hygiene level and harrowing patient care service. This project was awarded to ServiceMaster purely on merits and cause of the expertise that we offered as health care champions in the infection prevention and control space to turn this around.

ServiceMaster teams provided over a 1 million SFT, 1500 bed in Covid 19 Hospital with Smart Surface Disinfection Program. Patients tweeted that it is ten times better than private hospitals to the Maharashtra CM.

What is the roadmap ahead of ServiceMaster? How is the company gearing up for the same?
In the future, ServiceMaster wishes to fulfil the demand recovery of intelligent and more informed buyers, including the government. Service the specific sector with subject matter experts offering solutions to every stake holders, With the right positioning in the marketplace with robust solutions, we aim to improve employee health safety , customer safety and definite return over investment.

ServiceMaster India is gearing up by consulting and educating the clients to review standard services v/s specialized services, which cuts the cost and improves real-time EHS. It brings the health care best clinical hygiene practices to the real business world and use of technology/ automation in the equipment maintenance space.

Edward Dsouza, President
Edward Dsouza is an IFMA member and holds facility management professional (FMP) credentials, SME in specific sectors of the Facility Management industry, with over 20 years of experience having exposure in the US and APAC regions. Edward contributes to the industry by educating, training, and sharing valuable insights on productivity framework, health care infection prevention & control solutions, smart FM, and cost-effectiveness to critical stakeholders and industry colleagues.

Offering: Core IOT based Maintenance Management Solutions, Energy Management Solutions, Smart Surface Disinfection Program, Antimicrobial Surface Treatment, Airborne Infection Prevention and Control Solutions.