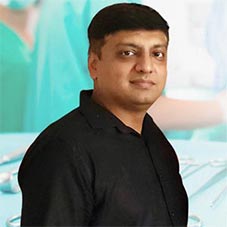 Today, every business is understanding the benefits and value of outsourcing some of its services and applications. While speaking about the healthcare sector, many hospitals are also delving into it and are seeking outside help in myriad ways. Initially, outsourcing began in areas such as food service, housekeeping, laundry, and other non-clinical patient services. But however now, it is being applied to many other areas that includes emergency room management, maintenance of clinical and diagnostic equipment, physical therapy, diabetes treatment, cardiovascular perfusion, and sterile processing.
Understanding the criticality and the necessity of bringing the CSSD outsourcing services in India, one company who has been the pioneer in establishing CSSD outsourcing (Sterilization Department) for hospitals and other healthcare units is SPD India based out of New Delhi. With a sole initiative to provide a comprehensive infection control program and outsourced CSSD Solutions to hospitals and clinics across India, SPD India was established under companies act 2013.
The company has been on a sole mission to raise the infection control standards of the hospitals in India by exercising optimal processes for sterilization of Surgical Instruments, Lenin Packs and Cotton Gauge that are guided by international organisations like AAMI which are acceptable to accrediting agencies such as JCI and NABH. They have been consistently striving to lower the rate of Hospital Acquired Infection to the patients, hence aiding in healthy nation building.
Delivering A One-Stop Sterilization Solution
SPD India is a one stop sterilization solution for Hospitals and healthcare units. The process starts from receiving infected instruments from the hospital, then everything is washed, sorted and packaged. Thereafter, sterilization is initiated through Autoclave or ETO and finally delivered to the hospital. The whole process takes place in different zones which have different air pressure to avoid the cross contamination. Also, they pack and sterilize cotton-gauges and disposable surgical kits that are used during the surgeries.
"We have sterilised surgical instruments sets and OT linen packs that can be customised as per the hospital requirement and are available on rental basis. Hospitals who have sudden surge in load or have to operate an infected case can ask for our instrumentations and linen packs so as to immediately operate the patient without any further delay. As for our products, we have a complete range of CSSD consumables which are available starting with chemicals used for washing of instruments, packaging material, quality validation indicators, consumables for equipment validation, among others," highlights Hitesh Mehta, Managing Director at SPD India.
To top it off, SPD India also provides short term certified courses for CSSD technicians who are looking forward to enhancing their skills and getting acquainted with the
latest trends, policy and practices. Moreover, they also help hospitals to establish an optimum CSSD as per their requirements.
Best-In-Standard Products And Equipments
Hitesh also stated that their objective has always been to enable healthcare units to provide quality treatment to the patients. SPD India has installed Autoclave by Getinge and ETO by 3M, where both these companies are the world's best in terms of technology and market share. While, to support the functioning of these equipment, the company has placed a medical grade air compressor and DM water plant. Adding to it, their quality policy and validation program also matches the international standards approved by both JCI and NABH.
Furthermore, they also deliver the sterilized sets in three levels of packaging which includes primary packaging by two layers of SMMMS wrapper, secondary layer of shrink wrapper and third layer which would be in a transportation box.
SPD India also provides short term certified courses for CSSD technicians who are looking forward to enhancing their skills and getting acquainted with the latest trends, policy and practices
So as to look into it, each tray has class five quality indicators. And with every batch of sterilization, they provide a sterilization report that has a cycle graph, PCD report, biological indicator report and Bowie dick graph and report. Hence with this reporting structure, the company has been seamlessly completing the documentation of the hospitals, which is also required by NABH.
Leading A Glorious Path
Out of all the certification and recognition, SPD India has received till date, the most important are the written appreciation letters from the hospital management in which they have complimented the company on the quality of its services. Also through SPD's documentation, these hospitals were able to clear the NABH accreditation.
Currently, as said earlier, SPD India is the only one who provides the CSSD outsourcing services. And till now, they don't have any competition from external sources. While looking at the key benefits for the hospital, SPD's outsourcing and in-house services help in enabling cost-saving in terms of economics of man, equipment, material and space. Furthermore, quality validation reports are generated as per the acceptable norms of JCI and NABH. While, incase of emergencies, back up surgical instruments and linen packs are also always available. "We also provide trained manpower with updated know-how of sterilization practices. Hence, all these benefits offer Hospitals the best cost-effective methodology in managing in-house CSSD," adds Hitesh.
Assuring Effective Reliability
All the three directors of the company belong to the healthcare space and are specialised in different departments of hospital such as marketing, finance and operations. This blend gives them the perfect edge in getting every aspect of our work right. The CSSD operations are managed by army retired personnel where his army discipline, meticulous documentation and zero tolerance to error has made our quality policy and processes perfectly flawless.
Further signifying their journey, Hitesh signifies, "We also have microbiologists, CSSD educators and quality auditors on roll who guide us from time to time with the latest updates in international sterilization policy. They also help us to deliver lectures in doctor forums and educate them with the latest updates."
A Journey Towards Excellence
"The idea of outsources CSSD was conceptualised when I was working as a hospital administrator. At our unit, the HAI rate was high and we realized that because of poor sterilization practices, the patient had to suffer. In terms of CSSD, the healthcare centers had only one autoclave placed in the corner of the OT and nor did they have the expertise to improve practices while it was next to impossible to buy new sterilizers," signifies Hitesh about the promising journey of his and the company.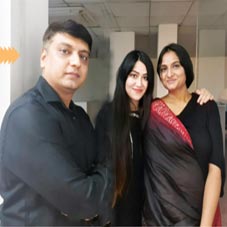 "I then started surfing through the internet, where we saw and realized that the US, UK and most of the European countries are following the CSSD concept. Hence, we tried searching for an agency where we can outsource the sterilization department and provide better care to the patients, but unfortunately, we couldn't find any. At this stage, me and the other directors together started realizing its significant need and started putting efforts into understanding the concept better and converting the dream into reality," he adds.
As the concept was new, the young SPD India then, didn't find any investors nor banks were convinced to sanction a loan. But as the time passed, the company was able to convince banks to sanction a small amount for the purchase of equipment and started units with basic facilities. Currently, they serve 65+ hospitals ranging from 10-400 beds with medical consumables manufacturers across areas including Delhi, Faridabad and Noida.
The Future Roadmap
"We are working consistently to establish a model where we can cover every aspect of sterilization requirements by all respective industries including hospital, pharmaceuticals, food, spices, etc. Once the model is ready, we will be replicating the same across PAN India. We are also in words with the International agency to tie up with us to expedite our processes even further," concludes Hitesh.
Hitesh Mehta, Managing Director
Nearly 15 Years Of Experience In Handling General Administration, Operations, Medico Legal Cases, Liaising & Coordination.
Education:
B. Pharma From School Of Pharmacy, Davv, Indore & MBA In Hospital & Healthcare Management From Symbiosis International University, Pune.
Work Experience:
Started Career With Fortis Escorts Hospital
Entrepreneur:
Started SPD India Healthcare Pvt. Ltd. In 2017
Date Of Establishment:
The Company Was Registered On 30th November 2017 & We Started Operations From 1st September 2018.
Number Of Employees:
20 Employees
Office Locations:
Z30, Okhla Industrial Area, Phase Ii, New Delhi 110020