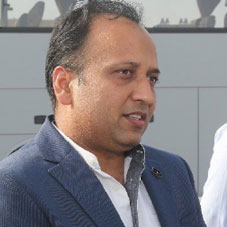 The Y2K boom has been quite generous in engendering technology enthusiasts across the world. Born in a small town Moradabad in the Indian state of Uttar Pradesh, Shakeeb Kazmi, the Deputy Managing Director, MCI Saudi Arabia one of the globally leading nextgen digital platforms for marketing innovation & communication in the digital age had the foresight to envision the limitless opportunities in the Arabian technology market. Shakeeb left home for higher studies in his early 20s and subsequently started his career as a tech-savvy junior executive. Today, after more than two decades and many transformations in the global technology landscape, Shakeeb is an exceptional leader who is also a member of the executive board of MCI Saudi Arabia. CEO Insights further explores his story through an exclusive interview with him.
How did this journey begin? What inspired you to enter the global engagement and marketing industry, and what keeps you going today?
The Role of Technology in Enhancing Tourism' was the title of my dissertation report. Back in 2000, when I was writing this report during my final semester of Master of Tourism Administration (MTA), I happened to visit one of India's largest trade fairs & expo organized by ITPO (India Trade Promotion Organization) as a student and wondered what goes into organizing
such a trade fair.Its grandeur & vibrancy, participants' enthusiasm, the exposure it offered, and the way it brought people from diverse cultures, speaking different languages, and having different beliefs under one roof excited me and left a lasting impression and desire to be this business that amalgamates people, knowledge interaction and exposure.
The role of technology, my MTA dissertation title, helped here most and kept us standing on our feet by turning events to virtual INDIAN
MICE business is very much like the fashion industry; what goes behind the curtain or backstage is very different from what we get fascinated to see on the stage or the ramp. Hard work, long working hours, plans, sheets, preparations, complexities, and issues are part & parcel of the daily jobs we do. Still, the end result is extremely satisfying, which is building & developing communities for a better tomorrow.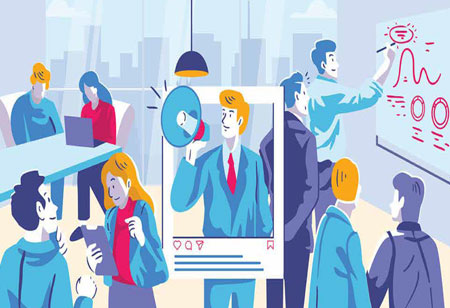 Organizing events has been super enriching, exciting, and gratifying, especially when it is done for personalities like His Majesty King Salman bin Abdulaziz of Saudi Arabia, former Indian Prime Minister Dr. Manmohan Singh, former Indian President Dr. APJ Abdul Kalam, chief ministers, and various other ministerial delegations, high profile dignitaries, and organizations of national and international reputation.
Mixing and managing people from different stratum of society provides a new teaching/ learning experience every day. In the events industry, each day offers a new opportunity to listen to new perspectives, meet new people, and develop new ideas. It is this dynamism & vivacity of our business that keeps me going.

You possess more than 20 years of professional experience. What are the major business lessons you learned over the years, and do you apply them in your current role?
(i) I prefer relationship oriented business over the business-oriented relationship,(ii) being kind and humane scores over any amount of knowledge one may possess,(iii) people-first in everything we do,(iv) together is better; bigger battles are never won alone, (v)organizations may become big, but they become great when the culture of trust is commonly and widely practiced, and (vi)if you expect extraordinary results, you must put extraordinary efforts.

How would you define MCI as an organization and its position in the current Saudi Arabian market?
We design tomorrow's solutions that unleash the power of people. We create human centric and

Shakeeb Kazmi, Dy Managing Director, MCI
A futuristic technology leader, Shakeeb possesses more than two decades of technology experience. He completed his Economics Honors and Master of Tourism Administration from Aligarh Muslim University, and is now also a member of the executive board of MCI Saudi Arabia

•Hobbies:Cycling, Playing Badminton and Traveling
•Favorite Cuisine:Lebanese, Indian, and Italian
•Favorite Book:'Ignited Minds' book by APJ Abul Kalam
•Favorite Travel Destination: Cannes, a resort town on the French Riviera
•Awards & Recognitio:Excellence Award by MCI Group