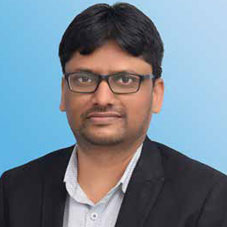 Usama Shaharyar, Co-Founder, Rasa Communication, is a strong adherent to an adage of Abul Kalam Azad, "One living for himself is like a living dead unless you serve or live for others". Azad's philosophy of life inspired him to serve society through his business propositions. He has been leading the business world for more than 20 years in diversifying domains. Serving the people of society has been his ultimate driver. He began his career as a project leader in Marctel Technologies and later became the Business Development Manager of HuaweiTechnologies. He has been bestowed with numerous promotions at Huawei & Ericsson and received a large number of awards and commendations that provide strong evidence of the quality of his work. He has a keen intellectual ability coupled with high levels of energy and commitment towards his services. Usama is a competent leader whose skills include strategic management, business management & expansion, sales & marketing, operation management, project management, technology management, organizational leadership and organizational development. He effectively works across multinational organizations and has been trained in management and technology in the US, UK, Singapore, UAE, China, Jordan, KSA, and India. In addition to his professional career this philanthropist has led an educational institution and charitable society for 22 years. In an exclusive interaction with CEO Insights Magazine, Usama walks us through Rasa Communication.
How would you define Rasa Communication as an organization and its position in the market? What is your USP?
Rasa communication is a one stop solution provider that offers Telecom, IT, and electronic systems solutions to the government, semi government, large enterprises, and SMEs. We have been in the market for nine years. Our clients rely on us
to provide innovative solutions and ful filling their needs. We prioritize our customer's satisfaction which justifies our long existence in the market. We want to create an environment where the suppliers and the customers can be in a win win situation. We are open to learning from our customers, competitors, and individuals as we believe in exchanging knowledge and creating a society of professionals that serves humanity. We are proactive, passionate, and dedicated to serving our customers with exceptional quality of service. We believe in the growth of our employees, clients, and partners, thereby achieving our vision of serving society.
We believe in the growth of our employees, clients, and partners, thereby achieving our vision of serving society
What strategies did you follow to overcome the challenges imposed by the pandemic?
As the whole world got affected, so we were. During the lockdown, our head office staff operated from home, and the projects staff were working with the clients adhering to all the necessary precautions and regulations. Our revenues slowed down, and new upcoming projects got to hold. Our strategy was to survive and overcome these difficult times. Most of the companies were shut down.But we tried to concentrate on every opportunity that knocked us. We served the private sector focusing on small projects to overcome the difficult period.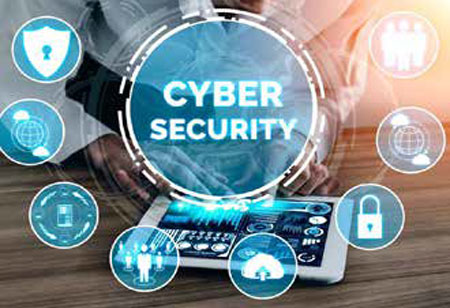 Tell us about the milestones of your professional journey that bestowed you with utmost satisfaction. Also, what is the success mantra that made you reach this level?
I have successfully worked in R&D in Defense Research and Development Laboratory in Hyderabad and also in Huawei in almost all the departments. Having done justice to the organizations I have worked for gives me immense satisfaction. I also feel great when I see myself as the leader of two successful exits,
Rasa Communication and Vgro Techno Solutions. My success mantra is my desire to learn and enhance my skills every day. My life goals have pushed me to achieve such professional and academic experience. If we adhere to our values together with passion and dedication, we can achieve our dreams.

Share your anticipation about changing market behaviors, and what are the opportunities you foresee?
The pandemic has highlighted the importance of technological advancements across every sector and has predominantly changed the market behavior in the last 20 months. Almost all the firms focus on operations efficiency, new markets and new ways of working. Technology evolution such as AI, ML,VR, AR, Robotics, CyberSecurity, Data Science, and Cloud opens a door for us to serve clients by providing such innovative solutions. It is going to increase the competition in the market.

Usama Shaharyar, Co-Founder, Rasa Communication
With a Doctorate in Business Administration, Usama has been a successful Executive Leader for over 20 years across different sectors. He is currently leading RASA and Vgro Techno Solutions as a Co-Founder and General Manager.

Hobbies:Reading
Favorite Cuisine:South Indian breakfast and Hyderabad Biryani
Favorite Book:Leadership and Business Management books
Favorite Travel Destination:UK and India

Awards & Recognition:
•Excellent Business Development Award, 2011, Global, Huawei.
•Service Sales Award, 2010, Middle East Region, Huawei.
•Service Award, 2009, Huawei.
•Projects Close out Award, 2008, Middle East Region, Huawei.
•Silver Medal 2007, Global, Huawei.
•Gold Medal 2006, Global, Huawei.
•Professional Services 2006, Saudi Telecom Company.
•Topper in Global Technical Exam, 2006, Global Huawei.
•Technical Pacemaker Award, 2006, Middle East & North Africa Region, Huawei.
•STAR Team Award 2006, Huawei.
•Fasten Improvement Award 2005, Middle East & North Africa Region, Huawei.
•Best Employee of the year 2005, Huawei.
•Top one percent in the class throughout the education