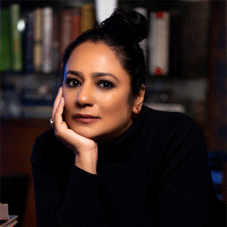 Shurobi Menon is a dynamic, visionary creative with over two decades of experience in the Indian Advertising and digital media realm. She currently works as a strategic, innovative Chief Creative Officer for One Network Entertainment and has successfully developed and executed brand strategy, content design, and production for premium brands. Under her leadership, the company has nurtured, treasured brand partnerships, forming wonderful associations with brand teams, and organically becoming a one-stop-shop for them. Shurobi has also been awarded the Social Samosa Superwoman Award 2020, among other recognitions.
In An Exclusive Interview With CEO Insights, Shurobi Talks More About Her Professional Journey And What Helped Her To Strive For Sustained Success In The Industry.
1. Tell Us About Your Unique Skill Sets And Strengths That Differentiate You From Your Peers In The Industry?
Besides the storytelling craft, my strength lies in my eye for detail, adaptability, and the ability to be completely focused on the job on hand, no amount of distractions can get me off the desk. In fact, now my team begins mouthing my maxim even before I do. Finish it before you celebrate it! Then again, my strength lies in my parents, my mentors, and my partners in being who is a dear friend that encourages me to create, my brother who makes the day hopeful, the lady who cleans my mess at home, the client that displays sheer exuberance at the job delivered, and the founders at One with their trust in my vision, has been the wind beneath my wings.
2.Please Share With Us About The Major Challenges You Faced In Your Journey?
On a lighter note, the ongoing challenge was to lead a motley crew of youngsters, inspire them, inculcate sticking to schedules, respect deadlines, and continue to raise the bar. You're nothing without a good team. And Team One has been amazing! Being a bootstrapped startup was always that big challenge, and you have to hustle harder. To retain clients and have ongoing repeat orders evinced we have what it takes. Fighting the traditional form of pitching of giving the lowest quote to get the client didn't work for me. I always know what my 'will let it pass' point is.
If we give quality, there will be quantity, no need to sell yourself short. It works to be sure of the skills that you represent to sell a story, and that belief drove me to get out there and do things differently. I like to surround myself with people who motivate and inspire me, the women in my industry are badass
and extremely inspiring, and have a gamechanging ability to say yes or no to things. Glass ceilings are broken more than before and I believe it's a collective effort. The note to myself remains, 'trust your gut, enable your team to do the same, learn what could be done differently, adapt, and move on'.
3. How Have You Been Able To Motivate Your Employees To Perform At The Highest Level Consistently?
I believe any team is made of gogetters to those lacking initiative. It works to empower them, delegate tasks that could be out of their comfort zone, encourage decision making, and become promotable. This would force them into learning more, be selfreliant, and believe in themselves. And I always hope that freedom is making them more responsible. I've had team members who started raw and then moved on to larger setups, with tremendous skill sets gained.
Our end products are not a onetime blast campaign for any brand. They are long term relationships built together
I am always sad to say goodbye, but it does give me a sense of pride for their journey ahead. I aim to have a team that is not shy of disagreeing on creative exchanges. I think it is important to have a group of voices around you, giving a different point of view. That enables you to tell different stories; otherwise, I'm just echoing my own voice. I won't always have the best idea, but somebody else may, and I must not let that pass.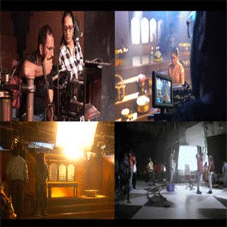 Pre COVID years, we used to have regular team meets to comeup with stories for brands, encourage raw ideas to brew, and get everyone involved as stakeholders to try and make a better pitch deck. For now, it's more of screen shares. At work, the big rule is, poke as many holes in the idea to tap out the gaps. Bring the problem to me anytime, but focus on the solution too. If it doesn't work, yes I am your backup plan! Youngsters today bring a world of brilliant ideas and bold perspectives and are far more imaginative in what can get accomplished. And I simply hone and cultivate that, it's all in the teamwork, and successfully using that team well. I choose to develop a personal rapport with my team and stay in sync with their sense of fulfillment, wellbeing, and aspirations.
4. You Have Spearheaded Content In Different Genres Such As Real Estate, Travel Shows On Food & Lifestyle, And Entertainment &
Informative Content. Tell Us About Your Most Challenging Projects Till Now? What Are The Key Strategies You Adopted To Execute IT?
I have spearheaded content creation for several well-known Beauty, Fashion, FMCG brands and created popular campaigns such as 'Dhun Badal Kay Dekh' for BigFM, `No Ordinary beauty' for Honor, and major viral content for Nykaa, JLL, Bigbasket, Citibank, Radio City, and more. Each project came with its own peculiar challenge, many on timelines. So one had to stop looking at the clock and aim to finish as required. Good teamwork becomes key here. For some campaigns, my team and I worked through nights, but the thrill of having a delightful client message or an applauding mail really made all the lack of sleep worth it. Our end products are not a one time blast campaign for any brand. They are longterm relationships built together.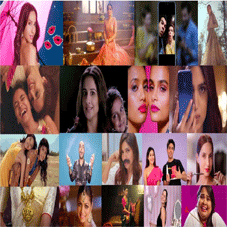 5. In Your Journey Over The Past, Which Are The Milestones That Be-Stowed You With Utmost Satisfaction Both As An Individual And A CCO?
I believe, over the years, we have cut a very special niche with our creatives and production design with the majority of our videos garnering tremendous views and engagement. As along with our film production and unique storytelling, we seamlessly bring onboard an understanding of digital marketing, brand-ing, and content strategies.
6.Being A Storyteller At Heart With A Flair For Creative Writing And Understanding Consumer Pulse, What Is Your Approach To Understand The Customers' Requirement?
The consumer is king; whichever language of communication, I firmly believe that the message has to be very clear, respectful of their culture and sensibilities, not patronizing or telling them what's good for them. Consumers are smart and our ideation hours focus on getting to know them more how much time do they spend with the brand or its competitor, or what should the fabric of our content be to enable the brand to create an entangled relationship with its consumer. Eventually, the key is in understanding the brief well, good time spent on creative development, even consuming content from different genres to stay updated on what they are buying, enjoying.
Shurobi Menon, Chief Creative Officer, One Network Entertainment:
Throughout Her Professional Journey, She Has Given The Emphasis On Women Empowerment, And Coming From A Place Of High Creativity And Stakes, She Has Been Able To Not Only Ensure Success In Her Profession, But Also Become An Inspiration For Many Around Her.