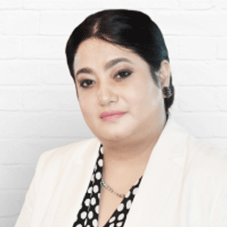 An earthen pot coming to life on a pottery wheel is a fascinating sight to watch. As the wheel turns vigorously it might appear as though the mound of mud is rising and turning into a beautiful pot on its own accord. However it is the magic of the potter's cautious yet graceful hands that apply just the right amount of pressure at the right spot that guides the ductile mud to take the right shape. The potter works along knowing quiet well that a single misstep is enough to cause irreparable damage to the structure. He therefore moves his fingers along cautiously and ultimately creates a pot that can hold its shape on its own.
Children are very similar to wet mud flexible enough to be molded easily yet fragile enough to warrant cautiousness. With young minds being highly impressionable, the onus falls on parents and mentors to guide them responsibly in order to turn them into well adjusted adults. Easier said than done, parents today are at cross roads when it comes to their parenting approach. Caught in a toss up between traditional and modern values, they are struggling to find the thin line between being a friend and being a parent. Making matters worse is the huge generation gap that has risen; with every aspect of life having changed, right from the food we eat, to family values and marital concepts, it is difficult for a parent to instil the right values in their child in context of today's world.
Gurleen Kaur, one of India's leading Life Coach/ Youth Mentor/Personal Life Coach/ Personal Trainer for adolescence and parents, believes that parenting has today boiled down to trial and error. "While we teach every subject in school yet there exists no guidance or education that could enable parents and children to learn the skills to build a happy, successful and powerful life," says Gurleen. Propelled by the desire to create a support system to promote emotional literacy, creative leadership and empower individuals with essential life management skills, the mentor extraordinaire has laid the foundations for Skills for Life Foundation, a provider of customized training programs for young adolescents, parents and mentors. Having designed a host of programs and modules such as Leadership & Life Skills I am Zenith, Train the Trainer Social Commitment Program, Mile and Corporate Leadership Development Training, Gurleen is on a mission to build an army of divergent thinkers. Launched by late Dr. APJ Abdul Kalaam, I am Zenith provided an opportunity to the participants to spend some quality time and take guidance from people who have reached the Zenith in their own lives such as Dr. Kiran Bedi, Milkha Singh, late Sheila Dixit, late Dr. APJ Abdul Kalam, Manish Sisaudia and many more.
Building Blocks
Working with children can be highly demanding yet extremely fulfilling. Traversing on this journey for over two decades, Gurleen has a doctorate in psychotherapy & counselling and is affiliated with the International Psycho therapist Association. In her previous role as the head of senior secondary school, she experienced the everyday struggles faced by children and parents at close quarters. She has also won two prestigious awards and was honoured with the International Humanitarian Award, Indian Education Award and 'The Most Innovative After School Education' at the Indian Education Congress, while winning another prestigious award for SFLF in the innovative education spectrum. "Today's parents and children face a
host of challenges. There is a constant struggle to balance and prioritize different aspects of life anger quotient is on a rise gadgets and technology has taken over their lives among several others," explains Gurleen.
Personality profile report enables US to provide the parents and teachers pointers about how to enable the child to understand and perform better
Urging us to look at it scientifically, she says that the frontal lobe, the part of the brain responsible for decision making, does not develop fully until the age of 25. It is the late development of the frontal cortex which makes us observe still impulsive behavior and a continuously evolving decision making process much after young people have crosses adolescence. This is the reason that Skills for Life Foundation focuses its programs largely on the youth which involves the age group 13- 21. "We must ask ourselves if emotions are the corner stone of humanity, are we teaching our children how to manage their emotions effectively. I realized that the education that children were receiving through our education system was not enough and it was my life' spurpose to impart this education. Other than making this education available, I also took up the challenge to make people understand the importance of this education," narrates Gurleen.
Energized by her purpose she quit her job and consequently founded Skills for Life Foundation in 2009. Leveraging her various areas of expertise, Gurleen designed a one-of-a-kind curriculum that promotes 'Emotional & Communication Intelligence'. The strategic intervention utilizes scientific techniques of directive communication psychology, neuro linguistics, energy dynamics, leadership, human communication and relationships.
Building a Road to Pinnacle of Personal Growth
While working with children, even a one month intervention can bring about a sea change. Having identified this, Gurleen designed 'I am Zenith' Skills for Life Foundation's flagship program aimed at promoting leadership, life management skills and personal development. Living up to its namesake, the four month long training program helps participants grasp new age survival skills such as analysis, adaptability, collaboration and innovation.
The program commences with a SWOT analysis, a tool commonly used in the corporate world. In this context, the SWOT analysis is conducted to analyze where the participant lies in his life management skills such as Decision Making, Relationships, Empathy and Compassion among others. The uniqueness about the analysis is that it is completely confidential and the evaluation is conducted solely by the participant. However just knowing these evaluation will not help a child unless there is a way to make his parents become a part of the process. To facilitate that, Skills for Life Foundation conducts a Personality Profile Report for the participant which helps the trainers understand the child's learning capability. "It enables us to provide the parents and teachers pointers about how to enable the child to understand and perform better," adds Gurleen.
In the next step, the participant is taken through a strategic process where gradually, he is made to realize his fears and limiting beliefs. Discussing these limiting factors that are holding him back, Skills for Life Foundation unearths the cause of origin of these beliefs and gradually breaks them to empower the participant. "We might be working with over 30 participants in a group who face their personal limiting beliefs, yet the way we tackle the problem will enable them all to over come their own challenges," explains Gurleen.
The program has a system in place where every session is divided within a process called SIDDDMA. Post completing each sessions and starting a new one, participants receive continued mentorship which makes it not just a standalone sessions but a thorough four month mentorship program where Skills for Life Foundation handholds participants to create action plans for their individual challenges. The program also guides parents about how to support their child. The end of the program is marked by a graduation ceremony, which includes every participant's entire family and mentors. The event is hosted by the participating children them selves where they share their journey and growth with the guests.
"Skills for life foundation has helped various other participants become adept at academics, maintaining relationships, time management and decision making"
Success Stories Galore
The success of 'I am Zenith' tells a tale of many a children overcoming their struggles and achieving greater heights in life. In a particular case a 14-year old boy enrolled in the course in order to rectify his anger issues. The son a life coach himself, his parents were left helpless because children often do not listen to their parents. How ever, when a third party intervenes and the right things are explained to them in the right environment,with the right perspective, it makes them think which marks the beginning of change.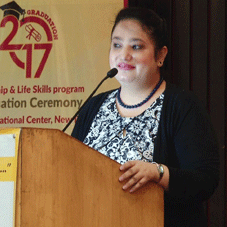 The Skills for Life Foundation team began with a complete self analysis that made him realize that anger management was a challenge for himand helped him understand the root cause of his anger issues. The participant also realized that he did not have the necessary tools at hand to overcome these issues. That is where Skills for Life Foundation played a crucial role and without the participant overtly knowing, the team strategically guided him to understand that he needed to redirect his energy into positive and fruitful avenues. "It is a beautiful process because we bring together the parents, participants and other mentors along with the chief program leader in orderto bring about a positive influence," says Gurleen.
Replicating similar success, Skills for Life Foundation has helped various other participants become adept at Academics, Maintaining Relationships, Time Management and Decision Making. Other than working with children belonging to privileged families, Skills for Life Foundation also works in tandem with various NGOs and provides guidance and mentorship to underprivileged and orphaned children alike. Having created massive impact around them, the company is now focused on taking its curriculum online and making it available to the masses. Driven by the belief that every individual's transformation is made possible only through one's internal communication and relationship with oneself, Gurleen is on a mission to awaken every child's hidden voice.
Guruleen Kaur, Founder
Wearing various hats such as mentor speaker, NLP expert author and blogger among others, gurleen is a philanthropist at heart. Having dedicated her life to empowering young adolescents and children to develop critical life skills, she is treading ahead to create an army of divergent thinkers.
Offices:
gurugram
Offerings:
Leadership & life skills, i am zenith, train the trainer, social commitment program mile and corporate leadership development training