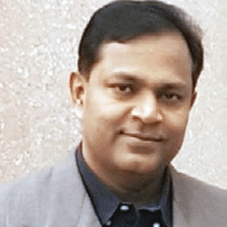 Pankaj Kumar and Chandrakant Singh are serial entrepreneurs and respected technocrats who believe that when an individual is on a journey to establish a company he/she requires a particular kind of environment that could enable them in their journey. Every such startup and young organization is on its own unique journey which warrants for unique solutions designed specifically for their needs. Built around the simple yet effective concept of rendering need based co-working solutions is StartupHuts Arena. Founded by Pankaj (Co-Founder & CEO) and Chandrakant(Co-Founder & COO) StartupHuts Arena provides strategically located flexible scalable and quality work spaces. Built on the foundation of its founders' decades of industry ex-perience, the young organization has been home to several startups that have eventually scaledup a few of them being In Govern, GoCloudFit, MS Ventures, MINDHOUR, CodeData, ZFC and Throttle. In an extensive interview with CEO Insights, the founding duo gives us a glimpse into their ideology behind founding a co-working startup.
Tell us about your venture StartupHuts Arena. What was the central idea behind founding a co-working space, and what is the underlying ideology behind the organization?
Based in Bangalore, StartupHuts Arena is a co-working startup that specializes in managed offices co-working spaces and private cabins. Our focus is on providing strategically located flexible scalable and quality work spaces at affordable cost.
We are serial entrepreneurs ourselves, which has made us privy to the various challenges faced by a typical startup, the primary one being finding a space with the right environment to foster growth. We therefore founded an organization with the mantra of 'incubate, collaborate and scale'. Through our services, we encourage companies to collaborate and scale-up eventually. For instance, one of our customers started-out as a three people organization. Incubated in our space, the company
collaborated with my technology venture as well. Eventually, the firm grew into a 250 strong organization. This is the power of collaboration, and we intend to create a space where every company gets similar opportunities to scale-up.
Through our co-working, managed offices and private cabins, we take care of peripheral requirements of running a company, which lets our clients focus on their work
StartupHuts Arena is not just an idea, but a vision of providing flexible, reliable and community based work space for anyone looking for it. How has the company's journey been so far?
I came-up with the idea of starting a co-working venture while I was looking for a space for my technology company, and the journey so far has been extremely rewarding. In 2016, we had started-out in one location in Bangalore with 120 seats. One of our major challenges was in terms of raising funds for growth, since this is a capital intensive industry. As years went by we kept adding seating capacities and locations. Today, we have grown into having seven units 2000 seats in Bangalore spread across one lakh sq.ft. area, and have serviced over 200 customers. Our clientele includes small, medium and large companies, and one of our biggest achievements has been our high customer retention rate.
Throw some light on the various co-working solutions that you render to your clients. How do you ensure that these services are affordable yet quality intensive?
We believe that a startup's journey is extremely difficult, and it would help young organizations if they could simply focus on their core competencies. This is where we come-in. Through our co-working, managed offices and private cabins, we take care of peripheral requirements of running a company, which lets our clients focus on their work.Being customer centric is our primary priority. We often sit with or customers, try to understand their requirements, and based on that we design our solutions.
Each of our facilities provide clients with basic amenities such as 24/7 security, housekeeping, electricity with double backup, high speed internet, biometric access with attendance, security cameras, facility management, cafeteria, recreation facilities and other key ingredients required to run an office. Additionally, we also provide
paid services such as tech support, mentoring investment, marketing and sales, among others.
All our spaces are designed by a professional agency that we have selected after due diligence and our internal interior designers evaluate their work. We also have an IT company that supports our clients' IT requirements. We also believe that location is key. We have come-up with 30 parameters that we keep in mind before finalizing on a new location.
What is the future roadmap set for StartupHuts Arena?
Co-working is an emerging market and holds huge opportunity in India and abroad. We believe that the key to success is to make our solutions customer centric. Having been in the industry for over two decades has taught us the criticality of developing a strong business model. Our focus is always on ensuring the profitability and self sustenance of every business unit. We also believe that every problem, customer and solution is unique, but the resources are global. Thus, we try to leverage global resources to provide live solutions to our customers.
In the years to come, we intend to take our business PAN India and capture the medium sector market. We are positive that within the next three years, we will grow to having 10,000 seating capacity.
Pankaj Kumar, Co-Founder & CEO
Armed with 22 years of global experience in the field of leadership, strategy, business development, program management and technology solutions, Pankaj is a highly revered name in the industry. An alumnus of the prestigious IIM Bangalore, he leverages his experience of running and nurturing technology startups to empower different startups at StartupHuts Arena.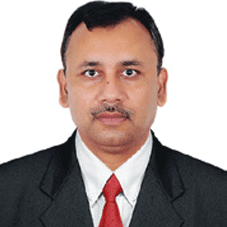 Chandrakant Singh, Co-Founder & COO
A thorough technocrat and entrepreneur with an enviable roster of successful ventures, Chandrakant has worked with market leaders such as Tata Steel, Bosch, General Motors and Pearson, to name a few. An alumnus of IIT Bombay, he also has a host of awards, patents and copyrights to his name.
Offerings:
Co-working spaces, managed offices, and private cabins.