Sunil Saxena: A Born Leaders who Empowers Teams For Constant Improvement At The Heart Of All Activities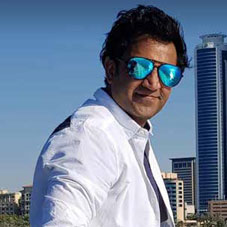 Equipped with contemporary technological availabilities widely advanced infrastructure, and exclusively abled manpower, UAE has evolved to be a global podium for Budding Entrepreneurs as well as Industry Stalwarts who are eager to assess their expertise and limits. Being in the UAE for more than 20 years, Sunil Saxena has held a comprehensive range of senior business positions and has built a reputation for his ability to provide strategic direction and innovative business solutions. Born into an Army Family in India, Sunil's Induction to the Security Environment started when he was only 14 years. Growing up around Commanders & leaders in a very disciplined environment, his persistent attitude & leadership quality was cemented within him during this time. Currently the Founder & Managing Partner of Radiant Global Group of UAE which he has successfully transformed within the past three years, establishing significantly more stability in the market and winning many prestigious contracts. With an explicit understanding of safety & security requirements covering spectators, audiences, participants, and performers for events of all scales, Sunil's creative, innovative and technical approach to business solutions gives him the edge over his competitors.
Below is an excerpt of Sunil's interview with CEO Insights.
Define Radiant Global as an organization and its position in the market? What is the unique proposition that your organization offers to clients?
Built on the strong values of trust, integrity and respect for our valued customers, Radiant Global(R3G)is instrumental in the region of establishing itself as the preferred partner by providing a wide variety of professional Consulting Services which Includes Events Security & Advisory Consultancy Business Transformation, Close Protection, Risk Consultancy, Placement & Recruitment and Manpower Mobilization. Aligning with the
concept of one size doesn't fit all, R3G identifies the provision of each client's specific needs to create solutions and customized security programs, including the best vendor partner elements at the best practice point.
We were one of the initial companies to start the trend of collaborating with international experts for the event industry to work locally
Our Value proposition to the client is that we are Reliable Trustworthy, Service and Quality Oriented. Believing in creating a loyal and transparent partnership with our clients we promote safe and secure environments by employing the best people and resources. Dedicated to fostering an environment that instills employee and client satisfaction, we honor our commitments by protecting the confidentiality of information of our clients.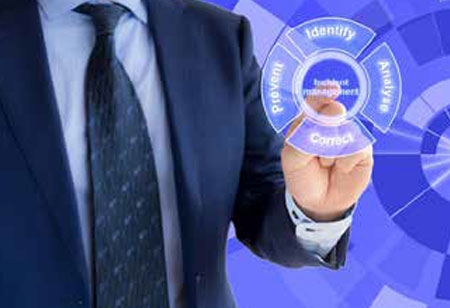 Highlight some of the major challenges you have experienced in your journey so far? How did you overcome them and what did you learn from them?
Educating the market on a type of service or product, setting up cost, recruiting as well as simply having enough time to do everything, can all pose challenges at some stage or another. One of the challenges I faced was offering a niche service, a concept that was not often understood. I underestimated how much I would need to educate my potential customer about the benefits of the Business Transformation. They said I have been patient(for once!)and thankfully it has paid off. The next step was to speak to the management and core team members and strengthen our Marketing and Operations Strategy and offering in the market to keep the customer involved and work around with them.
Which are the experiences that bestowed you with utmost satisfaction both as an Individual and as an Industry Leader?
Successful events don't happen by chance. It takes a lot of planning, foresight, and experience at all
levels. I remember we had to deliver a High Magnitude of the event in one of the Emirates, and we required a subject matter expert in the industry, which we did not have at that point of time. The client was relying on us totally, and we were committed to delivering a successful event. Taking a pragmatic and innovative move we brought Technology based Solutions & Experts from overseas on special assignments to assist us, which later became a very successful model for many hiring experts. We were one of the initial companies to start the trend of collaborating with international experts for the event industry to work locally. This gave us a product dimension to introduce sophisticated Technology as in Artificial Intelligence (AI) to be used in the event scenario.

Going forward what are the opportunities that you foresee in the market and how are you gearing up for it?
During the pandemic, there was an immediate need for local resources for expo 2020 at all levels and we had launched our local resources' mobilization division as we projected an immediate business & market need. We had to adjust our strategic outlook based on the phased recovery from the pandemic in different verticals. We are positive though a bit careful in our projection for the future. We can see many opportunities in the future across UAE & ME region. Growing organically, we will expand our business in the region and venture into new verticals.

Sunil Saxena,Founder & Managing Partner, Radiant Global
As a Youngster Sunil was expected to Join the Forces, but destiny had some other plans and he opted for Corporate Sector. Venturing early into the Financial & Business field, Sunil now holds more than 30 years of experience in the Finance, Security, and Service industry. A strategic operator with the energy, determination, and commitment to deliver results, Sunil is regularly called upon to speak as a 'Subject Matter Expert' at Conferences and have also made media appearances, including being featured in publications such as Facility Management as well as Sound & Stage and many more. He is also a member of 'Security Professional Association'(SPA)Dubai.

Awards & Recognition:
•Known as 'Security Man'in the industry
•'Best Team for Collaboration and Teamwork' at International Event
•International Organization of Migration (Best Service Delivery)