Tarique Kamal: An Experienced Professional With A Demonstrated History Of Working In Oil & Energy Industry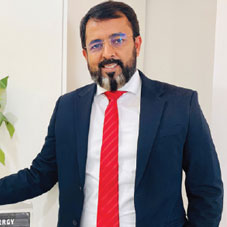 Below is an excerpt of Tarique's interview with CEO Insights.
Tell us about your success mantra that has been constantly helping you arrive at positive outcomes.
My success mantra is team work, as I have personally nurtured them since our tenure in the previous company and they have been working with me for the last 10 ye
ars. The attrition rate is very low in my company because all my employees believe in me and my vision. I believe in creating an environment where people can be the best version of themselves. Taking a backseat, I believe in empowering my teammates and I think mistakes are your best teacher, I give my team the liberty to take decision and if it goes wrong it adds to your learning. These are the few success mantras that I follow rigorously and religiously.
I believe in empowering my teammates and I think mistakes are your best teacher
Through your current role what impact have you been bringing and what are you striving to achieve?
As the CEO and founder of the company, I manage the whole team of Petrozo Energy. Being a veteran business leader, I have hands-on experience across every industry vertical including, finance, sales, and marketing. So, I try to indulge myself across every operation. With the notion of being the better version of ourselves, we believe in continuous learning. We are open to new ideas and strive to introduce innovative ideas to evolve organically in terms of business as well as personal development.
Define Petrozo Energy's position in the market and how is the company contributing to the economic development of the city?
Starting with a humble background, we have evolved to be the second biggest player in the road construction industry for bitumen. Now we have a market share of 25% of the whole supply which is done in the UAE. Growing very fast, we are going to expand to a fleet that will open an office in Tanzania and Kenya, as well as across other parts of Gulf countries. Apart from our engineers, we have an inhouse research and development team which works in sync with the Ministry of Infrastructure Development of UAE and Road Transport Authority. We give many new solutions for the road for the runways which are durable and economical e.g. our preposition to use Polymer Modified Bitumen
(PMB) has been accepted. Dubai has the highest road index in the world and we are glad to be a part of the economic growth of UAE.
Reflect on your long term and short term plans? How are you gearing up to fulfill them?
Apart from bitumen, we have also invested in diesel trading and water proofing along with various other verticals. We are also focused on manufacturing our own products and our immediate plan is to come up with our state-of-the-art manufacturing plant where we will manufacture every road product here in UAE. This project has already been sanctioned, and the work will start at earliest.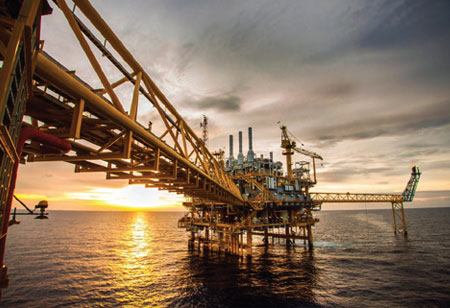 We are also in pipeline to bring in our own vessel(Ship) with capacity of 3K-5K metric tons which will help us to supply our cargo more effectively to our customers. Being a new company equipped with one year of industry experience, one Singapore entity is already prepared to fund us. Since, they believe in our work and our vision, we got funding and financing facilities from them. From A to Z, we will have everything a company needs to be an influential brand in the road industry. Soon, we will be able to address our problems in the supply chain and expand easily across the globe.
Tarique Kamal, CEO, Petrozo Energy
Born in the eastern part of India, Tarique has completed his Bachelor in Information Science and then had his MBA in finance. Commencing his career with an investment banking firm in Delhi,Tarique is presently working as the CEO of Petrozo Energy and has been successful in establishing himself as a poignant Indian leader in UAE.
Hobbies:
Playing Basket ball, Travelling
Favorite Travel Destination:
Europe, Hill stations of India
Favorite Cuisine:
Lebanese, Mughlai, Thai Dishes
Favorite Book:
The God Father by Mario Puzo