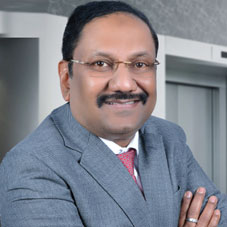 Toshiba Elevator Middle East LLC has been formed with reputed local partner, as Toshiba is a major share holder. Toshiba Elevator Middle East (ME)LLC, formed as a subsidiary of the Toshiba Elevator and Building Systems Corp.(Japan), the infrastructure arm of the pioneering Toshiba Corporation. Mohamed Iqbal propelled this regional startup to become one of the most prominent elevator brands in the Arabian Peninsula. The Middle Eastern branch of the Japanese conglomerate has successfully built further on the parent company's unparalleled legacy. They developed a niche segment of business products by establishing a pleasing harmony with the GCC countries' admiration for luxurious finishes and state-of-the-art safety features. The man at the helm of this commendable growth of Toshiba Elevator ME is Mohamed Iqbal, the Ex-Managing Director of the company.
Mohamed kick started his journey in the industry in 1986 when he joined Mitsubishi Electric Elevators and Escalators in Dubai. He has gone on to create a prominent space in this industry of the region. This award winning entrepreneur boasts of an envious portfolio of contracts and installation of more than 10,000 elevators, escalators, and moving walks, winning numerous recognitions along the way, including Mitsubishi Electric Japan's Golden Certificate for three consecutive years. Furthermore, Mohamed also takes pride in the hundreds of proficient engineers he has trained, mentored and enabled to become entrepreneurs and leaders in the industry. We at CEO Insights recently got in touch with this industry aficionado. He was happy to engage in an exclusive interview, indulge in reminiscence of his journey, and walk us through the latest endeavors of Toshiba Elevator Middle East (ME) LLC. Below is an excerpt of the interview.
You were born and raised in Valoothoor, a village in the Thanjavur district of Tamil Nadu (Southern India). Could you take us back to the beginning of your career? What was the inspiration behind such an illustrious journey?
I came to Dubai in 1985 and have resided and worked in this fantastic city happily ever after. Rewinding a few decades, I kick started my career as a field engineer in Mitsubishi Elevator. The joint venture between Mitsubishi Electric Corp. of Japan and the conglomerate's local partner in the UAE, which was considered a pioneer in the segment, provided me with an excellent opportunity for growth that included hands-on cross-functional experience. I worked across departments, including sales, installation & maintenance, quality assurance & quality control, elevator engineering, project management, operations, planning, contract management, and whatnot. Most importantly, the experience of working with projects such as Burjuman Centre, Burj Al Arab, Emirates Towers, and Dubai International Airport was rice less. I got to really enjoy the early stages of my career. Eventually, I was appointed as the General Manager of Mitsubishi Elevators/Escalators, Dubai a joint venture between Mitsubishi Electric Elevator Division and the Al Ghurair Group.
Moving forward in my career in pursuit of newer challenges, I became the Executive Director of local Arab firm, which was an authorized distributor of Toshiba Elevators in the UAE, in mid-2007. We helped in achieving landmark projects, which caught the eye of Toshiba Elevator and Building Systems Corp. of Japan, who then recognized the burgeoning potential of the ME market. They then entered a joint venture with local partner, and the new company was named Toshiba Elevator ME LLC. I was
appointed as the company's representative for the region and the board chairman.
When it comes to inspiration, I would say it was my father Jamal Mohamed, who was also my first mentor. He constantly reminded me of the value of punctuality,neatness, discipline, and considering work as worship. I am always mindful of this mantra and pay tribute & respect to my parents.
If you execute your sales, marketing, installation, maintenance, and design roles with customers at the center and safety as the base, the market will show you the way to tap its potential
My professional mentors have been many there are those who have directly tutored me, and some who have inspired me from a range of specialties and institutions. I have always been inspired by the qualities such as transparency, decision making, leadership and communication. These have formed the core foundations in the evolution of my professional life.
You have had an illustrious journey over the past few decades, even amidst several periods of recession. What is your success mantra?
There is a set of rules that I follow consistently I always try to get the basics right, constantly try to control costs & cut where ever possible, manage cash flow carefully, spend funds on marketing suitably, be always determined, do whatever it takes to hold-on to existing customers, diversify the product & customer base, deliver excellent customer service, run credit checks on customers, and no procrastination, which is crime.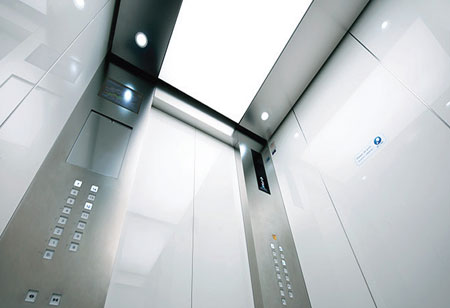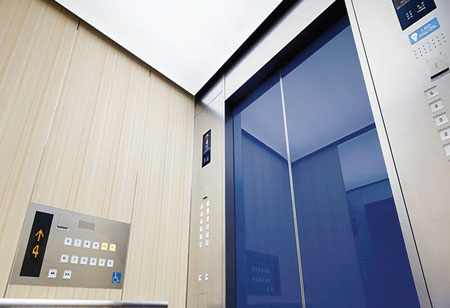 Tell us about your interventions in the industry through Toshiba Elevator ME LLC.
It's been a great experience, extending over more than 3000 elevator projects, escalators, and moving walk ways across the ME and North Africa, not to mention our projects in the Asian subcontinent, including India. However, we had significant hurdles to overcome as pioneers in the industry. I remember we had a difficult time when it came to consumer identification since we were pretty much the only producer of various electronic & consumer products and power & energy systems. However, later on, engaging with prominent and well known clients like Tamouh, Nakheel, Emaar, and Damac helped us establish ourselves in the market.
Our approach has always been to be community and people centric and to enable their comfort and ease. In any industry, once the end user's needs are addressed, the other side of the business takes care of itself. Toshiba's policies also espouse the central needs of society and the world as a whole, and not only focused on product but it is people oriented.
Technically, in engineering and on the professional front, there were many challenges. There were times when I had to hire helicopters to lift the giant machines to place on the roof. We owe it to good teamwork, the dedication of our employees, and meticulous planning On the other hand, working with international consultants and inspectors helped me cumulate a diverse set of deep rooted knowledge of technical and project management aspects.
Your company today maintains
more than 3000 units in the UAE alone. How do you find the balance between safety and innovation?
We endeavor to set benchmarks in the industry. We frame innovation in every aspect of our activities from Sales, Design, Installation and Services. Banking on the more than 135 years of technology and cutting edge products, we deliver our services to suit the communities and people. Proactive engagement of customer centric functionality can help to deliver products/systems that place the highest priority on safety. In this changing dynamics, our focus is also more oriented towards energy conservation green technology and society oriented CSR activities. Being in the service industry, our focus is to ensure customer delight in every way possible we take every opportunity to deliver comfort, ease to the customers and clients.

As we advance, what are the plans you have devised for the company?
Our foot prints in the region covers important markets like the KSA, Oman and Qatar, which are being serviced by us through our business partners. Our plan to expand more is an ongoing and concurrent process. While we plan ventures into more areas, our due diligence is more on what we offer in these areas and how our services would be received. While the prevailing pandemic has slowed this down, we are always looking to expand with considered inputs about the regions and the necessary studies and learning from our parent company and partners.

In the light of your experience, what would be your advice to the budding entrepreneurs in the industry?
Safety, quality, technical knowledge, are the fundamentals of this industry, and this is now being coupled with environmental protection all these are being done for people and society. If one were to listen to the actual users and try to incorporate their needs in all sincerity, the rest would fall in place. If you execute your sales marketing, installation, maintenance, and design roles with customers at the center and safety as the base, the market will show you the way to tap its potential.

Ex-Managing Director, Toshiba Elevator Middle East (ME) LLC
With more than 35 years of experience in the vertical transportation industry, Mohamed is a Senior Member of the Institute of Electrical and Electronics Engineers, Inc. (US) a Chartered Engineer and Fellow of the Institute of Engineer (India), and a life member of All India Management Associatio(India). He has also authored a book on science ARIVIAL ADISIYA (The Wonders of Science), which was published every Saturday for 176 weeks in a leading Tamil daily viz the Daily Thanthi, with daily circulation of over a million per day and readership of around one crore (ten million). All the articles are compiled and published by reputed Poombuhar Publications.

Mohamed has also authored many articles on management, engineering, technology, market spotlight also in communal harmony Spirituality, Sufism and on Imam Hussein Alihiwassalam in various magazines and dailies. He is listed in the International Marquis Who's Who in General Category and Science. Mohamed is also in the Technical Advisory Group of the Elevator World and the International Correspondent of Elevator World The monthly Magazine Published from Alabama US.

Advice to Younger Generation:
Irrespective of coming from reputed institutions like IIT and IIM, when you join anywhere, learn the job with full concentration hands on experience either at projects or office assisting your higher ups, which will give you enormous confidence. Love your job, peers and atmosphere.

Never forget important tools for success in careers planning, right people in right places, effective communications and decision making will make you go up the ladder. Reading makes a man always have the habit of reading successful stories and management books regularly. Learning never ends till our last breath. Share the experience to the group which will be great charity.