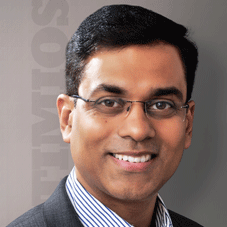 Alarmingly, the current snacking industry in India is infused with greasy and salty snacks, which are laden with preservatives and spices, loaded with salt and sugar. Kids are greatly inclined towards consuming these snacks, thereby placing their health at risk. The industry struggles with a dearth of players that deliver wholesome and guilt-free snacks exclusively for kids. Timios is a devoted brand(a brand of FirmRoots Pvt. Ltd.) that provides a range of snacks infused with not just good nutrition, but also flavours, colours, textures and entire package par excellence.
The mastermind behind timios is Aswani Chaitanya (Founder & CEO) who is a well-experienced technologist, engineer and a proud father of two boys. With a brand name meaning 'honest' in Greek and the tagline 'Honesty in Every Bite!', he aims to build a healthy future for children with the brand's tasty treats loaded with goodness of natural ingredients on the inside and fun on the outside. Aswani endeavours to develop a mindset among kids that eating healthy can be fun, besides ensuring that dedicated aisles in supermarkets present healthy snacking options to kids. In an exclusive interaction with CEO Insights, Aswani has passionately articulated about his brand and its Ethos.
How did you plunge into the niche segment of healthy foods for kids? Share with us your inspiration.
I moved back to India in 2014 and two years later, I wanted to start my own business either across childcare, education or food. That's when I quit my job at Goldman Sachs. I realized that there was no single snack brand providing age-appropriate options or emphasizing on children's health. Many of my friends, family and colleagues agreed on this gap. There are companies producing products with too much spice, sugar, salt and artificial flavours with
no specific consideration to young consumers. This provided a trigger to establish timios to exclusively cater to kids' health. Having young kids myself, this objective had a personal connect. My sister Hima Bindu, a mother of two kids and a nutritionist, also joined me in this mission. I'm also fortunate to have received great support from my family, in-laws and all stake holders during this journey of timios.
We create tasty treats using 100 percent natural ingredients which are low in salt and sugar and high on taste and energy
My prior professional experience in building high performing teams along with extensive problem solving skills help me in running my business. I have always been a go-getter with a focus on accomplishing a task at hand. By building the right team, choosing right manufacturers and creating an atmosphere where we all share the vision; I want to ensure that timios scales new heights..
Cast some light on your product portfolio.
We strive to build trust not just in our product portfolio, but in every aspect of our business, thus bringing a mindset change among kids and parents. Healthy is not boring. We create tasty treats using 100 percent natural ingredients which are low in salt & sugar and high on taste and energy, while bringing out exotic flavours too. Some of these treats include Melts (one-of-its-kind product in India), Zookers (animal shaped biscuits with fruit pulp), and Energy Bars with no sugar.
Prior to manufacturing, our inhouse R&D team comprising of well-experienced food technology consultants and pediatric doctors, decide on products that can address the gap in the market and deliver on taste. We have strong tie-ups with certified manufacturers that truly understand our goals. We personally ensure that the manufacturing process is executed with utmost quality.
Tell us about the major challenges that you faced to gain such a vast digital presence.
Convincing the e-Commerce
platforms to accept our products, gaining trust from our channel partners and building a good brand reputation have been our biggest challenges. Yet, we managed to gain considerable traction for our products across 25 e-Commerce platforms, including FirstCry, Amazon, and BigBasket. We will also be partnering with Flipkart and Grofers soon. Recently, we launched our YouTube channel Club Timios to deliver insights on children's food, eating habits and many other nutrition aspects.

Have you raised any funds for timios?
Yes! I've raised seed capital from MTR Foods, our strategic investors. We are also leveraging their distribution channels across Hyderabad and Bangalore, while striving to add few more. Customers and partners value what we are doing and many investors are keen in this category. We have been witnessing a phenomenal growth in our business so far.

What plans have you charted for timios' future?
Our prime goal is to create a unique and first-of-its-kind product portfolio in India with variety,appeal and unparalleled quality so that we become the No.1 food brand for kids. We intend to launch a distinct set of products for this Children's Day. Thanks to our increasing digital presence and positive feedback from customers, we hope this goal would become a success story soon.

Key Management:
Aswani Chaitanya, Founder & CEO
Holding 16 years of experience at Tier 1 investment banks like Goldman Sachs, Deutsche Bank and UBS Investment Bank across US and UK, Aswani is currently taking timios to newer heights by creating unique and functional products for kids.

For the Budding Startups:
"Believe in what you do and keep doing it every day. You ought to be really mad about your ideas, doubly mad about your vision and triply mad about your conviction".

Quick Facts:
•Inception Year: 2016
•Location: Bangalore
•Products: Melts (9+ Months), Zookers (12+ Months), Mini Oaty Bites (18+ Months), Munchies (2+ Years), Raisins (2+ Years), Crunchies (2+ Years) & Energy Bars (4+ Years)
•Awards:'Most Trusted Kids Food Brand' by Times Business Awards 2019