VideoConferencing: An Essential Tool For Improving Team Collaboration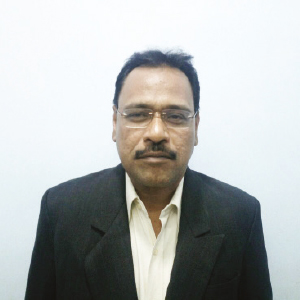 Krishnakumar Madhavan
Head - IT, KLA-Tencor
KAL Tencor (NASDAQ: KLAC) is a 1976-founded Milpitas-based capital equipment company that supplies process control and yield management solutions, and partners with global customers to develop state-of-the-art inspection and metrology technologies
Video conferencing is the means of using computers to provide a video-link between two or more people. Instead of just talking to someone by telephone, people are able to see each other as well. Video conferencing also allows graphics to be uploaded, along with maps and videos. Multi point videoconferencing allows three or more participants to sit in a virtual conference room and communicate as if they were sitting right next to each other.
The advantages of video conferencing are:
• Meetings can take place without leaving the office.
• Travel costs and the time taken to travel can be reduced significantly.
• Meetings can be called instantly worldwide with little notice.
• Delegates can still attend meetings even if they are physically unable to.
'Business Video Conferencing Usage and Trends' has found that 96 percent of business decision makers surveyed are of the opinion that video conferencing is an essential tool helping improve team collaboration and closing the physical and cultural gap between colleagues doing business across distances.
The Benefits:
Video conferencing is the technology that allows you to hold meetings with several correspondents who are located in different places while seeing them and talking to them in real time. It is different from simple video calling, which is normally one-to-one video communication.
Some time ago, video calling or conferencing was a luxury and required expensive and (then) complex equipment and expertise. Today, you literally carry it in your pocket. You can participate in and host video conferencing sessions on your smartphone and mobile device as well as on your computer with basic hardware and adequate Internet connectivity.
Video conferencing has become more common and more accessible; thanks to the advent and development of Voice over IP, which harnesses the underlying IP infrastructure of the Internet to make free communication possible. Packets of video data, along with packets of voice and other types of data, are carried on the Internet, thereby making voice and video communication free.
You need to be aware that video conferencing has a much higher bandwidth requirement than a simple video call. A typical estimate for a session with decent quality
video would be 1 Mbps for each participant. If HD video quality is of importance, consider this as a minimal value. Now, each participant also needs to have the same connectivity provisions, failing which they risk missing much of the session and also messing around with the whole collective experience.

The most common free video conferencing tool around is Skype, because it has been around for long and it has carved itself a culture among people, even those who are not tech-savvy. As it stands today, it may not be the best. Alternative tools include Team Viewer, Google Hangouts, join.me and many others. Here are the ways in which video conferencing can help you.

" Video Conferencing Has Become More Common And More Accessible Thanks To The Advent And Development Of Voice Over Ip, Which Harnesses The Underlying Ip Infrastructure Of The Internet To Make Free Communication Possible"

No Need To Travel
It costs a lot of money and a lot of time to travel to meet people. Imagine that you have to conduct an important meeting for your company with different people who are scattered over different places in the world, thousands of miles apart. To bring them together around a table, you need to consider and shoulder so many hassles: travel expenses, availability of flight seats, visas, availability of participants at the scheduled time, accommodation, food, and others. With video conferencing, you can organize and hold a meeting within the hour with participants from remote places all over the world. They only need to have the necessary equipment and requirements, which are basic commodities nowadays, and be present in front of the screen at the chosen time. The premeeting organization can be done over email or instant messaging.

Bind Your Mobile Workers
Your workforce may be scattered around the city of around the country if they are mobile workers. They connect back to base through their mobile devices. You can leverage this existing mobile infrastructure to conduct video conferencing meetings with your workforce. Besides, the visual nature of video conferencing even allows you to check the activities and whereabouts of your employees (or spouse for that matter) should you be finicky about their duties or suspicious about their integrity. They will also like this type of meeting as it allows them more time away from the office.

It Aids Telecommuting
Video conferencing is also an essential tool in contexts of teleworking or telecommuting- working away from the office, often at home. If your business has a quite open timetable and your workers or co-workers work from home, one way to curb the lack of interaction within the workforce and the lack of downward instruction or upward reporting is video conferencing.

Organize Meetings Independent of Time
Now that meetings online are free from the huge obstacle of travel expenses and restrictions, they can be organized more often. You can meet people around the world every day or even several times a day. This allows your business to move at the speed the world is moving. Your business moves without you having to move. And that's very fast.

Humanize Your Conversation
Take this point in contrast with voice communication or email correspondence. Video is moving pictures, which are worth more than a million words. By showing yourself and seeing others, you can work the charms of body language, which is so important in business and other activities involving human interaction. Also, seeing someone while talking to them completely changes the nomenclature of a conversation, be it for business or in a personal relationship.