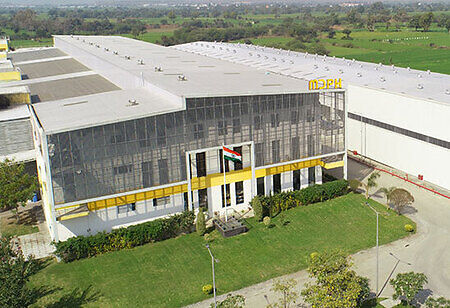 Many companies in Silicon Valley started out with humble beginnings. Two guys with genius ideas and one garage were all it took to start Google. Fast forwarding to 2022, some companies don't even have a physical office but are successfully carrying out their businesses, thanks to the internet. In India, the land of rich diversity, one can find people doing businesses of all kinds of cultural aspects. From making bracelets out of mirrors, selling traditional food, and cooking utensils made of earthen materials. Then there are people who inherited their family's legacy and turned it into a big venture in their respective industries. Here are some of the interesting stories of today's famous companies that started out small.
Mysore Deep Perfumery House: Agarbatti Business that Went Lit
Prakash Agrawal, who once worked as a sales assistant at a textile store in Indore, left the job in pursuit of other interests. Seven years thereafter, Prakash ventured into manufacturing, selling soaps, detergent, and hair oils which did not shine any ray of hope. His family preferred that he work a stable job, but Prakash stood his ground in becoming an entrepreneur. Upon seeing her son's constant attempts, Praskash's mother suggested that he get into distributing incense sticks for any established brand. Selling incense sticks at the time appeared as a flourishing business in the 90s due to high demand. Prakash, together with his brothers, took on the idea and started making incense sticks in a small garage at their house. His mother also played a role by supervising the labor and production processes.
Today, the company has four manufacturing units in Indore with a cumulative floor space of 6.5 lakh square feet. Its third unit stands as the world's largest incense sticks manufacturing unit, with over 550 machines. More than 2000 workers are involved in the manufacturing process unit, with 75 percent being women.
Solar Industries: The Explosive Explosives Manufacturer
Here is the tale of Satyanarayan Nandlal Nuwal, a 67-year-old businessman who faced numerous obstacles when he first began his career in the 1970s. He had no idea that, over time, his business, Solar Industries, would top the list of producers of explosives and detonators and secure a government permit to produce explosives for the Indian Armed Forces. Hailing from Rajasthan, Satyanarayan dropped out of school to try out his luck in business. He moved to Nagpur, and without much money, he spent his initial nights sleeping at its railway stations. After months of struggle, Satyanarayan got a license to trade explosives and a warehouse to store them. He made modest efforts to establish Solar Industries in Nagpur in 1995, initially as an explosives trade company and then, from a small unit, as a manufacturer of the same. Satyanarayan contributed Rs.1 crore as startup funding for the business.
Red Chief: Kickstarting an Organized Leather Shoe Segment
In his early 20s, Manoj Gyanchandani began an export company for leather shoes while also working for his family's company. He founded Leayan Global Private Limited in 1995 with the goal of exporting leather shoes to Europe. Manoj discovered two years later that the leather shoe segment of the Indian footwear market was not organized. He, therefore, analyzed the market to launch a business to finish the export industry. He introduced the Red Chief brand in 1997 through its parent organization, Leayan Global Private Limited, a unit of the Rs 5,500 crore multinational conglomerate RSPL. Manoj initially made the decision to establish himself in Kanpur. He began by displaying his goods in numerous stores with different brands all throughout the city. This persisted until 2010 when Red Chief began opening multi-branded stores in additional states. The businessman opened Kanpur's first exclusive Red Chief shop in 2011. Since that time, nobody has turned back.
Loom Solar: Powering into the Solar Field
Finance Minister Nirmala Sitharaman announced a plan to recover the economy of the nation, combat the economic downturn, and describe a number of policies targeted at achieving all Indians' ambitions during her Budget speech last year. A major focus on India's solar power industry was one of the initiatives. The solar power industry will receive Rs 2,516 crore in funding from the 2020–21 Budget, which would cover both grid-connected and off-grid projects. The brothers Amod and Amol Anand made a revolutionary start in the solar power business as a result of this push and growing necessity to consider renewable energy sources.
The brothers established Loom Solar in Faridabad in 2018, and in only one year, it generated a revenue of Rs 25 crore for the 2019 fiscal year. Since its founding, the company has installed 3,500 kW solar panels in 9,000 Indian houses, generating 4.2 million units of solar-generated power and reducing carbon dioxide emissions by 99,000 tons, the equivalent of growing 1,58,000 trees.
Highflow Industries: From Lead Acid Batteries to Automobiles
Om Prakash Jaiswal used to sell rubber plates and containers to Indian battery firms before the electric vehicle (EV) revolution and the development of lithium-ion batteries. Om Engineering Works, his little company, was founded in 1987. It had a storefront where it operated in Faizabad, Uttar Pradesh. Om Prakash believed there was a significant possibility in battery production as time went on. Thus, the business began producing lead-acid batteries in 2000, and five years later, it started smelting and recycling them. The batteries were used in home electronics, solar technology, and automobiles.
In 2014, the company had its name changed to Highflow Industries. Today, it is involved in manufacturing lead-acid batteries, inverters, solar panels, e-rickshaws, two-wheelers, cars, tractors, heavy vehicles, and more.
Koskii: Knitting into a Long Fabric Business
As a 16-year-old, Umar witnessed his father, a Bangalore-based distributor, face hard times in selling sarees purchased from retailers. Due to not having a shop of their own, his father used to do business at home. The oldest of six children, Umar, described how his father sold sarees to stores in Bengaluru and Hyderabad, with the latter accounting for the major share of sales. But a bad day drastically changed their lives.
Hyderabad's shopkeepers closed their doors as a result of many problems, and Umar's father's payment of almost Rs 8 lakh was delayed. Everything was taken from Umar by the debt until one day, they heard a small businessman selling his shop at a lesser price in Kolar. They immediately grabbed the opportunity and made the store their own. They sold sarees and slowly began clearing their debts. The family has now chosen to purchase products directly from manufacturers and sell them. With the help of his entrepreneurial abilities, Umar gradually grew his father's company into the multi-billion-dollar ethnic clothing company Koskii.