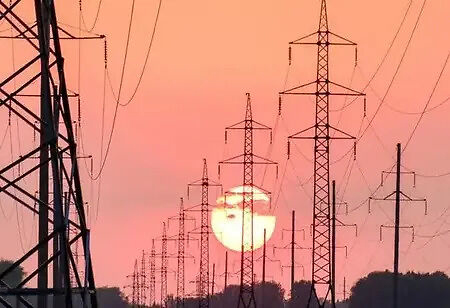 Beyond-normal summer temperatures, frequent and more prolonged electricity power outages, excessive mosquito attacks, and a possible unleash of heatwaves are the definition of the summer season in India today. The coal shortage is already the second significant shortage that the country faces. A report by Reuters says that the electricity supply in the country fell short of demand by 1.88 billion units, or 1.6 percent, during the first 27 days of April. States such as Punjab, Rajasthan, Maharashtra, Andhra Pradesh, and the union territory of Delhi faced power outages for several hours a day. During these times, it is not surprising to witness the blame game played by political parties when it comes to resolving the shortage.
Coal-fired power plants supply over 70 percent of India's electricity, according to the International Energy Agency (IEA). Eighty percent of India's 135 coal-fired power plants had less than eight days' supply as of October 6, with more than half having only two days'.
What is Causing the Shortage?
Excessive rainfall, worldwide price increase, lower production, transportation challenges such as freight costs, and high consumption have all been suggested as reasons for the coal shortage. But the biggest reason of all is the demand for electricity. The end sufferers from this shortage are the urban dwellers at large.
The Centre's core management team (CMT) examined the reasons for the supply constraint in October 2021, when India faced a significant coal crisis due to shipping delays, with stockpiles falling to only four days. Heavy rains in coal-mining areas such as Gujarat, Punjab, Rajasthan, Delhi, and Tamil Nadu, according to the CMT, have resulted in lower coal production. Furthermore, most thermal facilities had insufficient coal stockpiles prior to the monsoon season, driving them below critical levels.
According to Fitch, India's daily electricity shortfall climbed from 0.3 percent to one percent in April 2022. As a result, the price of power traded on Indian exchanges increased by 85 percent from an average of Rs 3/kWh to Rs 8.23/kWh in March. The CEA (Central Electricity Authority of India) has set a limit of Rs 12/kWh for short-term electricity exchange rates in order to keep prices in check. Low coal supply, according to Fitch, will prevent National Thermal Power Corporation (NTPC) from increasing its plant load factor (power output in relation to fuel) by more than 70.7 percent. NTPC had boosted its load to this level in 2021, up from 66 percent in 2020.
Coal accounts for more than 70 percent of India's electricity generation. Over 12 percent of this is coal imported from other countries. The war between Russia and Ukraine has disrupted worldwide coal supplies, making coal imports more expensive and impacting India's coal imports. In India, the cost of imported coal is predicted to jump 35 percent in the fiscal year 2022-23 compared to the previous year.
According to an Indian Express report, power producers had to pay up to 300 percent premiums in March to secure coal supplies on the domestic spot market. The already depleted coal stock at state-run thermal plants was further stressed after India experienced a sharp increase in energy demand in March, the warmest month on record. In the middle of March, peak power demand reached 199 GW. According to the Indian Express, the last week of March saw a 13 percent increase in demand over the previous year's trends, coupled with high electricity rates in the power market.
April Ranked as the Hottest Month of the Year
The hottest April on record occurred in a large chunk of India's northwest and central regions. This isn't a typical heatwave. For decades, scientists have predicted that global warming will result in more frequent and powerful extreme weather occurrences. There are also frequent heatwaves.
"With demand rising and hot weather, the probability of electricity infrastructure heating up and caving in is very high," said Debashish Mishra, a specialist on energy at consulting firm Deloitte.
However, something appears to have changed this time. A climate emergency has had immediate ramifications outside of its location; the impact is felt across the country. When an extreme weather event occurs, such as flooding, rainfall, or a hurricane, it is usually geographically limited and has a limited impact on humans and the economy. Even places like Tamil Nadu, which aren't experiencing heat waves, are now experiencing a coal and power deficit.
Yet Coal is Responsible for Global Warming
Given political determination, the coal and power sector's mismanagement can be corrected in time for future heat waves. As the dirtiest, often used fuel, the irony is that coal is accountable for much of global warming. India has a compelling moral and economic case for using coal while still pursuing an ambitious clean energy program. But can Indian policymakers afford to stay to the use-more-coal strategy, and can they afford climatic calamities that appear to be becoming worse? They might be able to do it until the climate issue becomes a voting priority.
Measures taken by the Government
CIL, a government-owned company, claimed it increased coal supply to thermal power plants by 14.2 percent in the first half of April 2022 compared to the same period the previous year. According to a Hindu report, coal production has increased to 1.64 million tonnes (MTs) per day, up from 1.43 MTs in 2021.
The company also stated that during the first half of April, it increased coal production by 27 percent year over year to 26.4 million tonnes.
Furthermore, until May 31, 2022, 8.75 MTs of coal would be made accessible to state and central generating businesses through rail, according to CIL. Hundreds of passenger trains have also been halted in order to allow coal wagons to reach power plants on a timely basis.
The Centre has permitted states to employ up to 25 percent of their captive coal reserves to meet rising domestic demand. It also allows power plants to blend imported coal up to 10 percent of the time to reduce CIL's burden. While the Centre considers stockpiling imported coal, higher coal prices make this impossible.
The Centre has pleaded with the state governments of coal-depleted power plants to begin importing coal for the second time in recent weeks. The BJP-led Delhi government has also authorized states to utilize up to 25 percent of their captive coal reserves to meet rising domestic demand.
It has allowed power plants to blend imported coal up to 10 percent in order to reduce the pressure on CIL. The Centre is also considering boosting the imported coal stock, although higher coal prices make this harder.